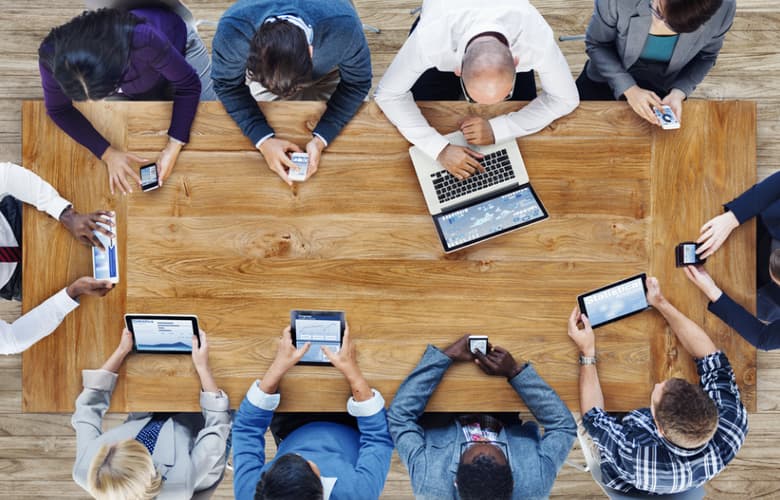 Why should you care about optimising your mobile site? I think this should be obvious. But if you remain sceptical, read this:
52.7% of global internet users access the internet via mobile, and 75.1% of U.S. internet users access the internet via mobile.
We've compiled the 6 must-dos when you are optimising your mobile site. Follow these and your mobile users, and their thumbs, will thank you.
1. Confirm that your website loads blazing fast.
You will lose traffic if your page is not fast enough. That is a fact. First off, consider mobile users. 50% of mobile users will abandon of web page if it takes more than 10 seconds to load, and 60% won't return to the site. People have a tiny attention span. They will not wait for your site to load.
Second, the speed of your page affects your SEO. Google started to significantly use mobile compatibility as a factor when ranking websites. Google wants your page to load in a second or less. If your page does not, the search engine could make it less visible. Alternatively, if you page is super fast to load, it could be more visible to mobile search users. For those of you who rely on web traffic, ensuring a fast mobile site is crucial.
Identify what aspects of your site make your page slower. Look into compressing files, changing resolution, limit the number of colours. You can use Google's mobile-friendly test to see how quick your page is.
2. Consider using social logins for account creation.
On a mobile device, it is easier to click one button than inputting information. Give the user the option to utilise their existing social media accounts in order to create an account with your site. Not only is this more convenient for the customer, but by linking the two accounts, you can give the customer the option to share their purchases or reviews on their social platforms. This increases your name brand awareness and audience reach.
3. Photography > text.
Consider Instagram. This platform has 300 million users a day and a rise of engagement with each Instagram post has grown by 416% over the past two years. Obviously, people enjoy scrolling through pictures. This is the same for shopping. In order to optimise your store for mobiles, think about focusing on photography and images and limiting your text.
4. Fixed call-to-action buttons and navigation bars.
A fixed call-to-action, like a "Buy Now" button that stays on every page, avoids the hassle of finding where to purchase your product. Even with a fixed navigation bar, customers are not going to spend the time to seek this out. You need to make it as easy as possible.
Similarly, a fixed navigation bar would help customers avoid aimlessly pressing the back button to find what they want to find.
5. Emulate window shopping.
In order to give your customer a similar experience to shopping in person, include variant photos of the products. This means showing the product from the front, back, and side, as if the customer was actually holding it and moving it around. These angles make the mobile user feel like they are getting a real sense for the product.
6. Ensure smooth mobile checkout.
Mobile stores face even higher shopping cart abandonment (if you can believe it) than online stores. The abandonment rate for mobile shopping carts is higher (at 97%) than that of desktop shopping carts (at 70–75%). In order to avoid the annoyance of customers leaving purchases incomplete, focus on the efficiency and convenience of your checkout.
Think about including bigger buttons. The worst thing for a mobile shopper is having to zoom in on a screen in order to click a button, or clicking the wrong button because it's so small (and your thumbs are so big.)
Also, think about including alternative payment options. Alternative payment options like PayPal allow shoppers to store payment information in their account. By offering the alternative method, it's very convenient for the customer to complete their purchase. That way, they don't have to input a lot of characters or have their credit or debit cards on them at the time of purchase.
Just like testing the speed that your page loads, test your checkout to confirm that it is mobile-friendly.
Consider these ideas when crafting your mobile site and you'll not only increase revenue but customer satisfaction as well.
Think you've got a good grasp on mobile site optimisation? Does this seem too complex? Luckily, Shoprocket can add eCommerce to your site in one single line of code and handle all the speed for you. How's that for simple?