Generate & sell
licence keys
Automatically create, sell & manage licence keys, serial codes, gift card codes and more with Shoprocket.
Try for free
14 Day

Free

Trial
Join 32,481 sellers who have processed $31,652,702.04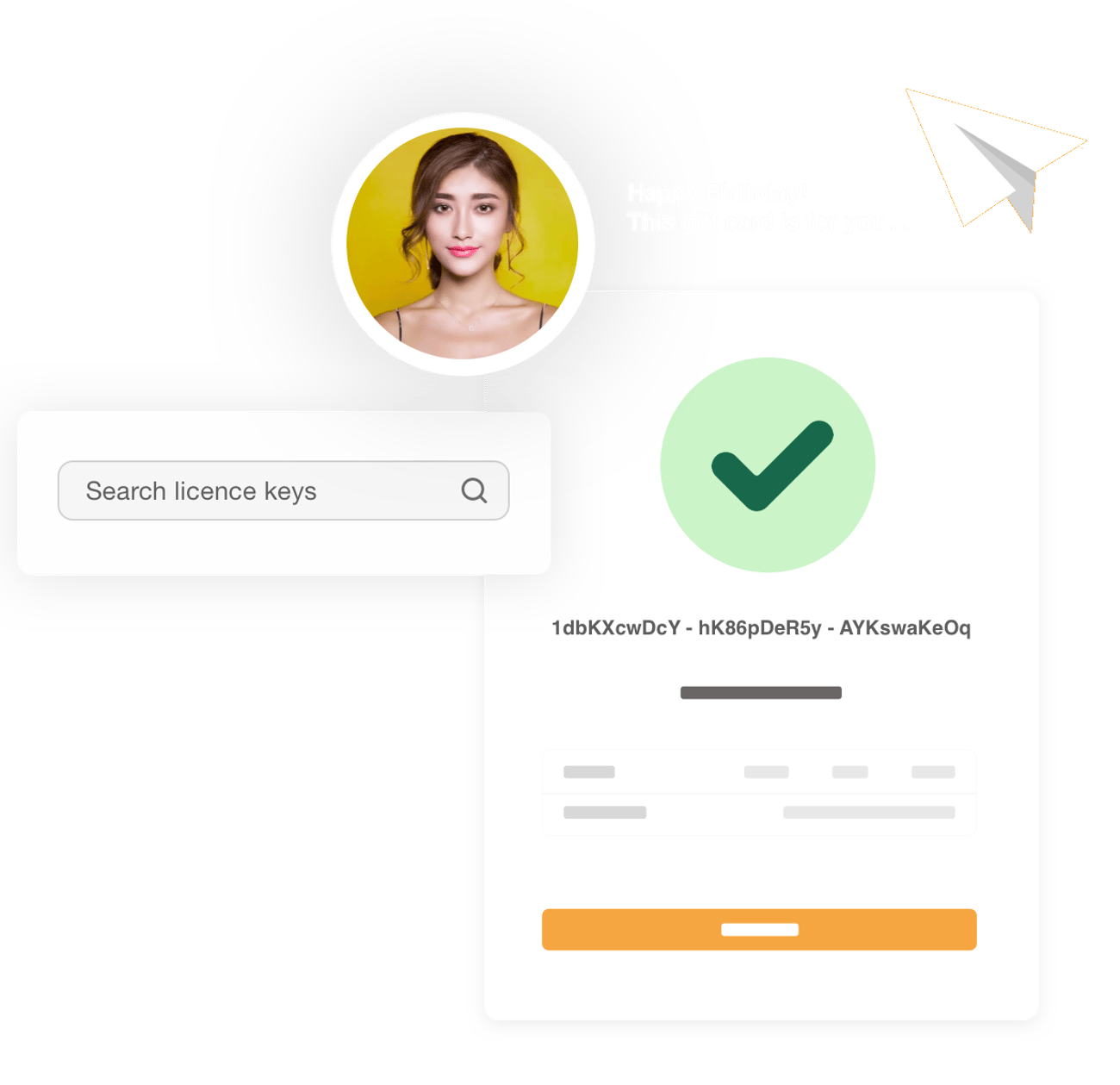 Upload your codes,

we'll handle the rest
---
Simply upload your list of unique codes/keys into the product editor, and Shoprocket will automatically select the first code and send it to your customer upon successful purchase.

We'll keep track of which codes have been purchased and which are still available.
Learn More »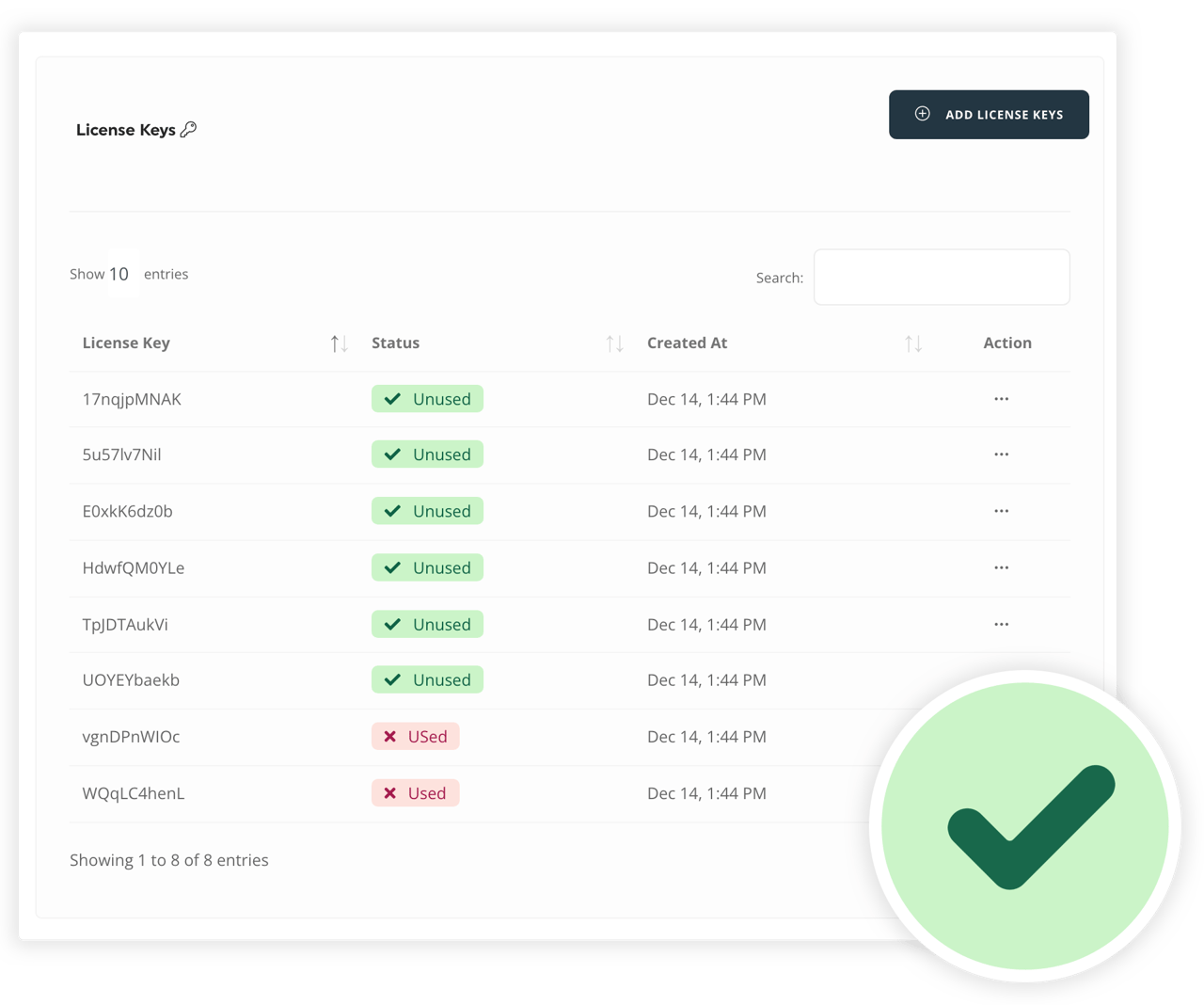 Automated
delivery & security
---
Shoprocket stores your licence keys/codes securely, and automatically emails your customer upon an order being successfully placed.
Learn More »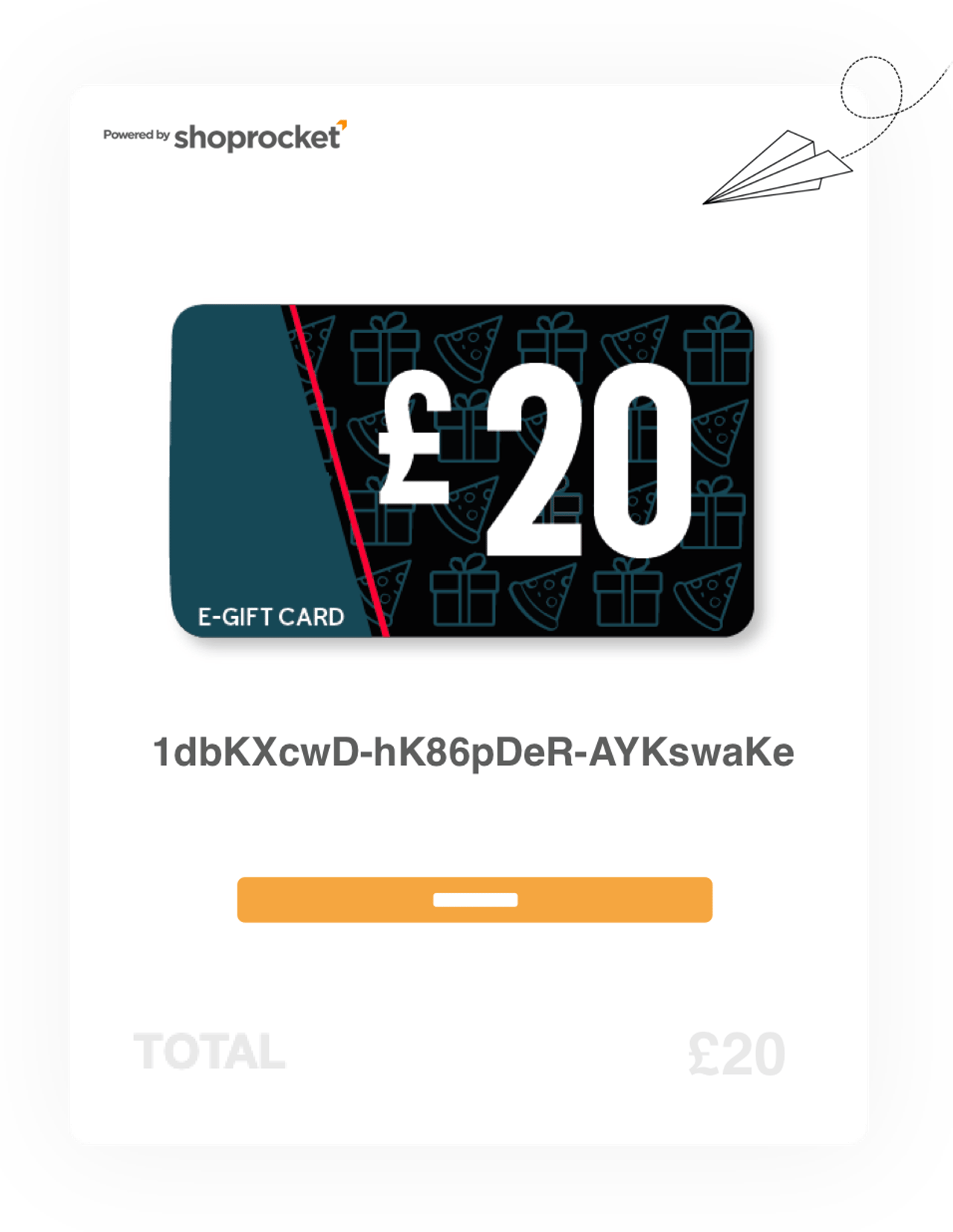 Sell licence keys
everywhere
---
Create your licence keys/serial codes once in Shoprocket, then sell them via your existing website, blog, Shoprocket hosted storefront or social channels.
Learn More »

---
32,481

stores selling 282,536 products in

179

countries
---
Start selling digital products onlines in 3 easy steps
Sell your digital downloads on your existing website, social channels and more
How to Generate & sell licence keys online
in 2 minutes
Get started ↗
Signup and configure your store

Setup your store via our dashboard and embed our code snippet into your existing website, link your social channels or use our hosted product links.

Upload your licence keys

Create your products in the Shoprocket dashboard and upload your licence keys - or let us generate some for you.

Start selling

You're ready to start accepting orders, with secure global payments and a complete checkout experience that's both intuitive and easy to manage.
---
Ready to start selling?
All the tools you'll need to sell from your existing website, social channels and more.
No technical skills required.
Try selling online for free
14 Day

Free

Trial
Join 32,481 sellers who have processed $31,652,702.04 in orders
---
as featured in