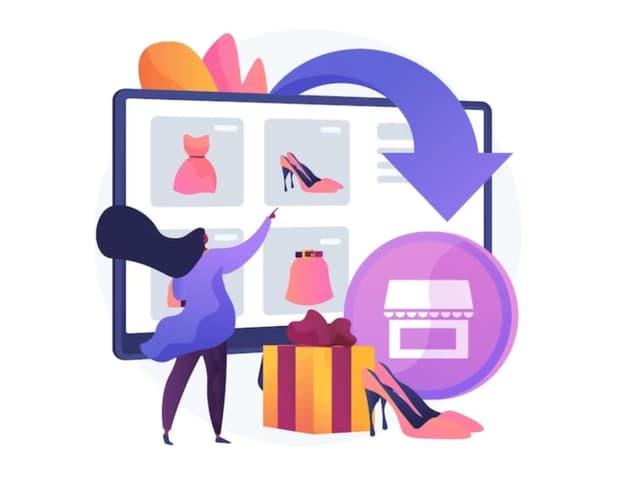 Running an e-commerce business means caring for everything to enhance your customer experience. Customer satisfaction and trust usually determine long-term business success.
Traditionally, customers were very static - they used to know what they wanted and from whom to buy. However, today's customers will likely bounce through different channels before making a final purchase decision. There is a huge change in customer behaviour today, and businesses must respond to them positively while considering that.
However, a customer-centric omnichannel is what you need to make a marketing strategy that enhances the customer's experience and provides a positive identity to your brand.
Let's dig in to learn some omnichannel marketing strategies that can help position your eCommerce store before the right customers and enhance your sales with time.
Omnichannel Marketing - What is It?
Omnichannel marketing is the latest trend in digital marketing. It is a strategy that places the customer at the center of the marketing process and considers their experience across all channels. By utilising omnichannel marketing, businesses can create a seamless and unified customer experience that is tailored to each individual.
At its core, omnichannel marketing is about providing customers with the same consistent information, options and experience no matter what channel they are using. For example, if a customer visits a company's website, they should find the same product information and pricing as they would in the company's retail store. This helps create an integrated, unified experience between offline and online channels.
In addition to providing a consistent experience, omnichannel marketing allows businesses to capture the customers' attention better and nurture relationships with them over time. Instead of merely trying to get customers to purchase a product now, businesses can focus on creating long-term relationships with customers. For example, businesses can use omnichannel marketing to create a personalised experience by offering targeted content and promotions to customers based on their interactions with other channels.
So, if you are looking to improve customer retention, interactivity, and order value, following effective omnichannel marketing strategies can make the entire difference.
Make your Website Mobile Friendly
When you want to create a seamless online experience for your customers, you need to work on your website strategically. Start making it mobile-friendly because most customers use their mobile phones to access the internet. Undoubtedly, with the help of different platforms, such as Shoprocket, it is easier to embed the website into an eCommerce store.
However, it does not end with just having an e-commerce store; instead, you need to put a lot of effort into how to sell digital downloads online with the right approach.
In fact, with online shopping gaining immense popularity, 79% of online shoppers prefer to use their smartphones to buy online. Among them, 30% are most likely to leave their carts in the middle if they find out your website is not mobile-friendly and responsive.
Ensure your website is simple to use, all the options are clearly available, including the menu, shopping carts, wishlist, etc., and most importantly, deliver an effective shopping experience.
With optimisation, you can make your website mobile-friendly, allowing customers to navigate, view, sign up for newsletters, and finally buy your products. Here are some practices you can opt for to optimise your website -
Improve your product pages to make them even more convincing for the users.

Optimise all the pages on your website with informative yet detailed descriptions and titles for mobile search.

Opt for personalisation to recommend the products to your customers depending on their search behaviors and browsing history.

Troubleshoot all the common usability errors arising on your website that can increase the bounce rate.
Divide your Target Audience
When you divide your target customers according to their tastes and preferences, it becomes easy to create personalised marketing messages for the shoppers. Custom marketing messages can increase the chances of conversion.
All you need is to collect more information about your customers buying behaviour, so you can use that data and metrics to divide your customers as needed.
With the right information, you can develop the right marketing content that helps drive more customers to your online store. For example, you can create the best target emails for new leads that improve your accuracy with targeted adverts.
Here are some ways you can consider when segmenting your customers and pick the right strategy that can help convert the users to buyers -
Gender - You can differentiate between men's and women's groups to know which group is more likely to buy the products.

Geographical location - Once you know about the location from where you are getting the traffic, you can think about making the delivery process or the products more personalized.

Customer loyalty - You must regularly make strategies to increase customer loyalty towards your products.

Interests - Determine your customer's interest or shopping behaviour.

Past purchase history - Group your customers depending on their previous engagement with your brand.
Protect the confidentiality of Your Customers' Data
Most customers hesitate to shop online when they fear leaving their digital footprint behind. Usually, online stores ask for personal details about the customers, such as their physical address, full name, credit card details, and contact. In case that information falls in the wrong hands, it can severely impact the customers.
When customers share their information, they expect you to use it carefully, so it is important to assure your customers that any information they share with your website is safe. You can even add an SSL certificate to your website so that customers know their data will be safe and confidential. Additionally, you can use the information for the benefit of your own business with the personalisation of your product promotions.
Improve purchase experience
E-commerce businesses need to ensure that the purchase experience on their website should be smoother enough that it can reduce the last-minute hassles while increasing conversion rates.
Here are some of the tips you can apply to optimise your shopping experience and make it much more engaging -
Use high-quality images on your product pages.
Write detailed yet informative product descriptions.
Highlight detailed return and refund policy
Add third-party details while including that your customer's credit card information is safe
Offer the purchasing experience across mobile devices
Personalise customer experience that can help with enhancing sales
Boost customer engagement on social media
Social media networks can boost online visibility and brand awareness if you use them correctly. Once you expand your social media reach, you can get your customers to learn about the businesses and brands.
You can establish your personal brand on social media by setting up a complete profile on social media platforms such as Facebook and Instagram.
Customers who interact with you on social networks learn about your brand. You can know from your customers what they expect from your products and brand. You can also get customer feedback and the information you may need to improve your business.
Every time you respond to your customers' comments on Facebook and other social platforms, you build trust among the customers, and it provides assurance about your business's perspective.
Launch a mobile application for your e-commerce store
Most online shoppers use their mobile phones when shopping online because it provides them with the best online experience. When you want to enhance your customer's experience with your e-commerce store, you can develop a quality mobile application they can install on their mobile devices and access your products. When customers install your mobile application, they mostly make their visit to your online store because it is much easier to make purchases using mobile phones.
Mobile applications provide product recommendations and in-app messaging links that you can use to take advantage to enhance your customer's experience.
Lastly, with mobile applications in your omnichannel marketing campaign, you can improve your customer's omnichannel experiences by allowing them to engage with your store regardless of their device.
Conclusion
Ultimately, implementing omnichannel strategies is a great way to increase customer engagement and retention, boost sales, and enhance the customer experience. It can be daunting to tackle all of the e-commerce marketing strategies available to you. Still, with the right research, knowledge, and planning, you can develop and implement a successful omnichannel approach that will help you take your e-commerce business to the next level.