The world's
fastest

ecommerce platform

The average ecommerce website load time is 8.56 seconds, with Shoprocket it's 10x faster

See how we compare

Try for free

Join 32,481 sellers who have processed $31,652,702.04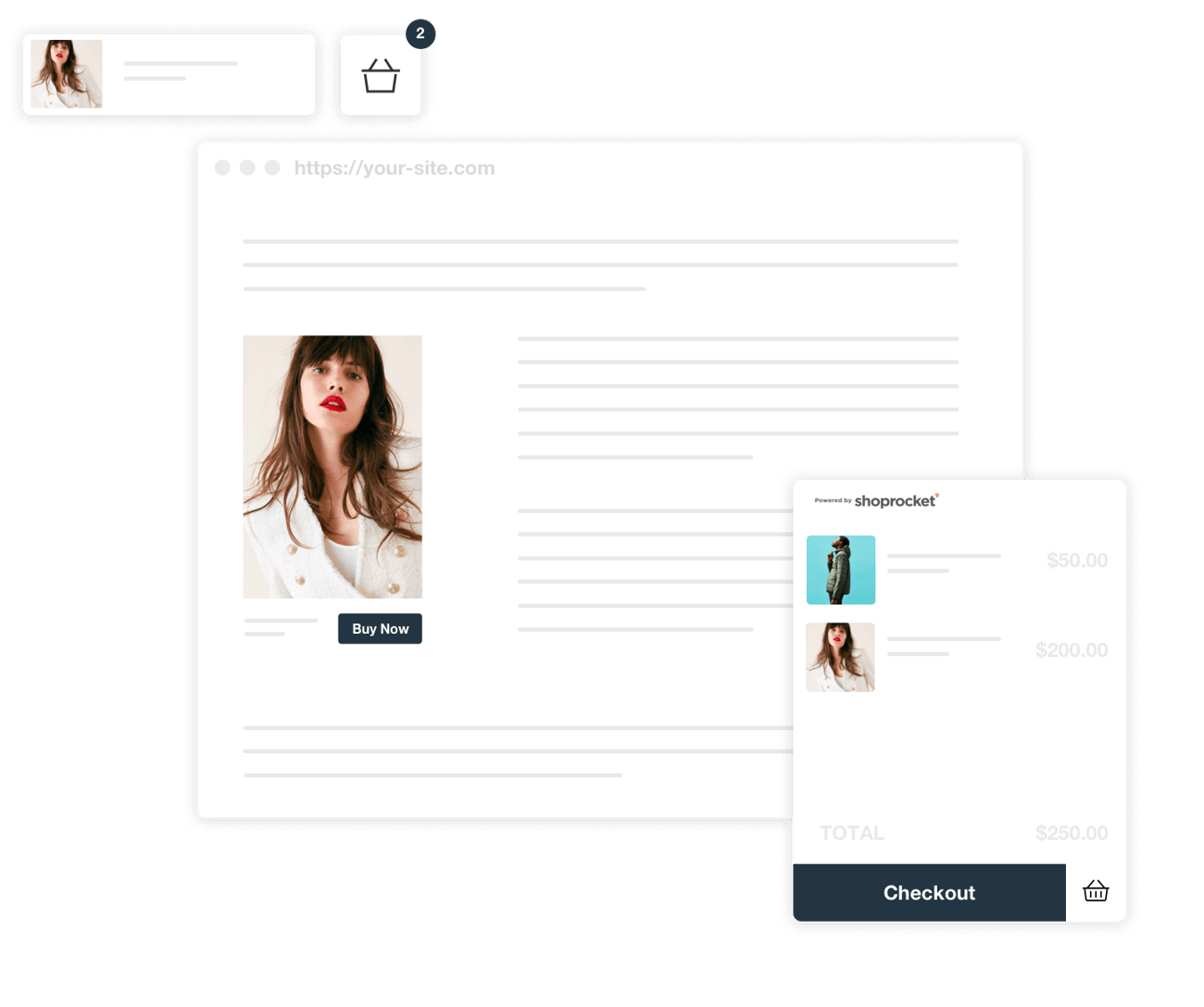 Ecommerce platforms
compared by speed
---
Using our globally distributed network, coupled with 'smart events' and local browser storage capabilities, our average store load times is just 95 milliseconds.
Learn More »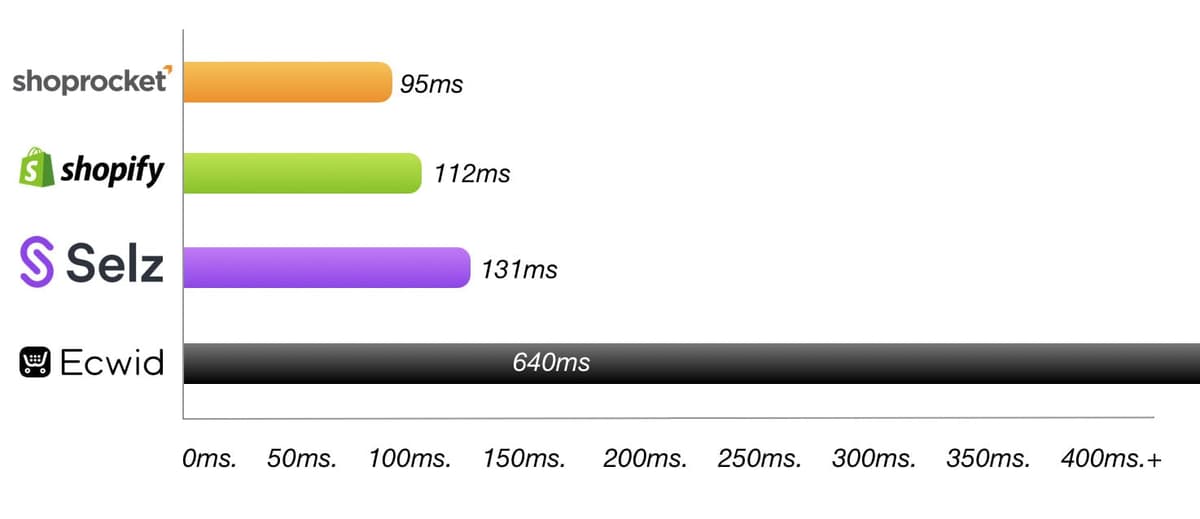 Complete ecommerce, no
loading screens
---
We ensure only the absolutely essential data is loaded into your page at any one time, this means you users will never notice any "loading" states due to Shoprocket.

We also use pure javascript events to load items, as well as for user actions such as opening a product, adding to cart, modifying cart quantities etc.
Learn More »
Total design
freedom
---
Shoprocket gives you total control over your store design & style. Using our intuitive design tools, you can customise the entire experience. From simple buy buttons to categorised stores with 1,000s of products.
Learn More »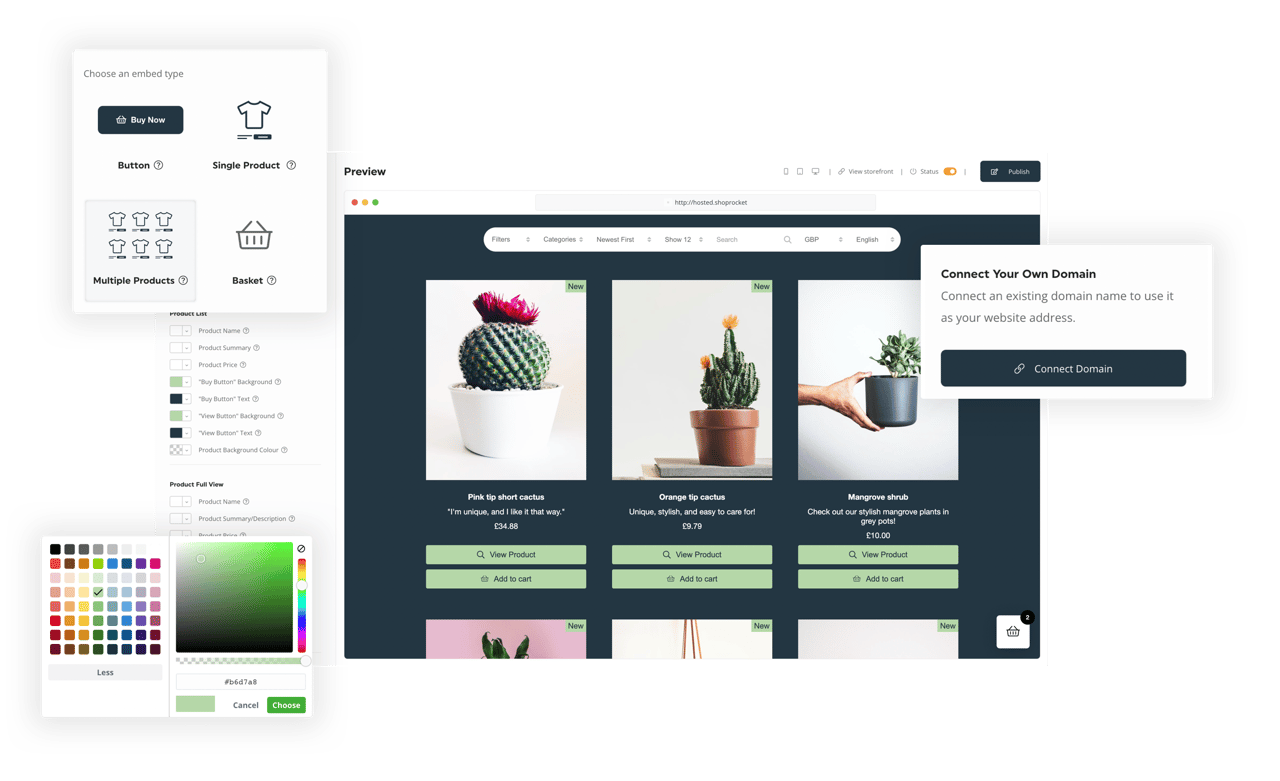 ---
32,481

stores selling 282,536 products in

179

countries
---
Sell on your existing website in 3 easy steps
Add ecommerce to your existing website in minutes
Try me!
Add ecommerce to your existing website in 2 minutes Get started ↗
Add your products

Create your products in the Shoprocket dashboard, upload your images and connect your payment gateways (Stripe/PayPal)

Embed your code snippet

Use our intuitive code generator to create your custom code snippets with a few simple clicks, then paste it into your own website HTML, page content or theme files
(We can help with this!)

Start selling

You're ready to start accepting orders on your own website, with secure payments and complete checkout experience without your customers ever leaving your site
---
Ready to start selling?
All the tools you'll need to sell from your existing website, social channels and more.
No technical skills required.
Try selling online for free
14 Day

Free

Trial
Join 32,481 sellers who have processed $31,652,702.04 in orders
---
as featured in