If you no longer wish to use Shoprocket, you can cancel your subscription at any time via your dashboard.
Login to your dashboard, then click on Settings in the left hand menu, then choose Billing
From here, click on the button for "Modify / Cancel Plan"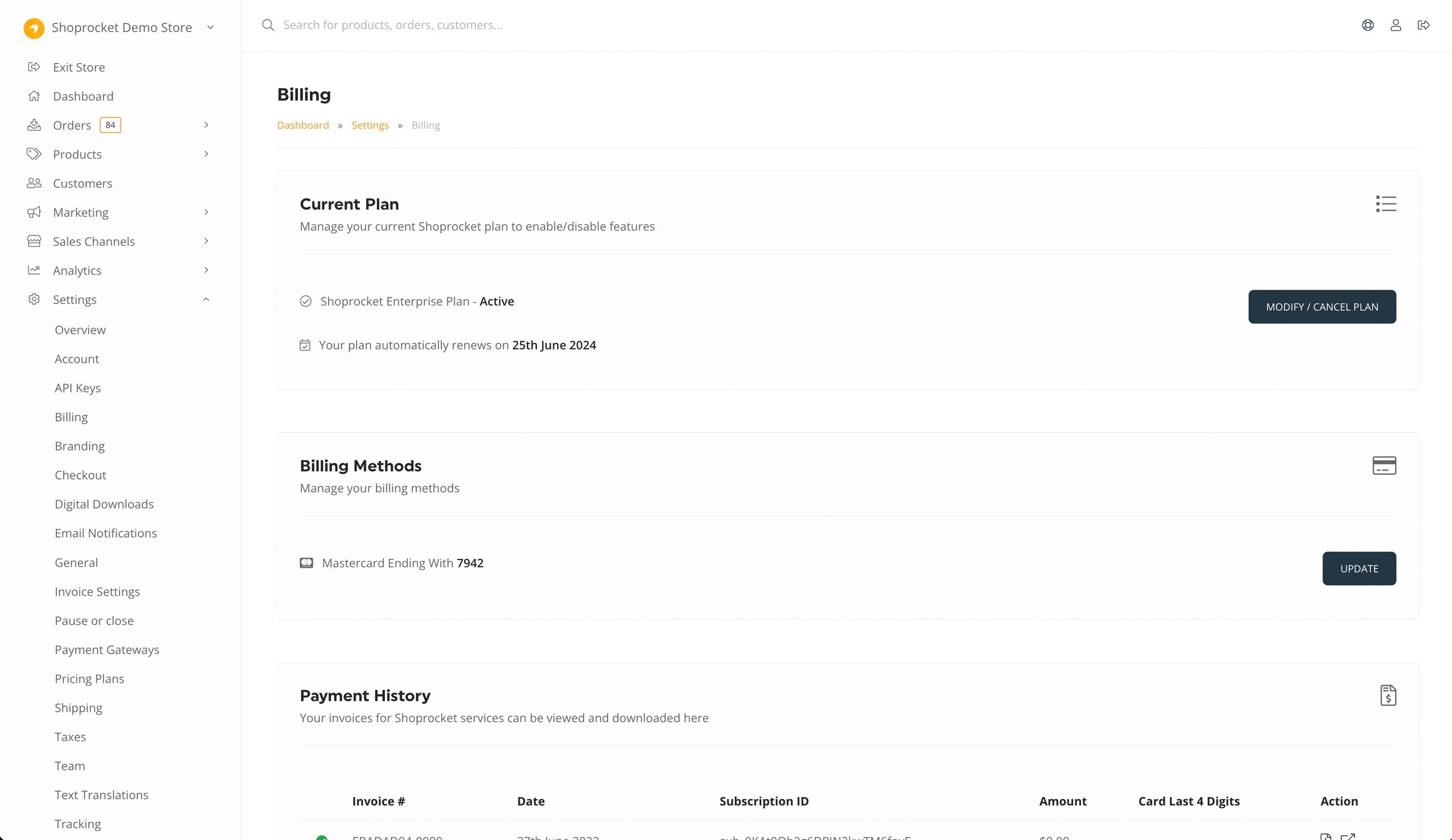 From the next screen, click on "Cancel plan" and follow the on screen instructions.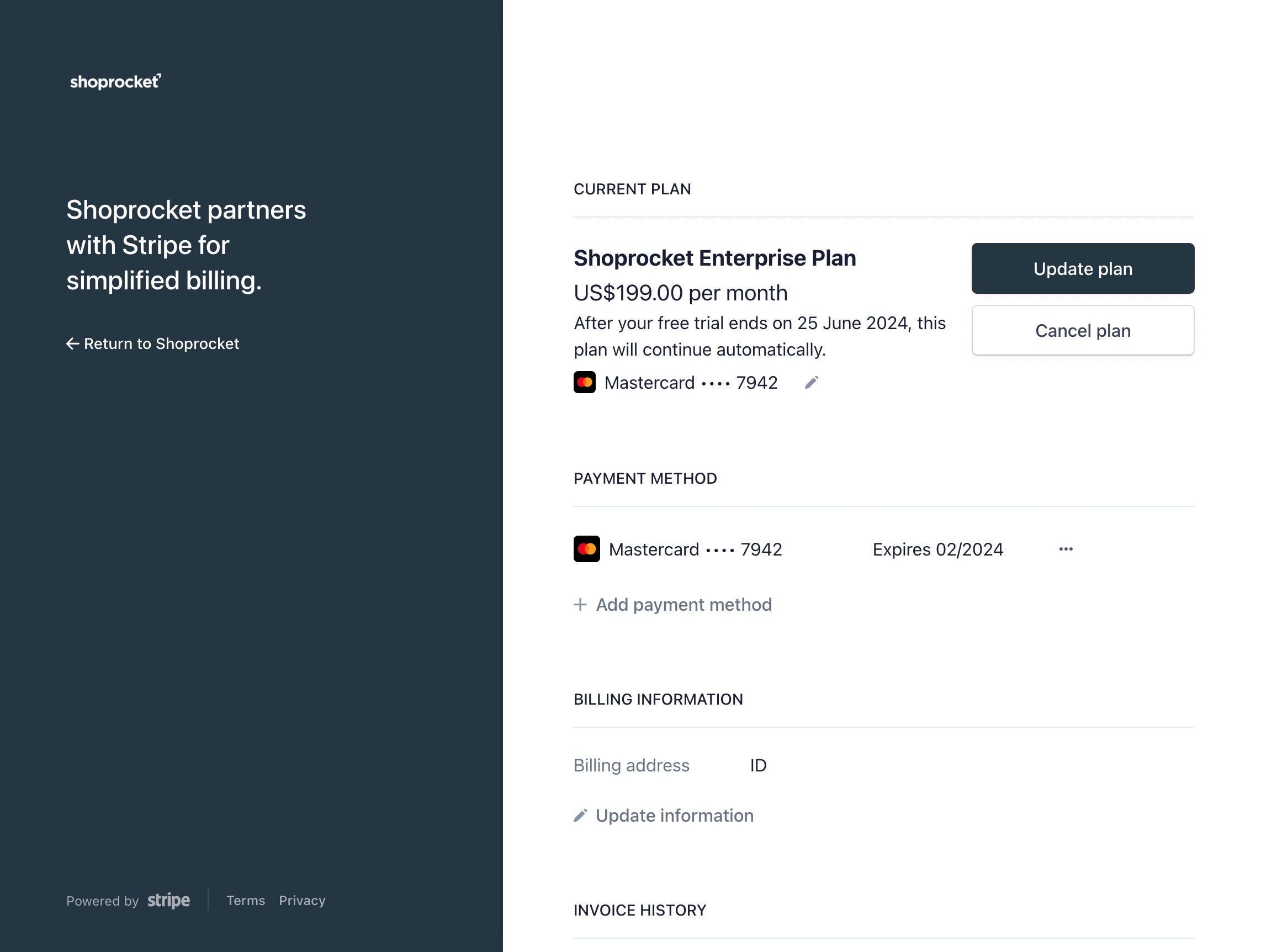 Your plan will be canceled, but will still available until the end of your billing period. If you change your mind, you can renew your subscription.
Note: Deleting your store will also cancel any active subscription.