Product tabs allow you to add further details to your Product in an easy to digest manner., e.g. delivery & return policies.
To add Product Tabs, navigate to the product you want to manage, click edit, then click the "Tabs" tab.
Click Add new tab and fill in the Tab name and Tab description as shown.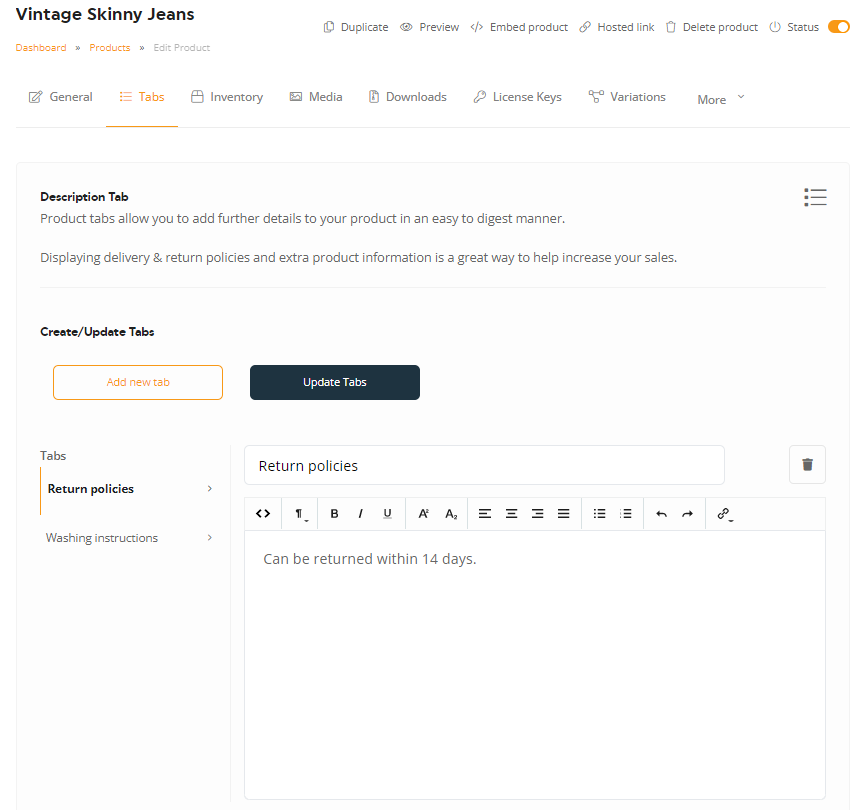 Click Update Tabs and this will then display in your Storefront. Click the dustbin/trash icon to remove the tab and click Update Tabs.