What's new in Shoprocket
It's been a while since we sent an update, so there's a lot to cover!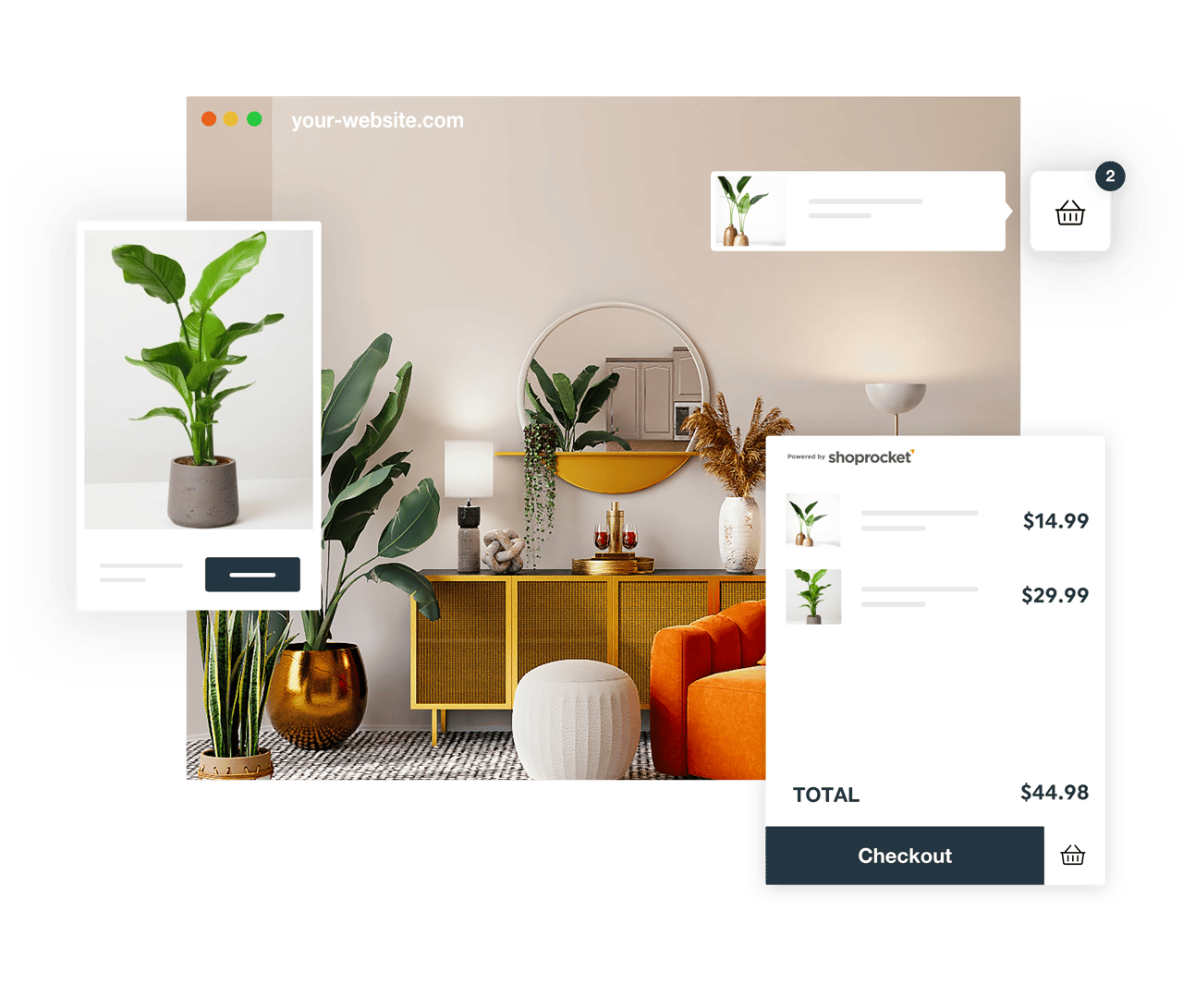 In this edition:
28,700 stores, $19,459,957.26 in Transactions
Dashboard "Quick Create" button
Improved CSV Product Importer & Exporter
Drag & Drop Dashboard Sorting
In-cart Marketing Banners
Support for Audio Files
Align Content in Embeds
New Translation Updates
Low Stock Levels and Email Alerts
New Dashboard Filters
AI Generated Product Descriptions
Attach Files to Order Emails
Collect Company Name in Checkout
Webhook Updates
New Dashboard Updates
New API & Docs
Custom JS events
Partner/White-label program
Widget Rebuild
28,700 stores, $19,459,957.26 in Transactions
We're extremely proud to be powering 28,700 stores, who have collectively processed over $19 million in sales.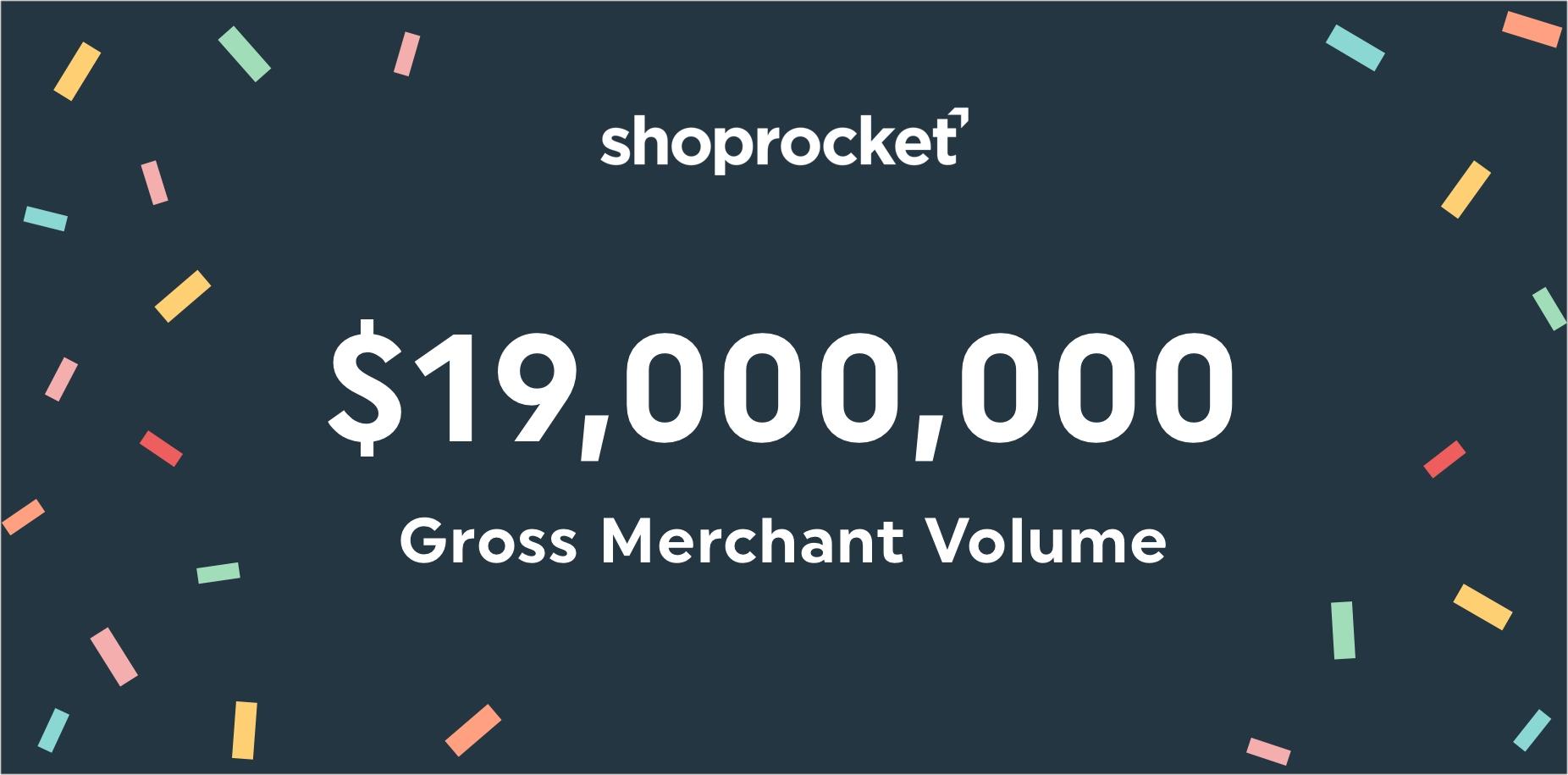 Ready to start selling your own products?
"Quick Create"
To help streamline actions that our merchants find themselves doing regularly, we've added a new "Create" button to the dash header, from here you can quickly create new Products, Orders, Customers and Promotions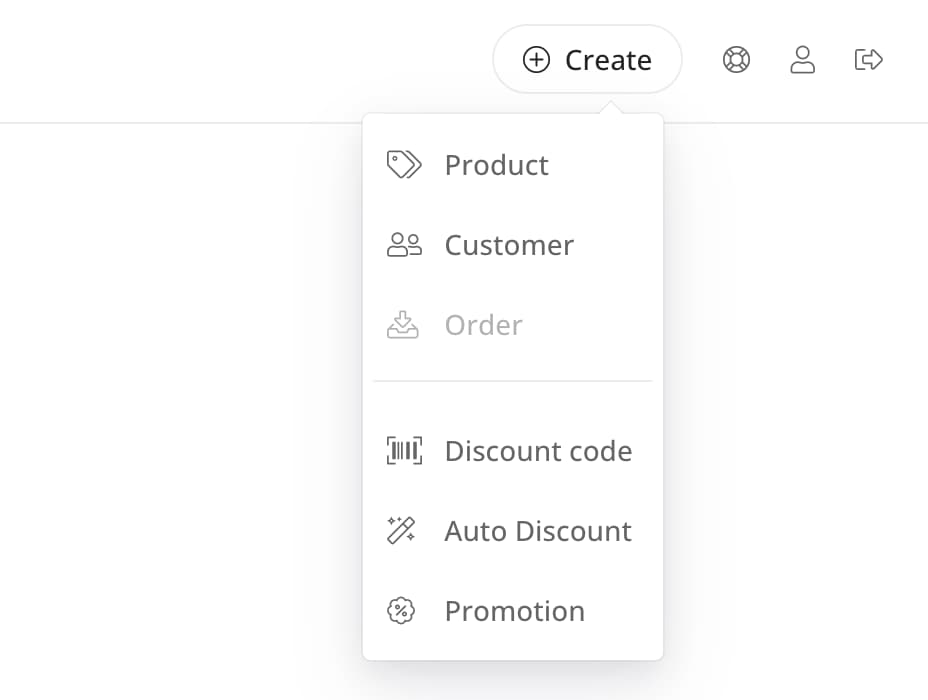 Improved CSV Product Importer & Exporter
We've rolled out lots of improvements to our import & export tools. With more product fields included (yes that includes tabs & variations!) as well as images, video and even digital downloads.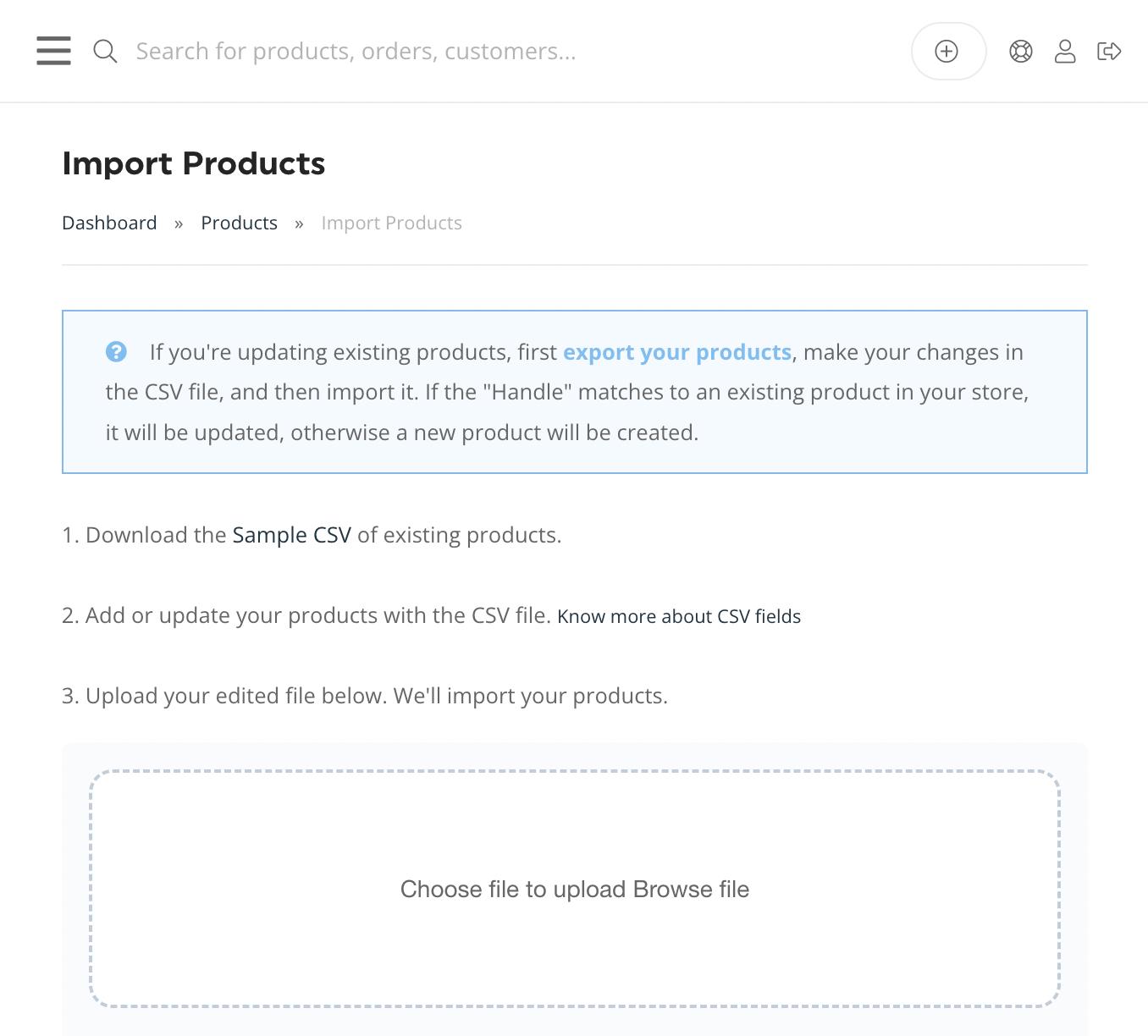 Drag & Drop Dashboard Sorting
We've extended our Product drag & drop to the rest of the dash, allowing you to customise the order of Images, Digital Downloads & Payment Gateways.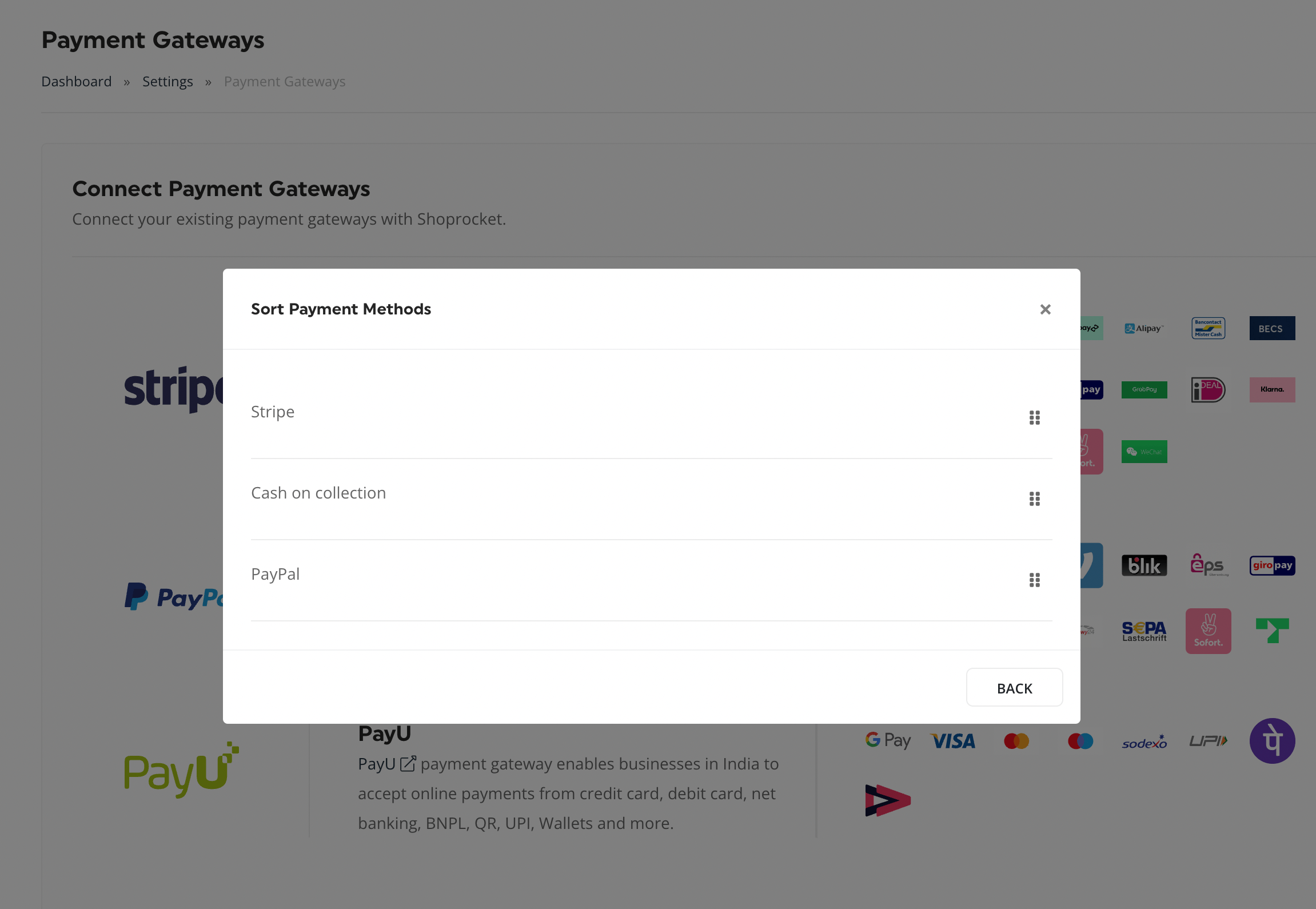 In-Cart Marketing Banners
To help showcase the promotions your store offers and incentivise customers to spend, we've introduced automatic banners to inform customers about the discounts available.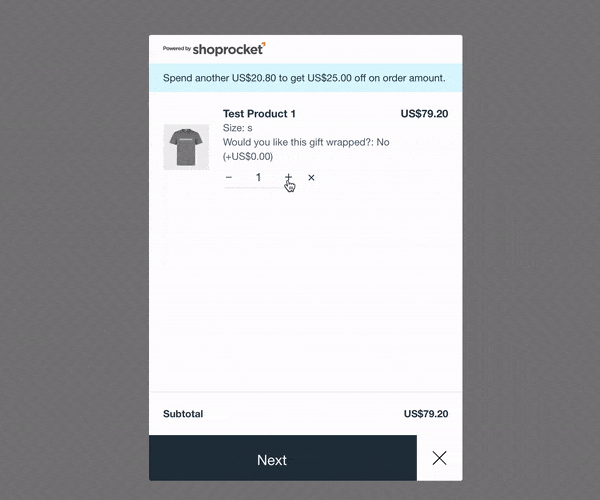 Support for Audio Files
In addition to images & video, Shoprocket now support audio files for the Product gallery. A great way to offer audio samples of your digital products.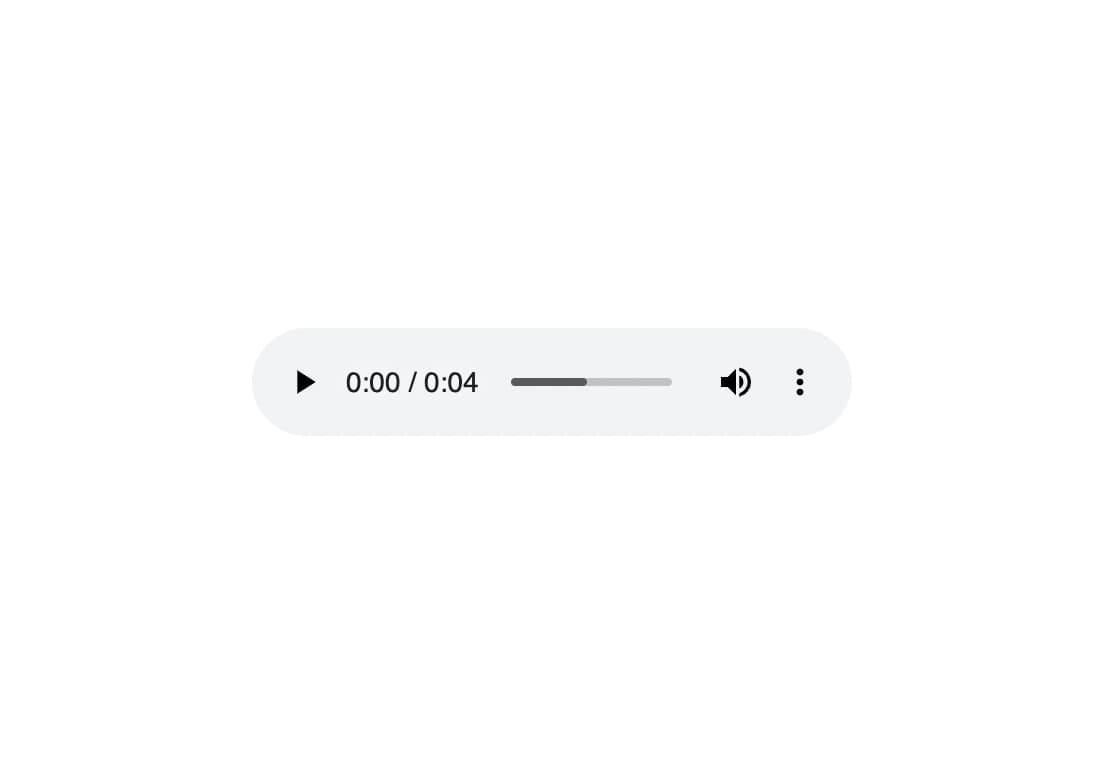 Align Content in Embeds
You can now align your embeds with a click of a button.
Choose from Left, Right or Centered.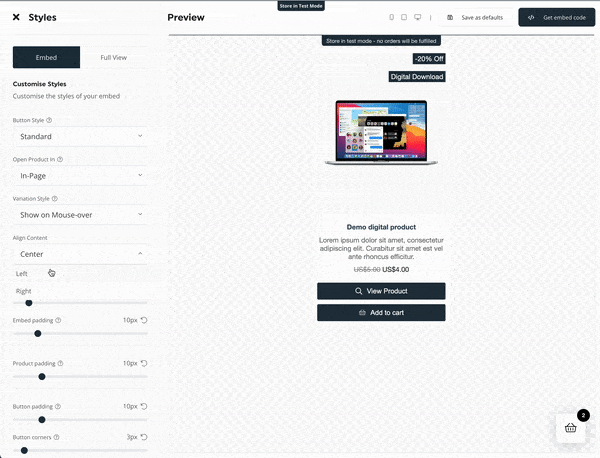 New Translation Updates
We've added even more translations to Shoprocket, with support for:
English, German, French, Japanese, Portuguese, Spanish, Chinese, Italian, Polish, Russian, Turkish, Arabic, Norwegian, Dutch, Romanian & Hebrew.
We also now offer Right to Left text support.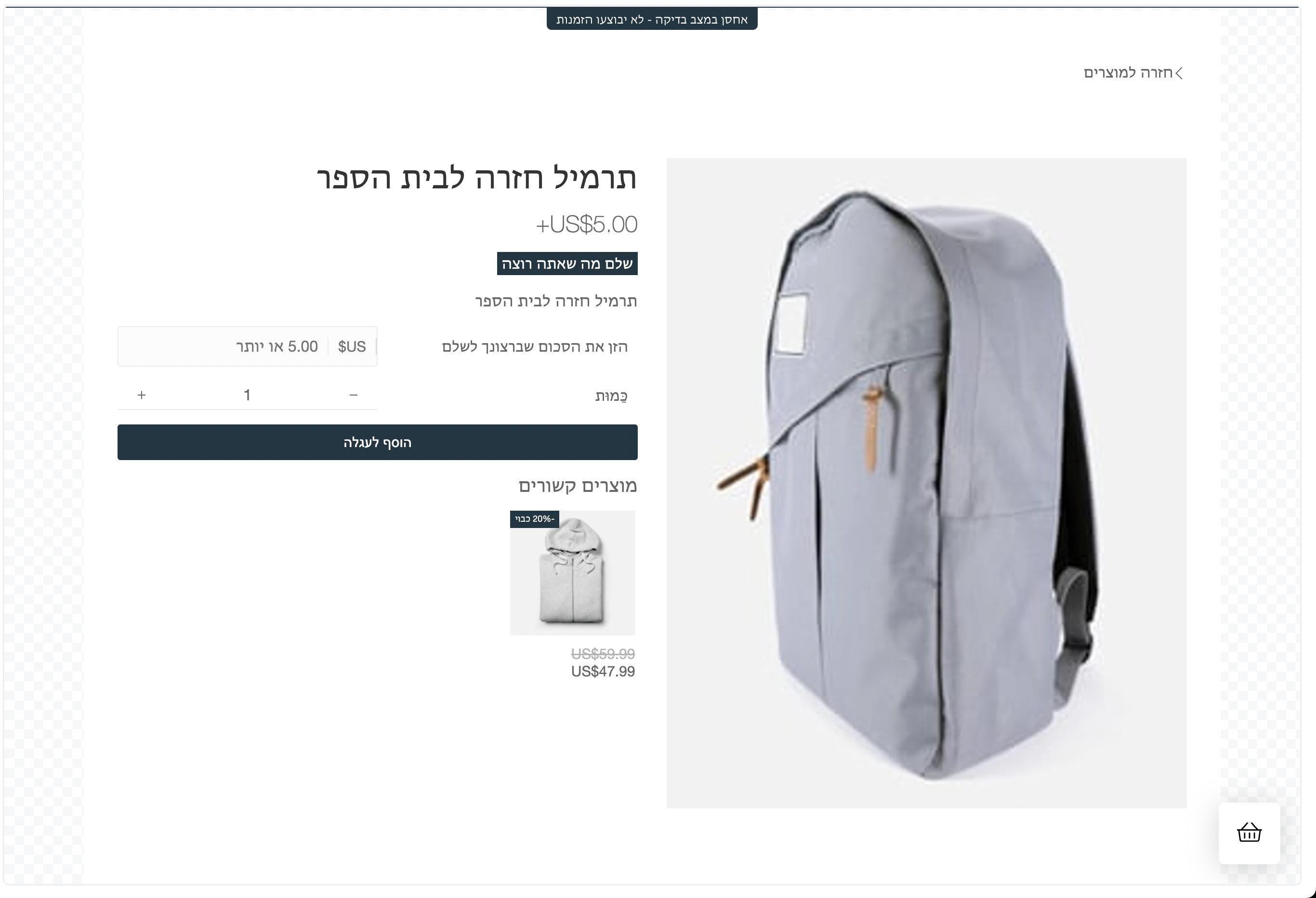 Low Stock Levels and Email Alerts
Keep on top of your stock levels with our new email notifications for low stock items.
You can configure the stock level to be notified about via your Store Notification Settings.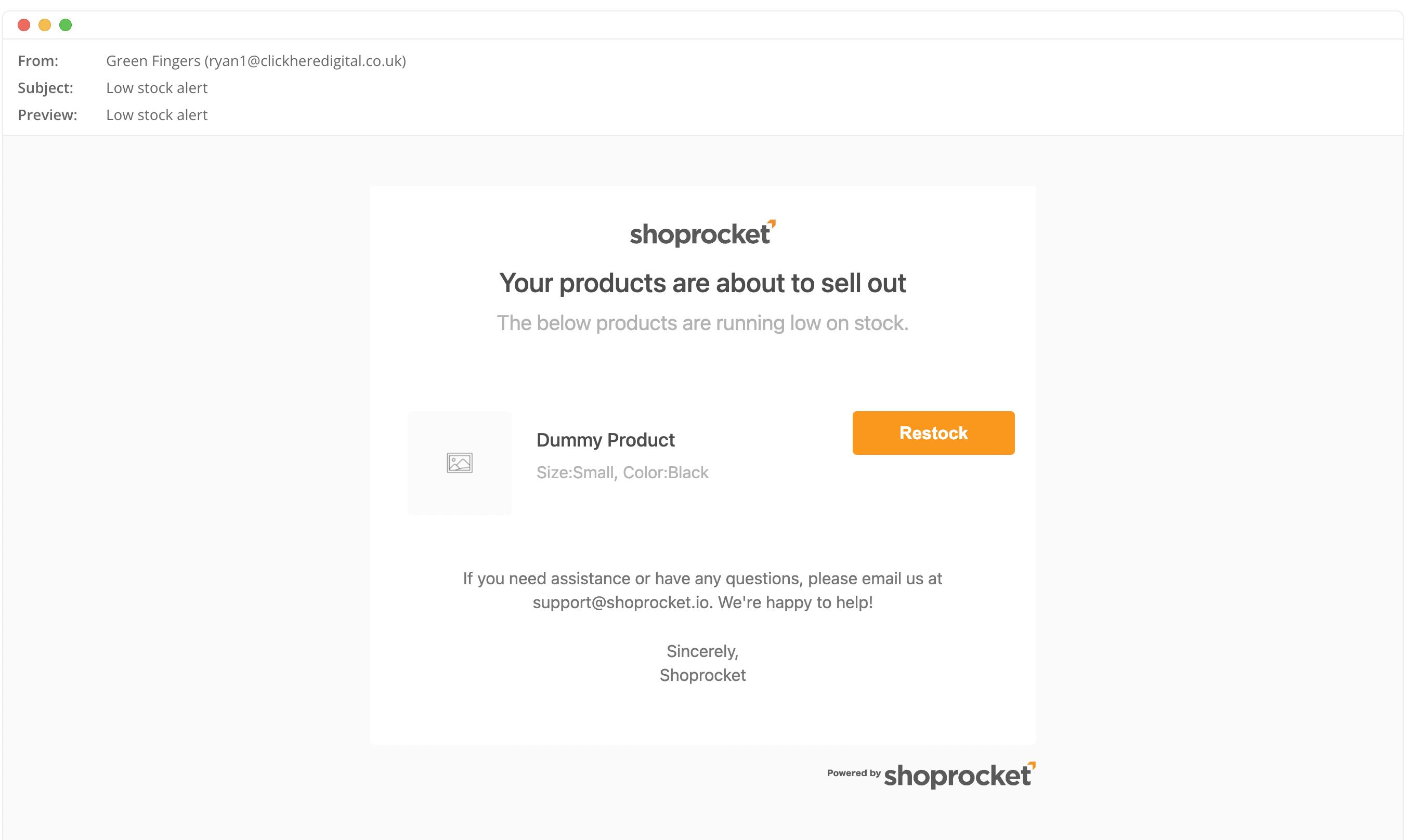 AI Generated Product Descriptions
Everything is AI now, so of course we've added it to Shoprocket.
Enter a handful of keywords, click generate, and get a list of full product descriptions to choose from.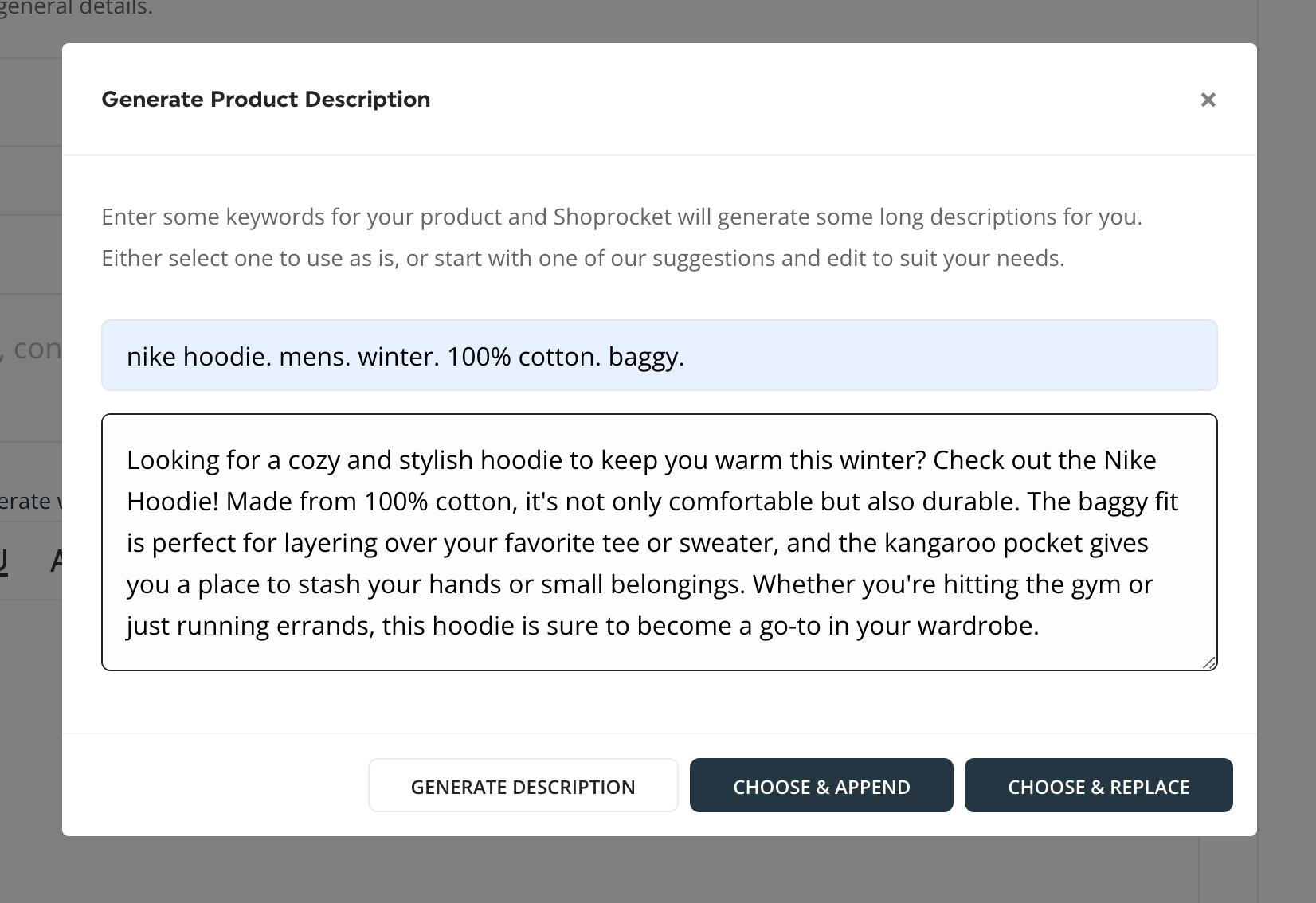 New Dashboard Filters
We've made it even easier to filter out specific orders, with our new Filter tools.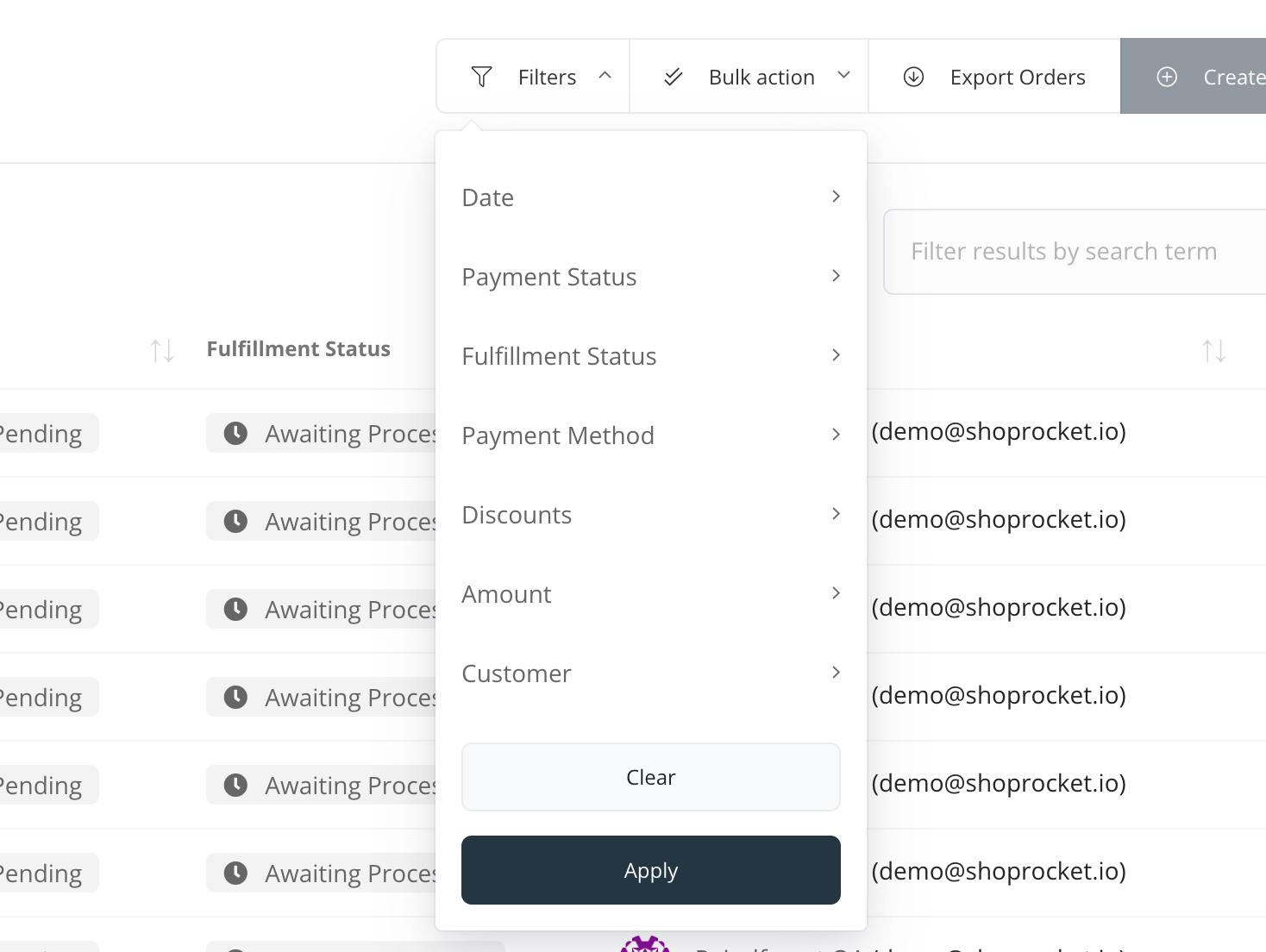 Company Name During Checkout
We had many requests to support collecting Company Names during checkout, so we've added that as an optional field for every store.
You can enable it via your Store Checkout Settings, and choose whether the field should be optional or required.

Attach Files to Order Emails
Sometimes when updating an order status, you may wish to attach your own file, maybe a custom invoice, post order instructions or proof of shipping.
Now, you can do that in an instant when updating an order.
Simply upload your files and click send!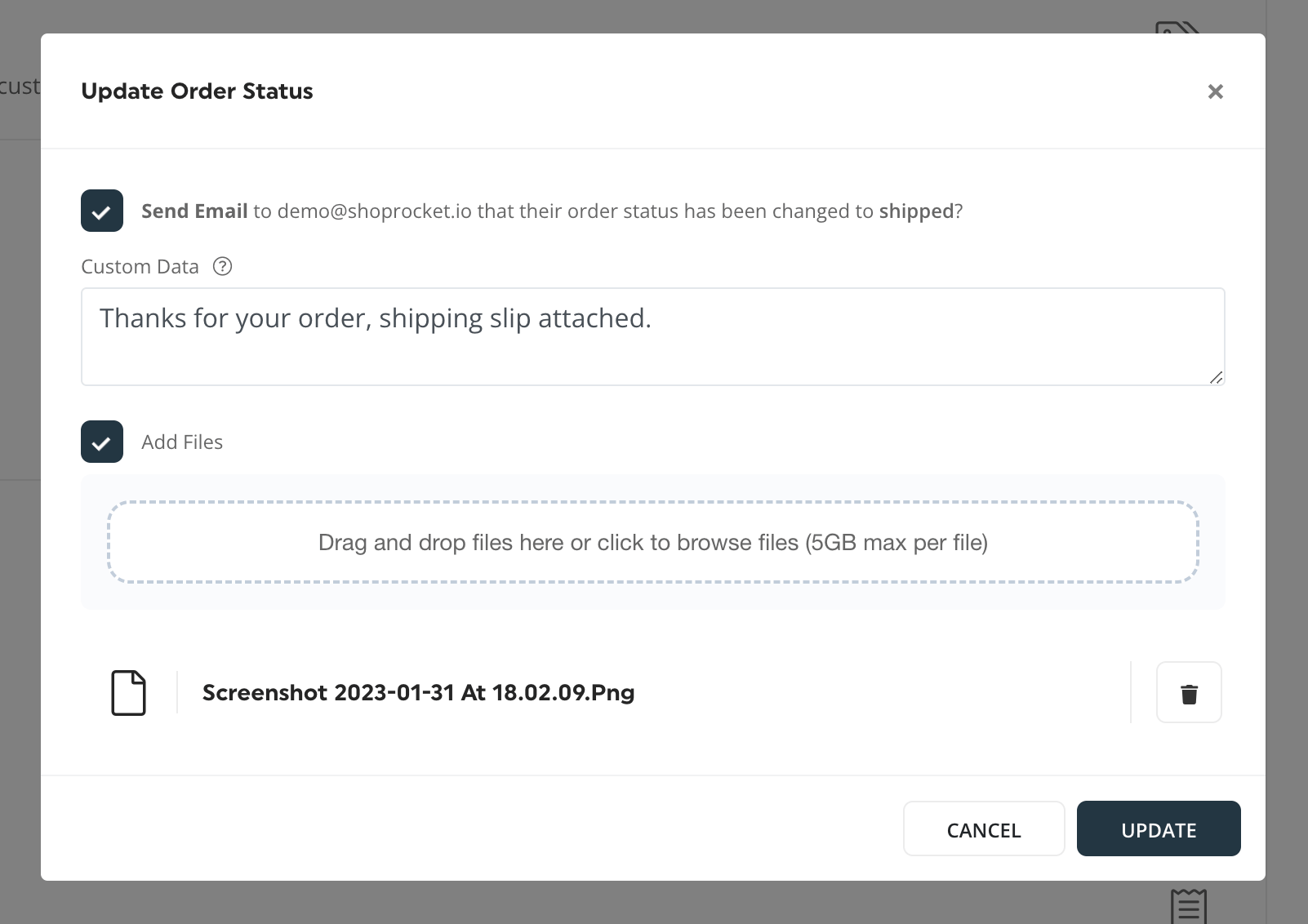 Webhook Updates
In our quest to be flexible and work with 3rd party tools, we've improved our webhook format and events. We've also added support to manually send test data for every event type, to help you ensure everything is running smoothly.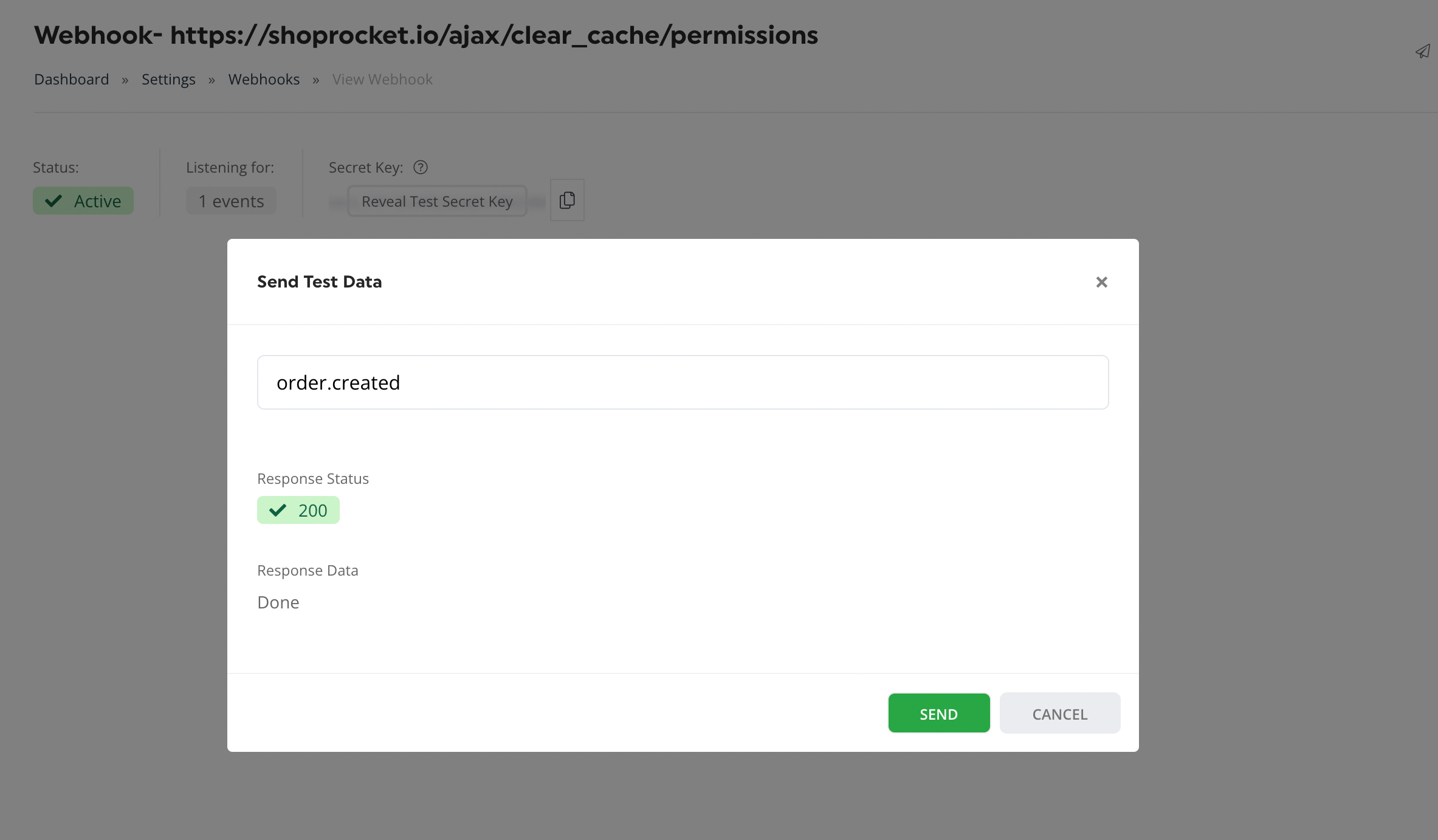 New Dashboard Updates
We've been busy optimising and improving our dashboard,
with new charts, stats and graphs.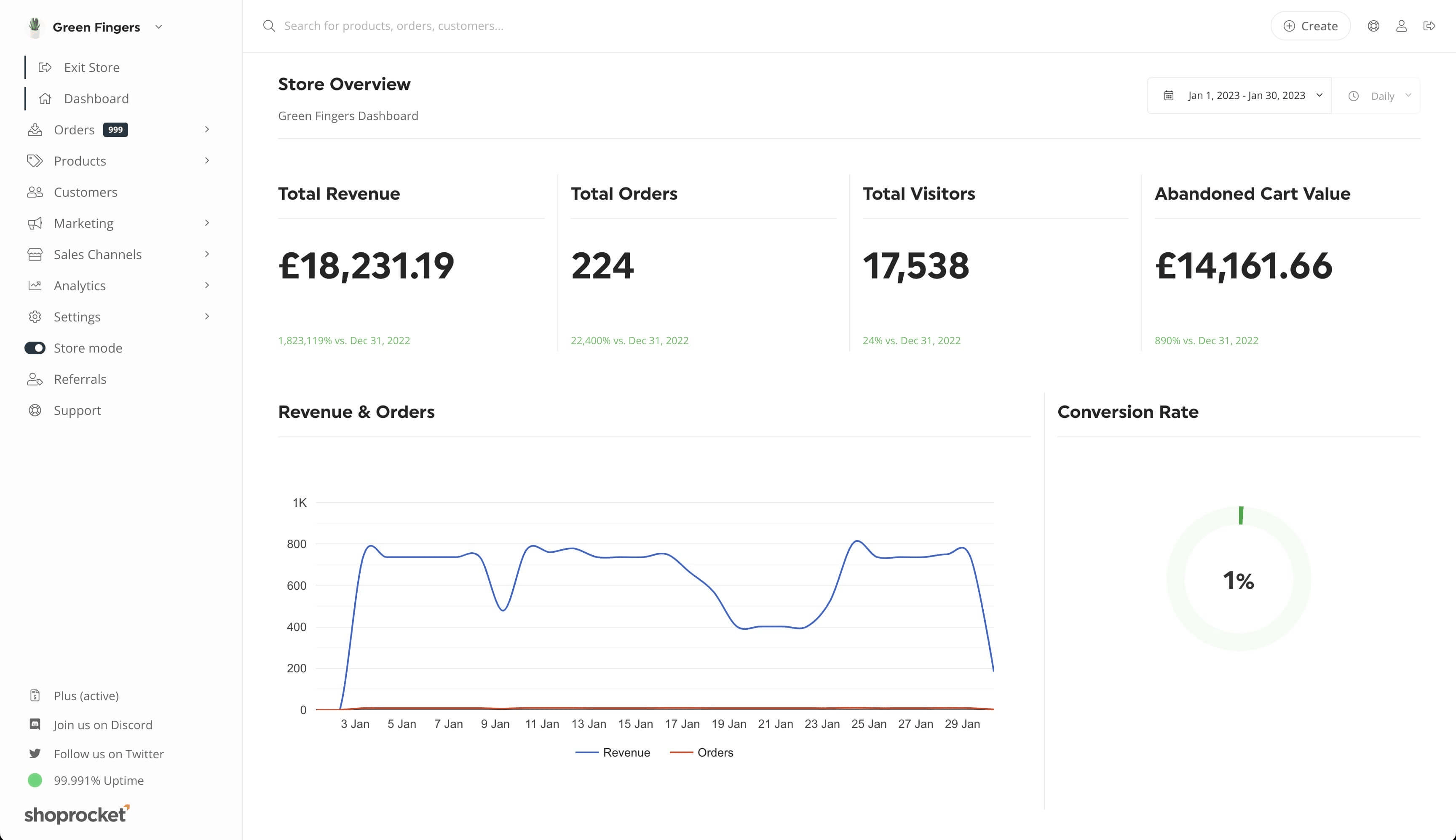 New API & Docs
We've opened up the Shoprocket Rest API for public use, along with full documentation with Postman (a work in progress)
This allows you to download the API collection locally and test in your preferred manner/environment.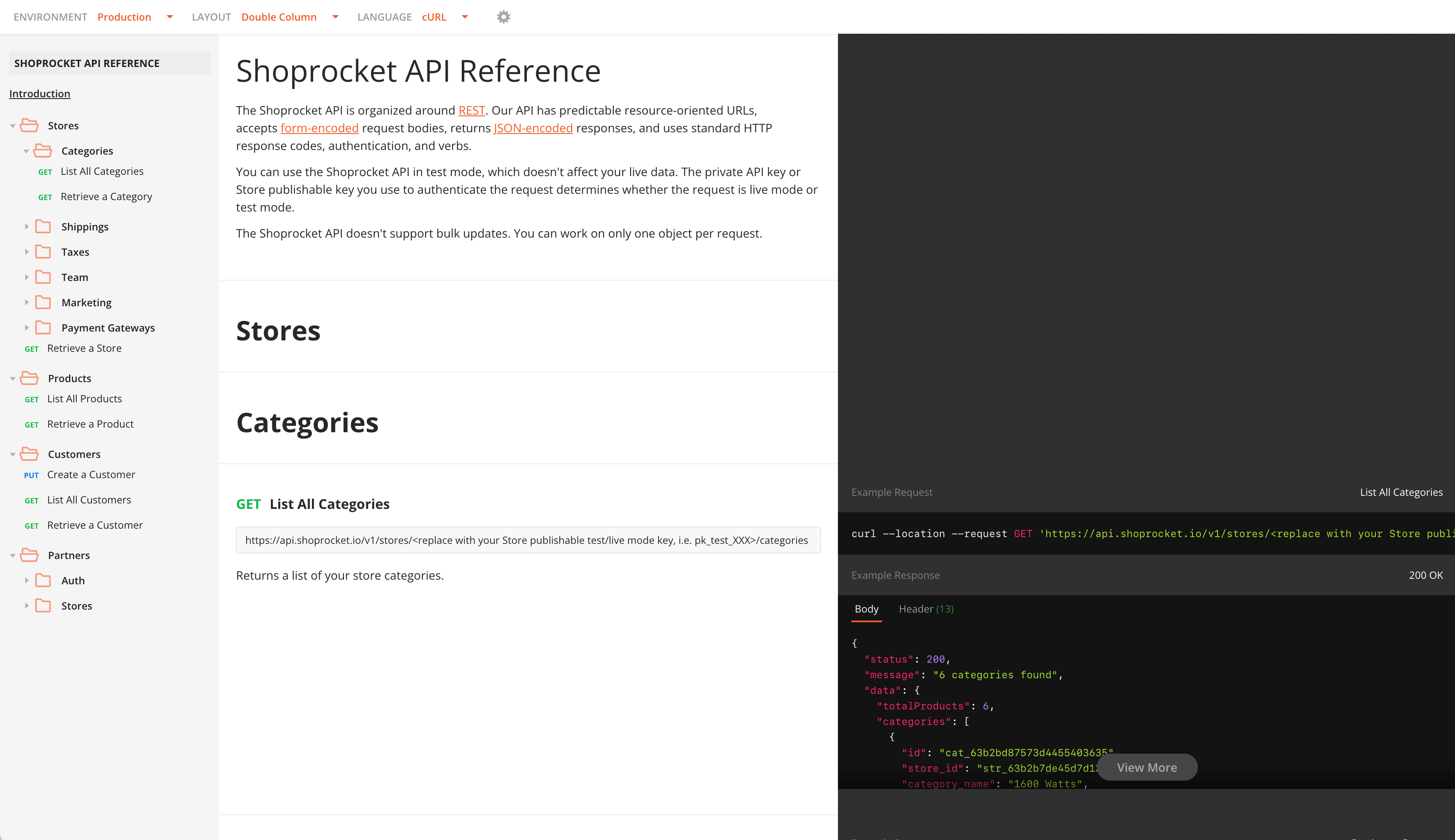 Custom JS Events
We've added full events to the Shoprocket widget, allowing you to listen for user actions and perform your own functions when they're triggered.
A classic example of this, is automatically opening the cart when an item is added, but there's a lot more you can do!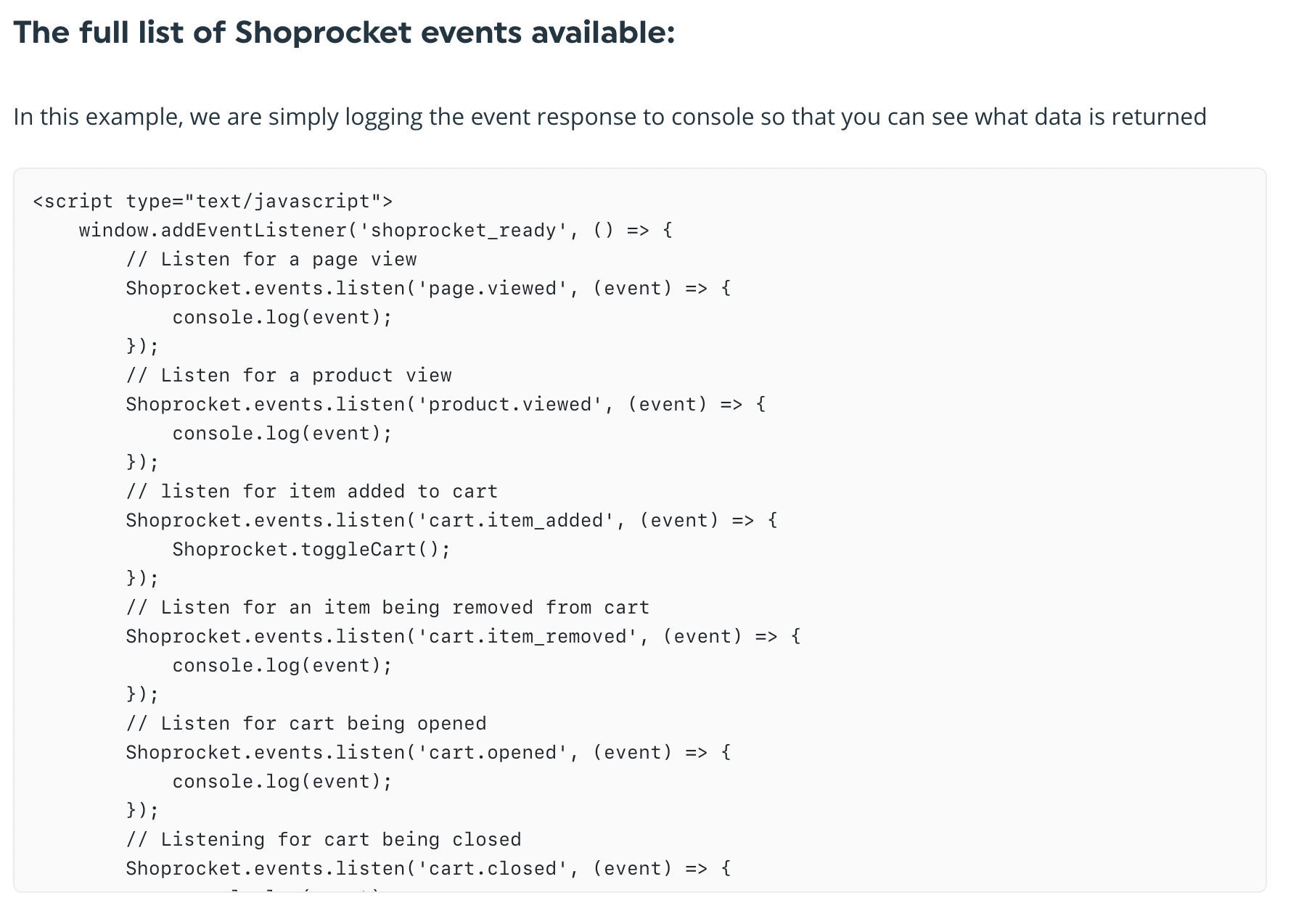 Partner/White-label program
Another hugely requested feature, is the ability to resell or whitelabel Shoprocket.
We're pleased to announce our Partner Program is now live, which gives you access to our full platform, in your own domain name, with your own branding.
You can resell Shoprocket as it is, or integrate it into your web builder or app. Our Partners get an exclusive discount on all our Plans, and dedicated support.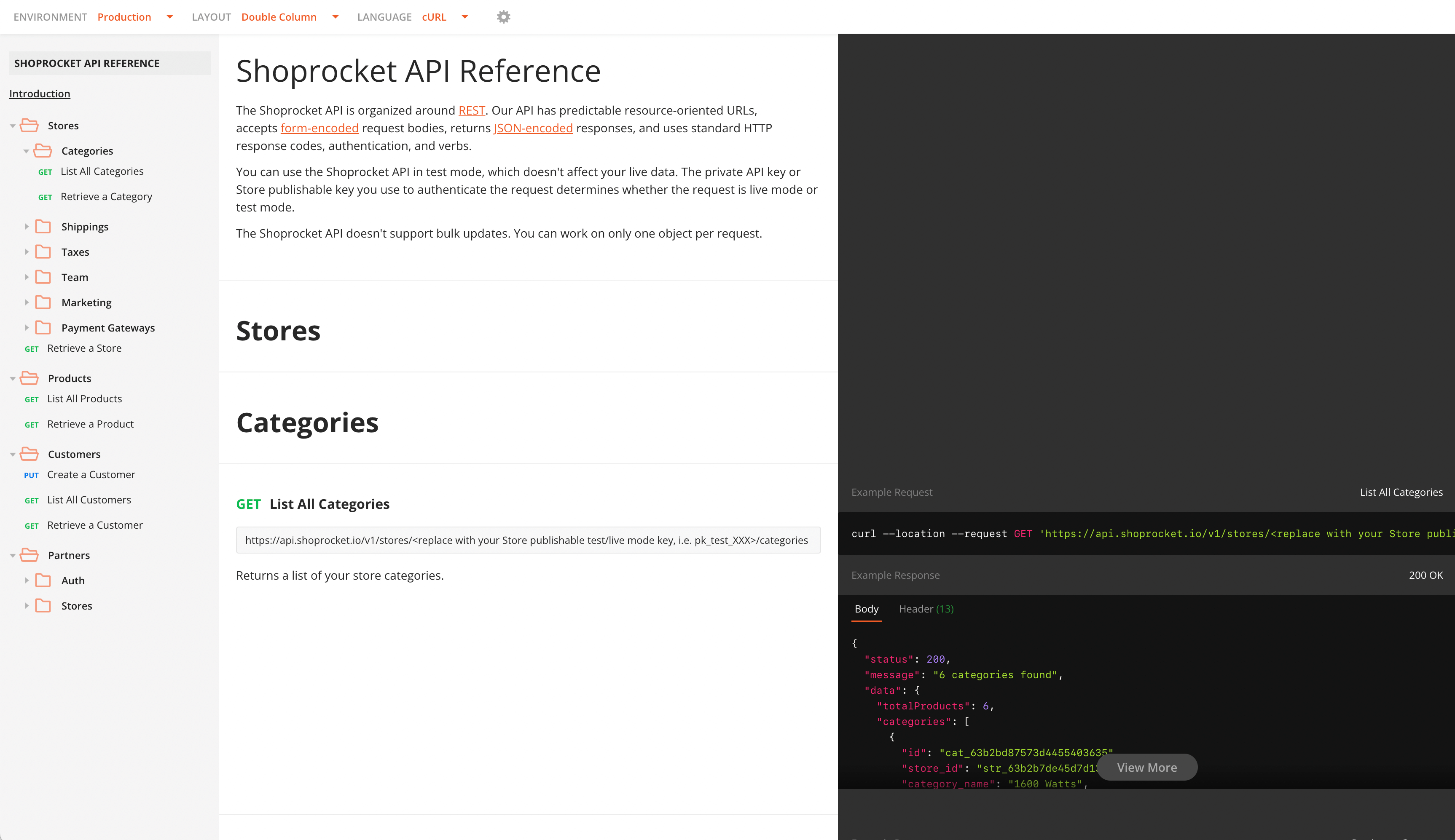 Widget Rebuild
During the last few moths, we've completely rebuilt the Shoprocket embed widget to be even faster, smaller in kb size and easier to work with.
We'll be announcing more around this soon!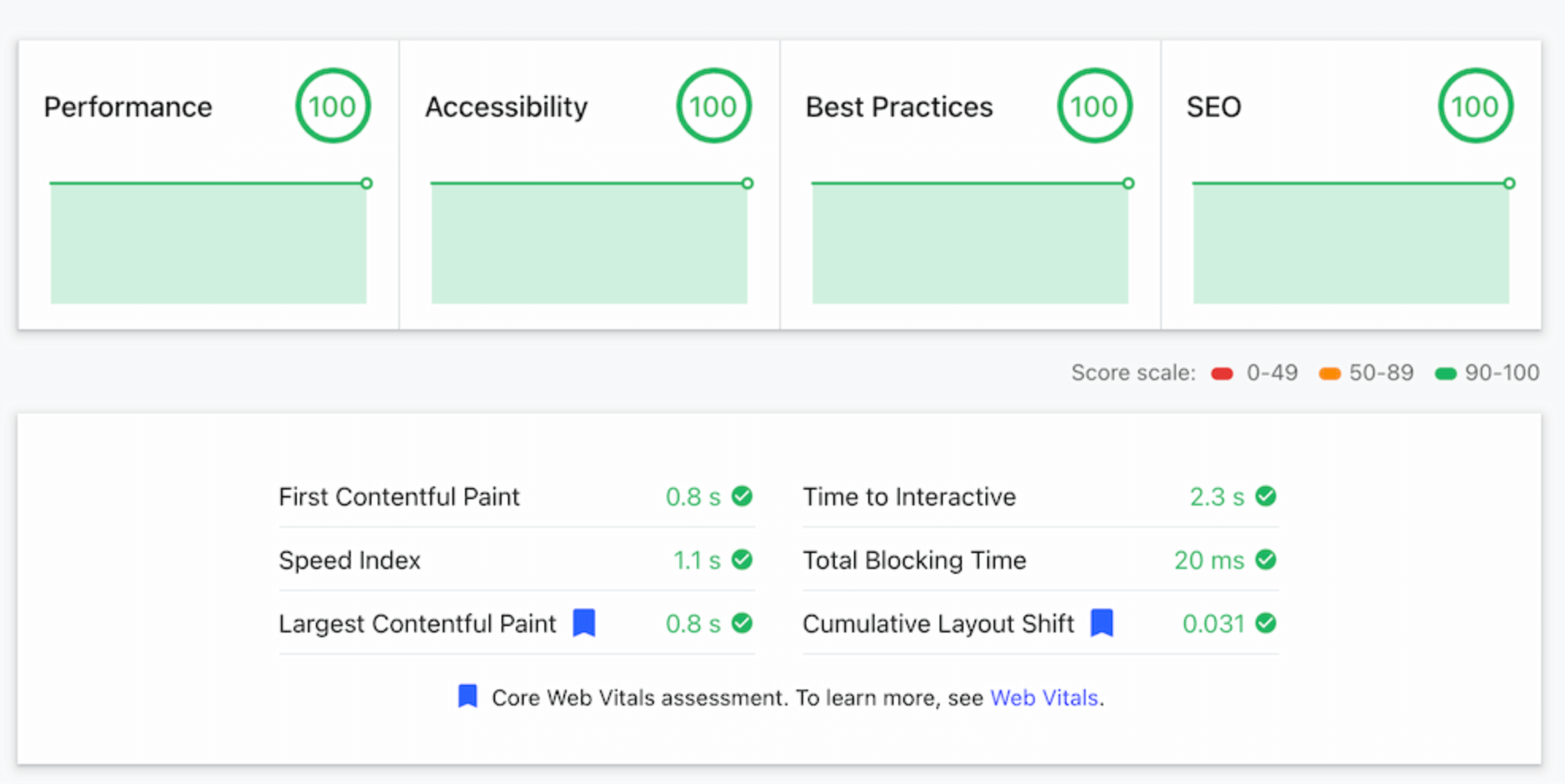 What's Next?
Have a suggestion or request?
Drop me a reply and let me know, we'll add it to our roadmap for June.
Until next time,
Ryan