Licence keys (or serial codes, gift card codes etc) are a great way to prevent your digital products from being copied, shared, or otherwise illegally used by a non-licensed user. They can also be used to securely store and sell gift card codes, which can be redeemed in store.
When an order is placed, we will automatically email the customer the next licence key in the list you provide, and mark it as "used".
In the Add License Keys box, add keys as comma separated, or on a separate line and click Add License Keys button. The existing keys, and their status are then shown as below: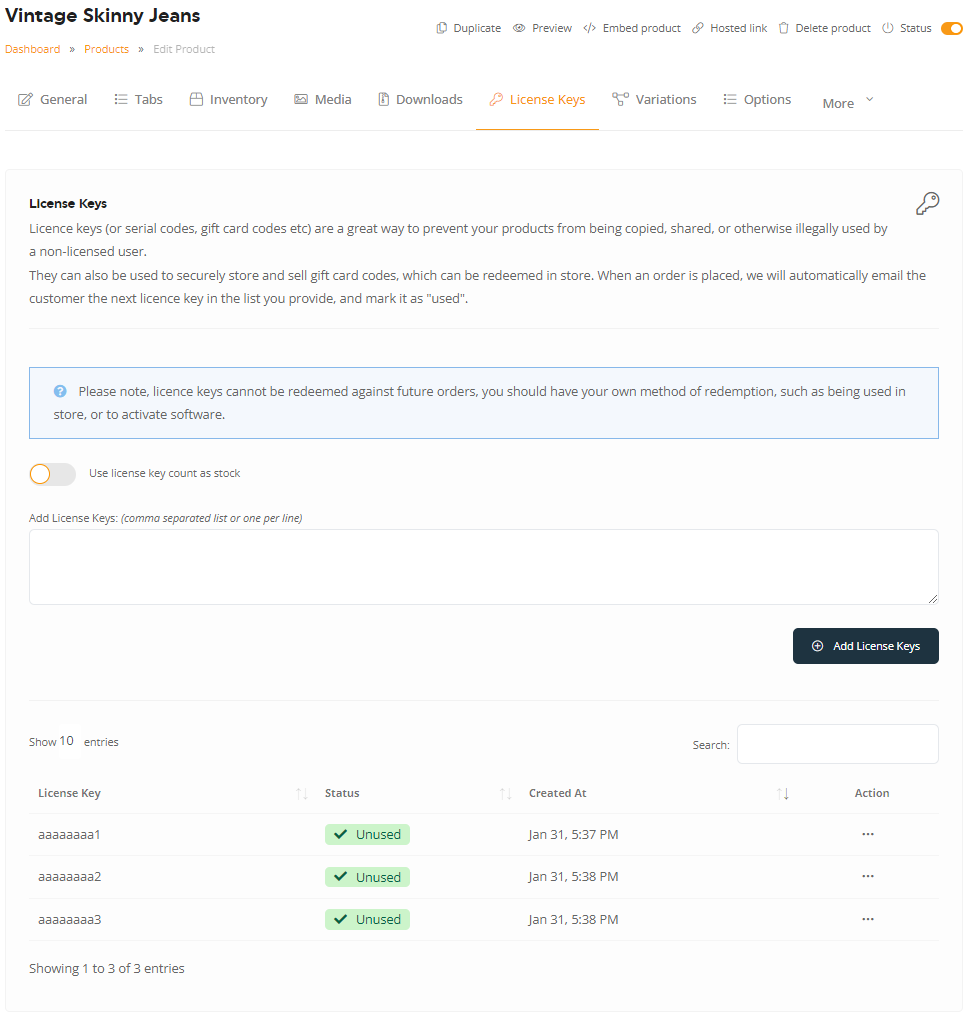 Each key can be edited or removed using the three dots on the right.
The Use license key count as stock toggle uses the list of license keys as stock, e.g. if you paste in 10 codes there will be 10 stock items and once used, becomes 'out of stock'.
By enabling the Use Licence Key count as stock option, any Variations added for this Product will be permanently deleted!
Please note, licence keys cannot be redeemed against future orders, you should have your own method of redemption, such as being used in store, or to activate software.