In This Edition:
New Shoprocket Help Center
Automatic Payment Methods in Stripe
New Image Zoom & lightbox
Minimum Order Values
Export Filtered Results
Static Dashboard States
Custom CSS for Hosted Storefronts
Digital Downloads on Product Variations
New Shoprocket Help Center
We've just launched our new in-house help center, and will be adding guides, tips & FAQs on a regular basis.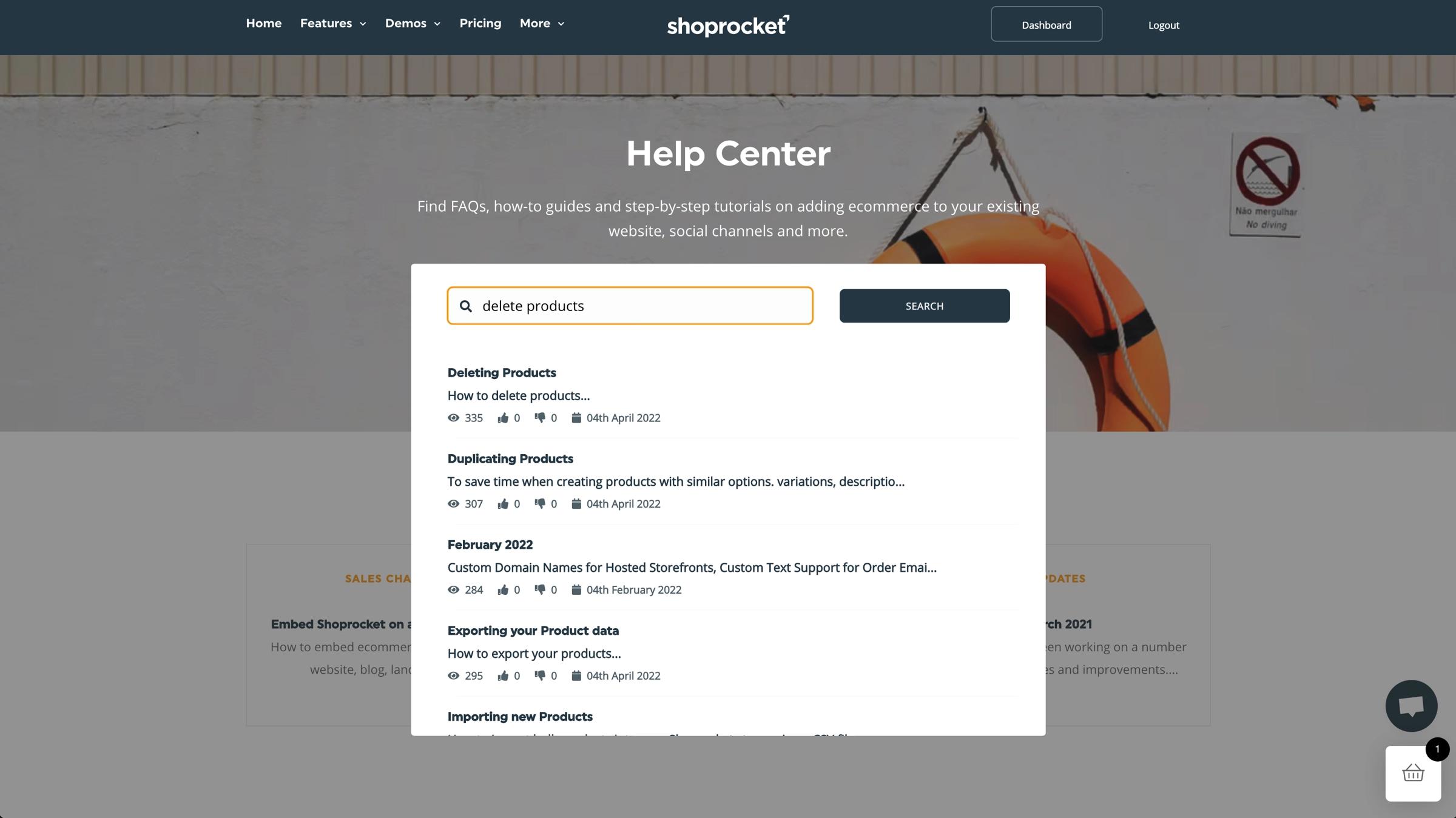 Automatic Payment Methods
Unlike most other platforms, Shoprocket uses your payment gateways, so you can dictate which payment methods and options are available at checkout.
We've just deployed support for automated payment methods based on your Stripe account settings.
Now you can accept payments via 30+ methods via Stripe, including "buy now pay later", digital wallets, bank transfers and more.
You can read more about how to enable extra payment methods via our Help Center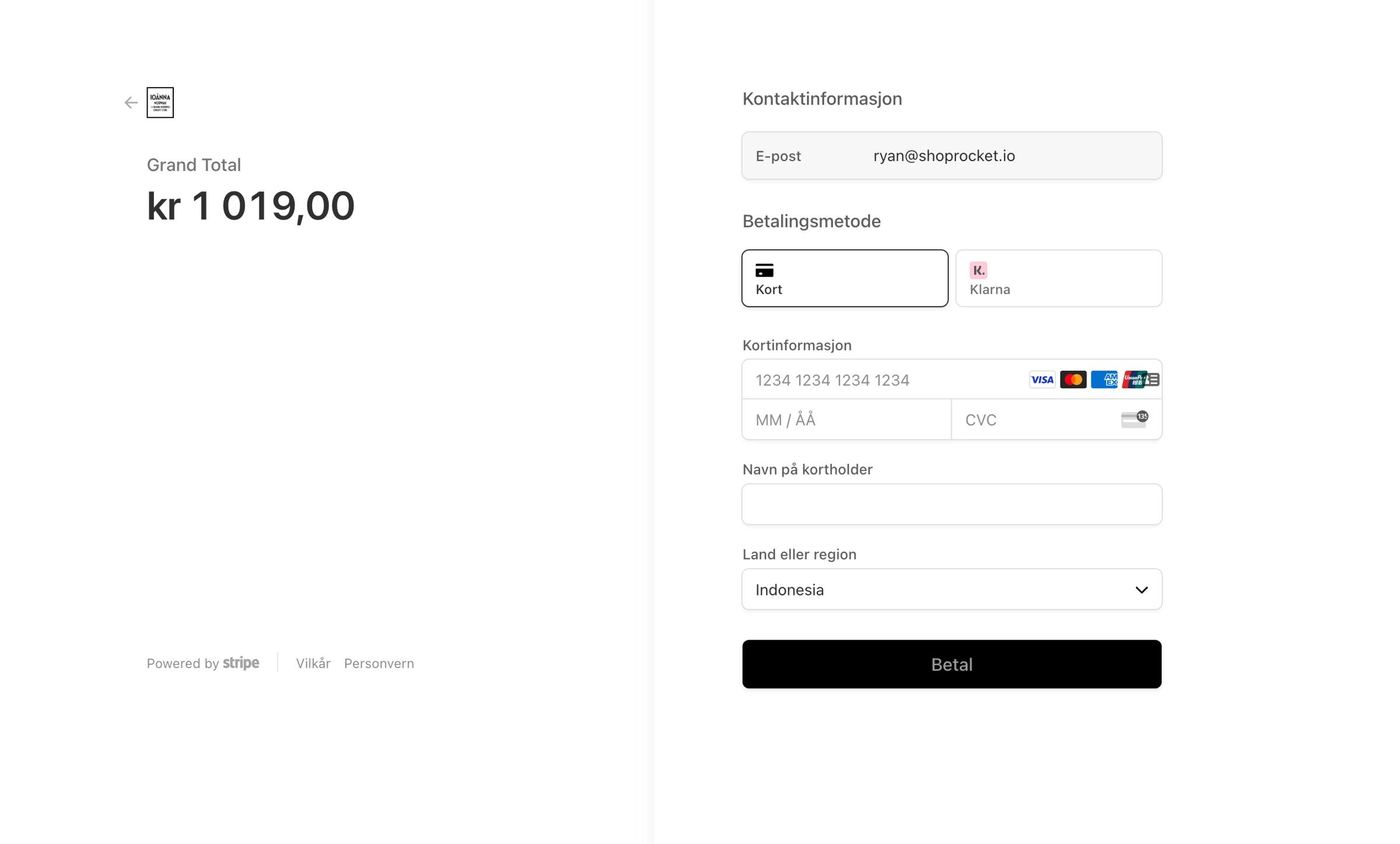 New Image Features
We know how important high-quality images are when shopping online, so we've added two new features.
The first, is "Image Swap" on hover, allowing your users to quickly see a second image when hovering over your product in the list layout.
The second, is a "HD Zoom" on hover, this applies to the "view product" modal or full page embed. When hovering over the image, we'll automatically load a full HD version of your image in place, with a zoom & pan hover effect.
You can enable these features via your dashboard code editor (or via your embed codes directly) and via the Hosted Store editor page
We've also replaced the "Lightbox" pop up on image click to be smoother and more responsive.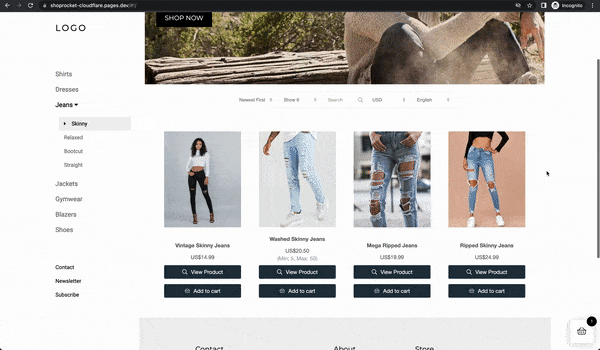 Export Filtered Results
Since adding more powerful search/filter options to the dashboard, we realised it made more sense to add support for exporting the filtered data as is, instead of showing more filter options via the export flow.
You can now filter your orders in your dashboard, then simply click export and download all of the results.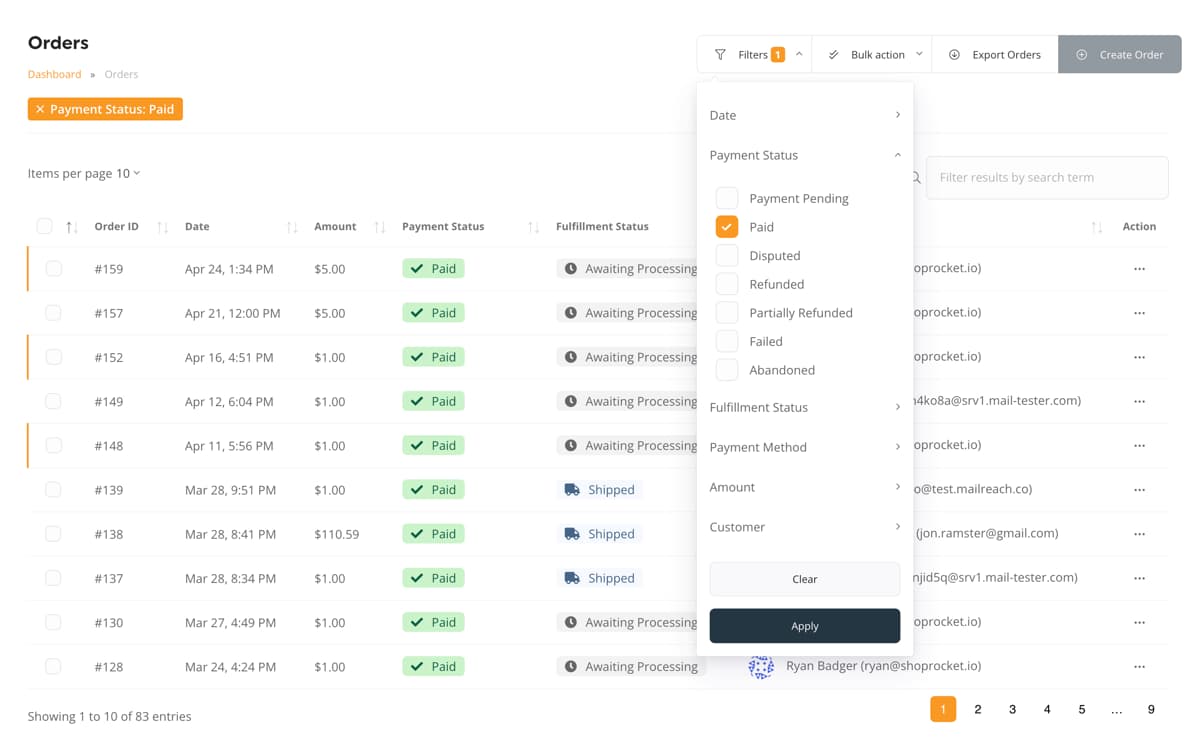 Static Dashboard States
Many users asked for the dashboard to remember their states (items per page, search queries, current page etc) so we're now storing these options in your session.
Now, when you search for a product or order, click that item, then use the back button, you'll be back exactly where you were before.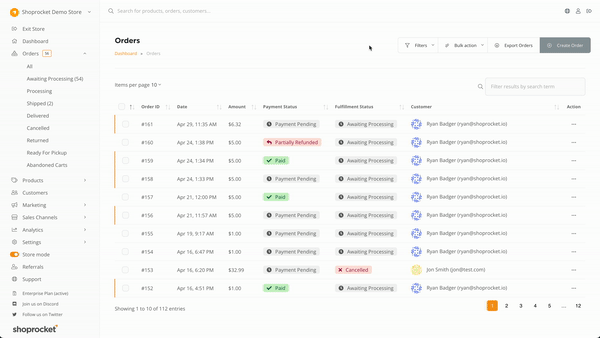 Custom CSS For Hosted Storefronts
Sometimes you want a bit more control over the style of your hosted store, so we've added support for custom CSS.
Just add your own CSS rules into the dashboard and the changes will be reflected instantly in your hosted storefront.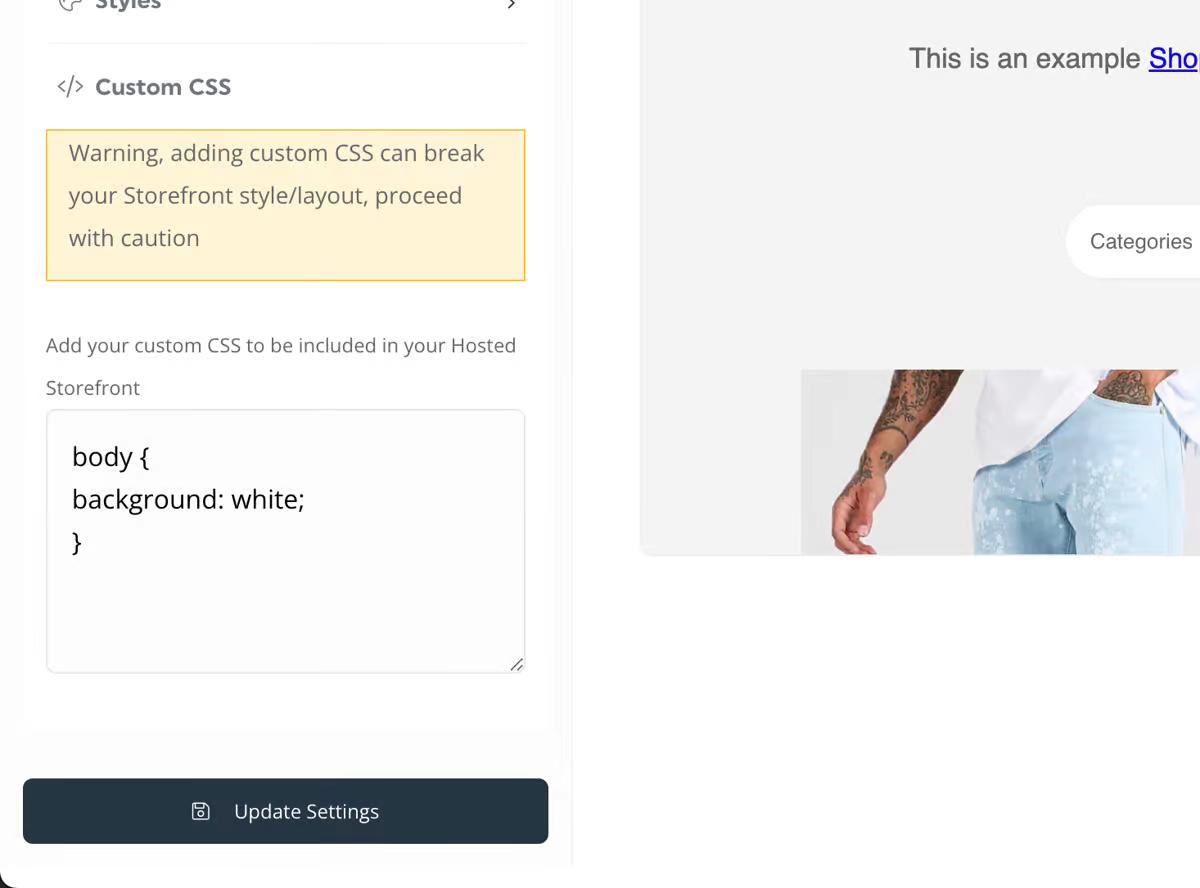 Digital Downloads On Product Variations
Sometimes, you may need to attach digital downloads to specifc product variations, not just the product itself. For example, you might sell stock photos, and you may want to sell different formats or quality at different prices.
Now, with Shoprocket, you can set up those variations and attach unique files to each one.
Now, when you search for a product or order, click that item, then use the back button, you'll be back exactly where you were before.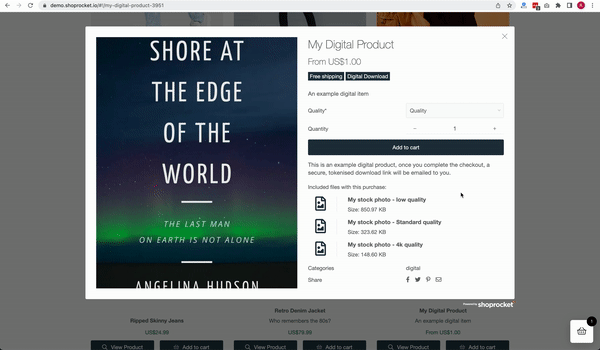 Site Of The Month
To showcase the many possibilities with Shoprocket, we're presenting our favourite store each month.
This month is aytonwestgallery.co.uk, who have embedded a complete store into their existing static HTML website to sell custom prints, paintings and posters.
By embedding Shoprocket into their existing static HTML site, they are able to utilise free hosting (such as Github Pages or Netlify) whilst ensuring absolute performance and security.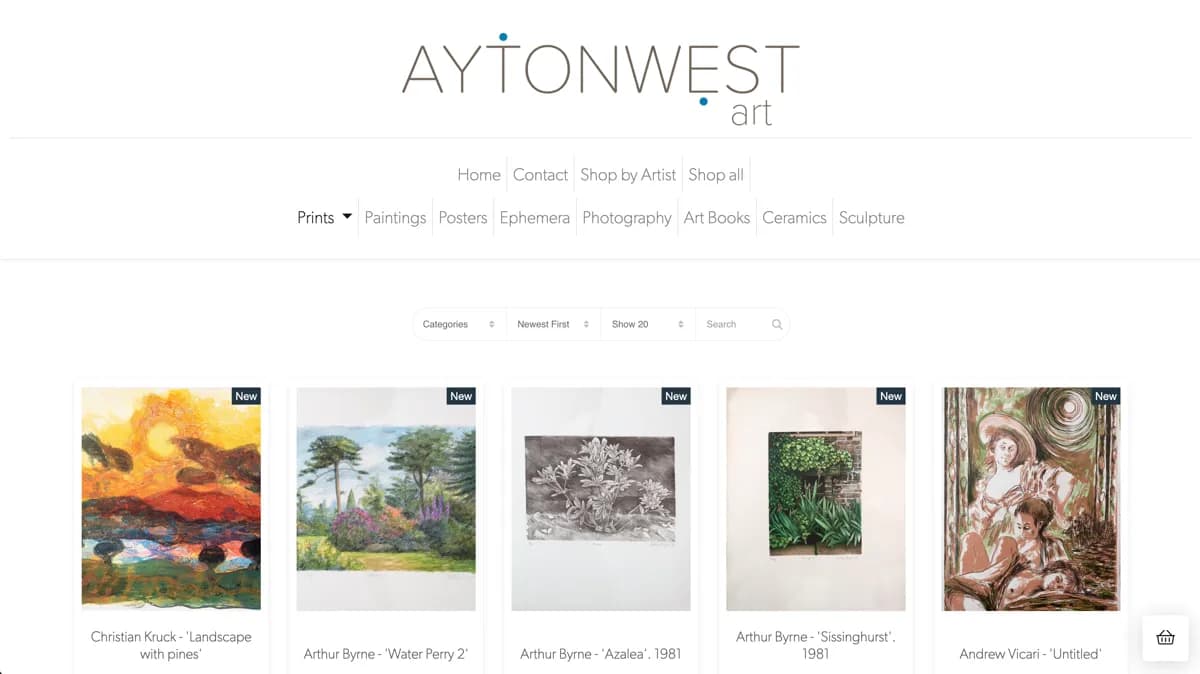 What's Next?
Have a suggestion or request?
Drop me a reply and let me know, we'll add it to our roadmap.
Until next time,
Ryan