Note: This functionality will permanently remove your account, but will not affect any Stores you have access to, or cancel any active subscriptions on those stores. See here for managing Store Subscriptions
From your Shoprocket dashboard, go to Settings > Account and scroll down the page. You will see the following:

Click DELETE ACCOUNT to see the following Popup modal: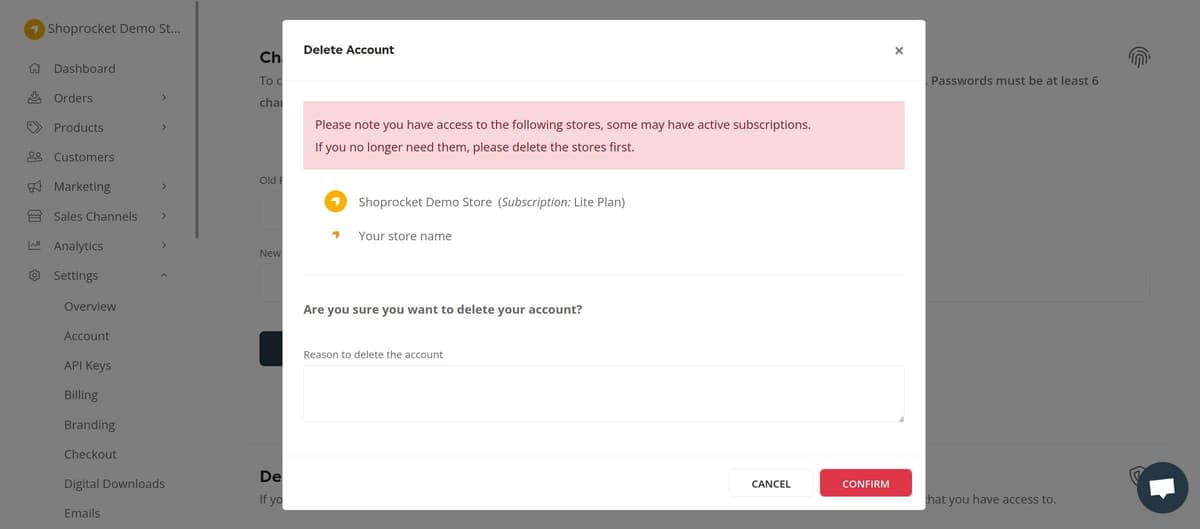 Enter a reason to delete the account and press CONFIRM.
This action is permanent and cannot be undone