There are many ways to sell with Shoprocket, for a full list of sales channels and guides see our Sales Channels section.
The primary use case for Shoprocket is selling via existing websites (including landing pages, blogs, news articles etc.)
This Sales Channel uses our "embeds", which can be generated via your Dashboard using our point & click user interface
1. Go to the Existing Website page
From within your Dashboard, click on Sales Channels in the left-hand sidebar, then choose Existing Website:
2. Choose the type of embed
Select one of the following:
Embed single Product
Show one Product on a blog page or website.
Embed multiple Products
Show all Products, or Products from a specific category, on a full page.
Our shopping cart & full checkout flow is automatically included when embedding Products.
Show shopping cart on all other pages
Show cart on all website pages, not just Product pages.
When adding Product(s) to a page, the shopping cart is loaded automatically, but we suggest also adding the basket code to your site header or footer so that it's available on every page. This will allow your customers to access their cart & checkout from any page on your site.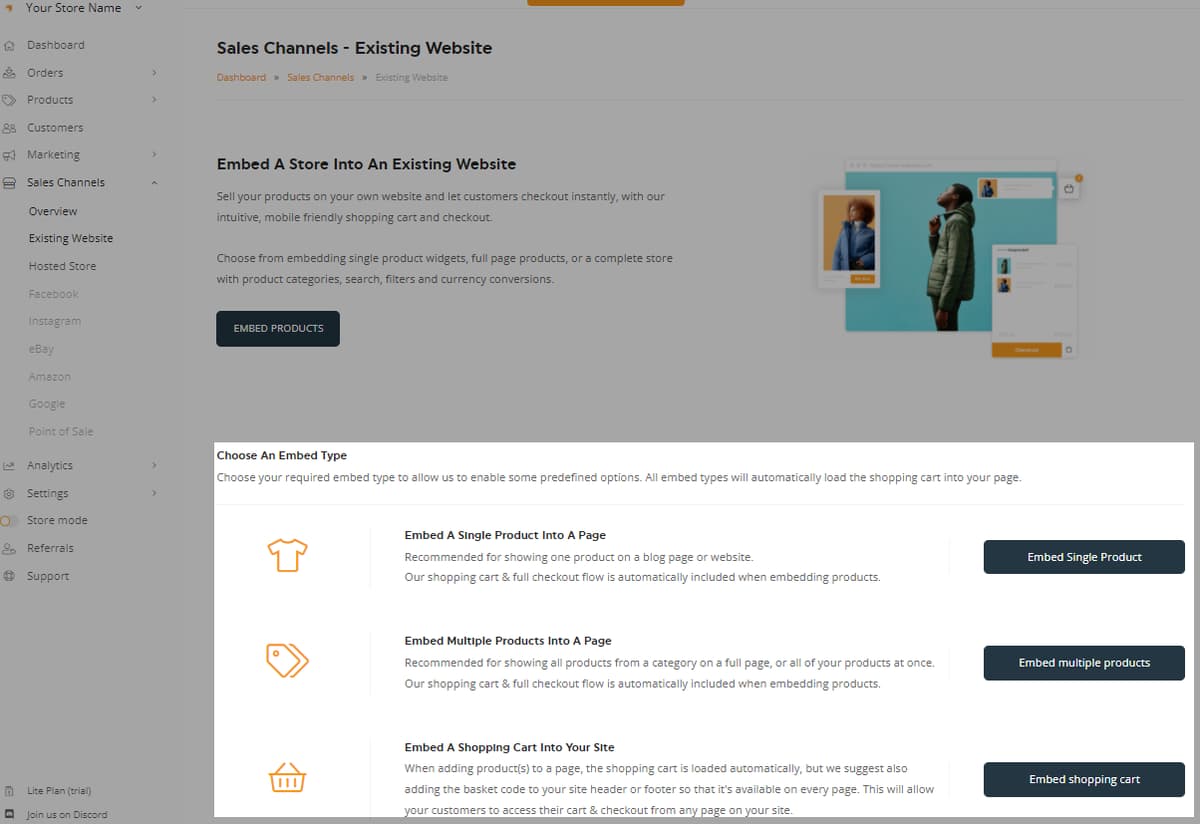 Our shopping cart & full checkout flow is automatically included when embedding Products.
Once you've chosen your embed type, you'll be taken to our Embed Products page.
3. Customise how your Products will be displayed on your Page
From the Embed Products page, you can customise every aspect of your store, such as which Product(s) to show, which Product elements to include, image sizes, button & text colours, pagination, and filter options. See here for more information.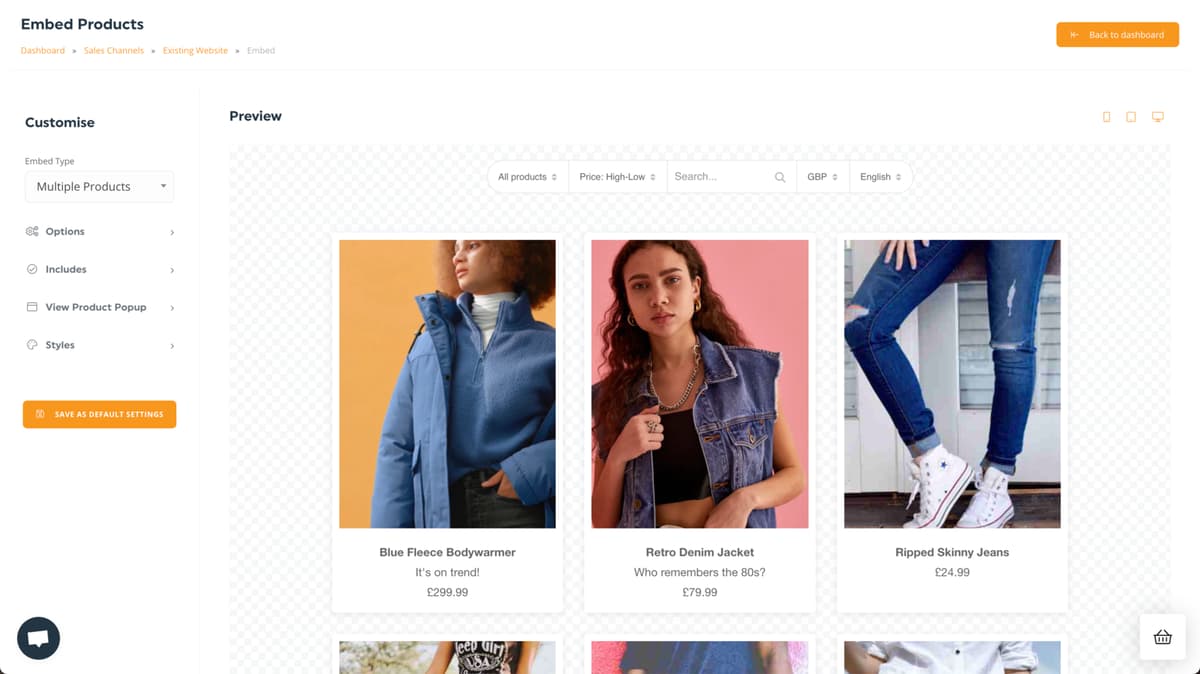 4. Copy your embed code
When you're finished customising your embed, you can scroll down to the bottom of the page to find the generated code, and click the Copy to clipboard button.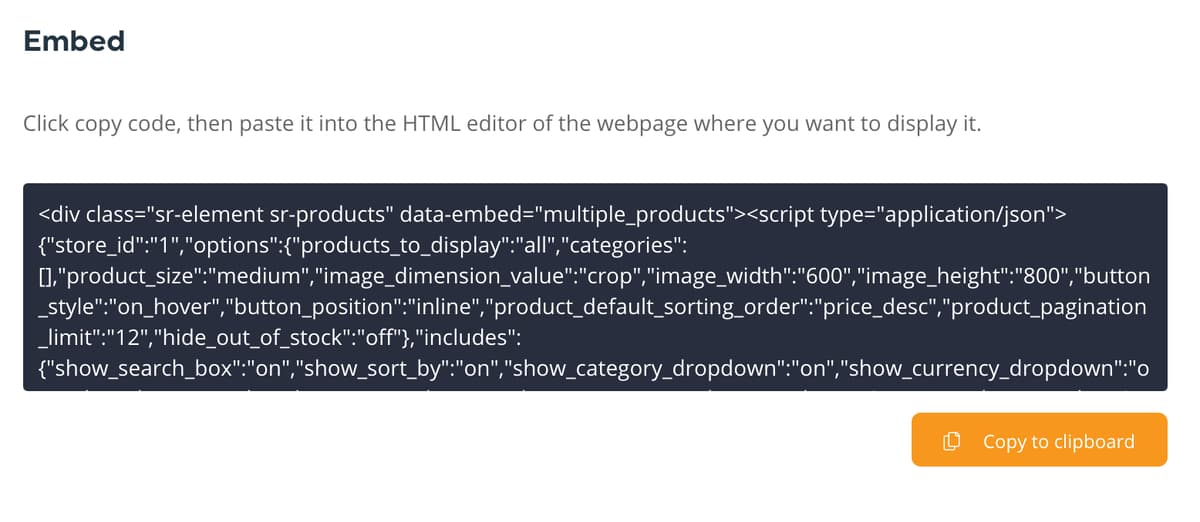 If you change the customisation of your Product pages, you will have to copy the updated embed code and update your site.
5. Add your code to the website
Paste the embed code into your website, page, blog or article: your Products and shopping cart should automatically appear when loaded in your web browser.
To see some examples of our embed types in action, check out our demo page.