From your Shoprocket dashboard, go to Settings > Account and scroll down the page. You will see the following: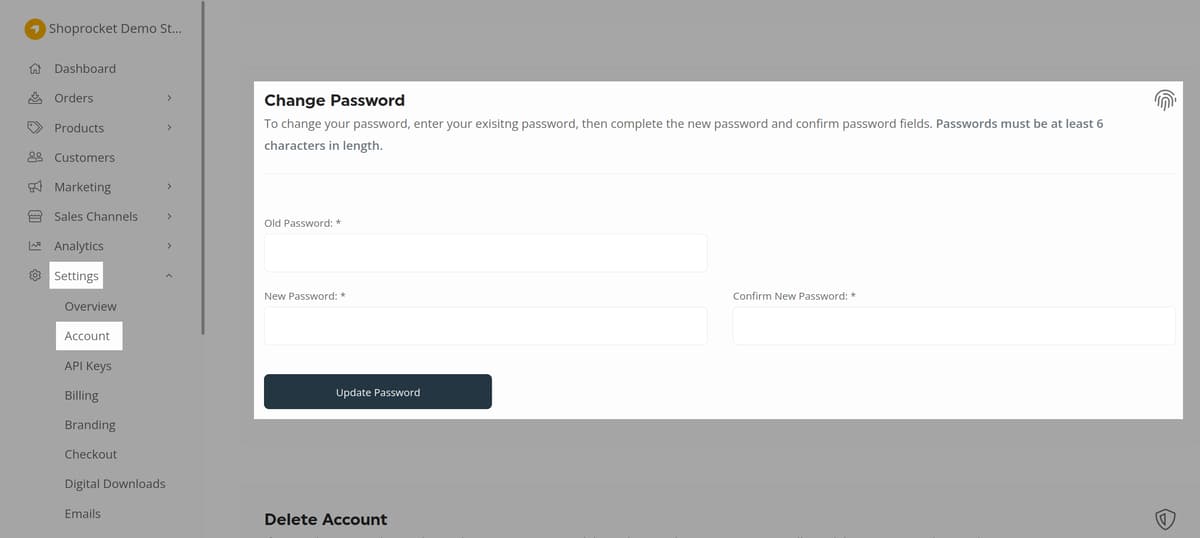 To change your password, enter Old Password, then put matching passwords in the New Password and Confirm New Password fields.
Passwords must be at least 6 characters in length
Click Update Password to save changes.