Today we've deployed a major update so you may see some changes in your dashboard.
The first change is for shipping, you can now set "ranges" for weights or cart totals to define shipping prices, as well as offer free shipping over a certain threshold. You can check and manage your shipping options here: https://shoprocket.io/dashboard/settings/shipping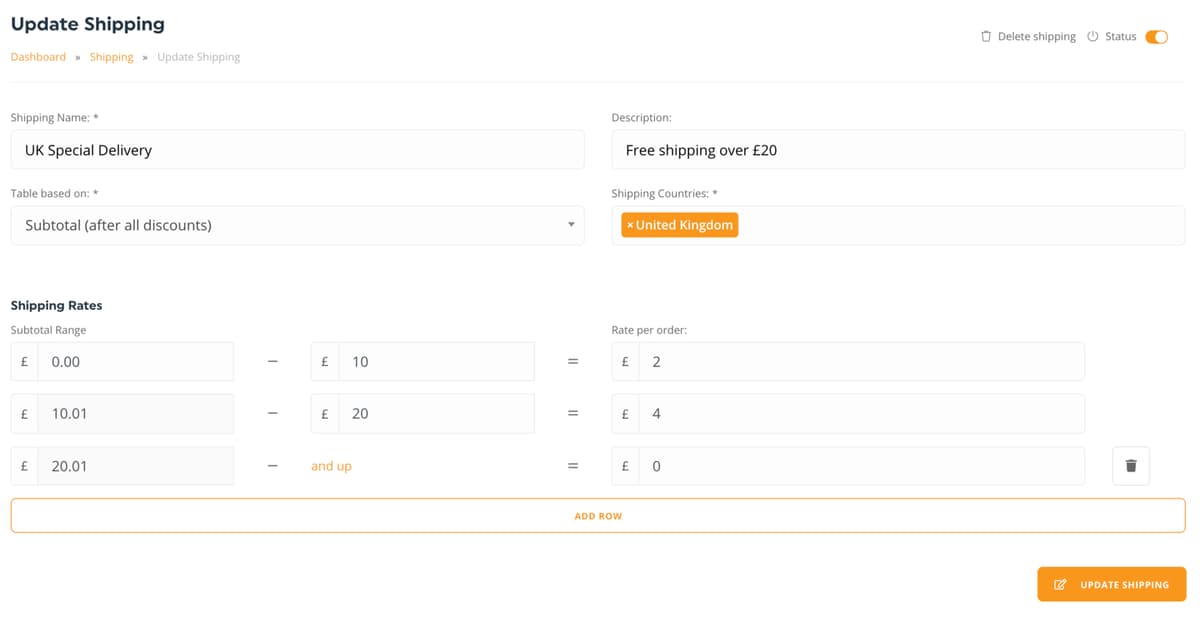 Next, we've added the ability to delete orders, handy for clearing out old or test orders. Just look for the "delete" button in the top right of the orders page
We've also updated the notifications. You can now enable/disable emails to your customers or yourself via this page: https://shoprocket.io/dashboard/settings/notifications
There's also numerous bug fixes and improvements to the dashboard and store widget to make it even easier to use.
Please remember that we aren't currently charging whilst we're in beta, so you don't need to subscribe to a plan, your store will still work just fine!
I really hope you're enjoying Shoprocket 2.0, and your feedback is extremely valuable, so if you have any questions, problems or suggestions, just hit reply. I read every message!
P.S - If you're still on Shoprocket v1 and would like to switch to v2, just reach out and we can automatically port your data for you.
All the best, Ryan Shoprocket CEO