This month we've been working on a number of cool new features and improvements that are now all live.
Here's what's new:
Team Members
You can now invite and manage team members for your store via the new team section.

Team members can be assigned read only, edit or admin access. Only admin users can manage team members.
Per Product Shipping
For products that require specific shipping prices, you can choose from:
Global rates - use your standard shipping options and prices. Fixes rate per item - calculated by multiplying the specified price with the quantity of that item in the cart. E.G: 3 shirts x £4 fixed rate = £12 total shipping cost. Free shipping - bypass the shipping choice completely, unless there are other items in the cart which require shipping selection.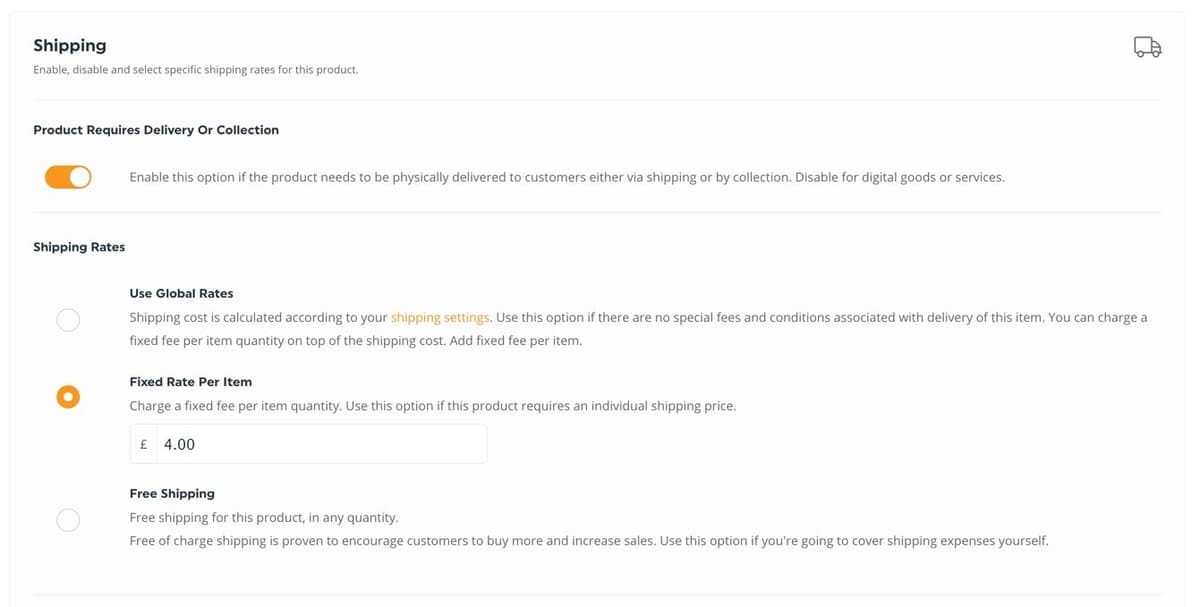 || In the event that a cart contains multiple items, some with different fixed rate shipping and others with standard rates, we will combine them and allow the customer to choose the best combination, like this: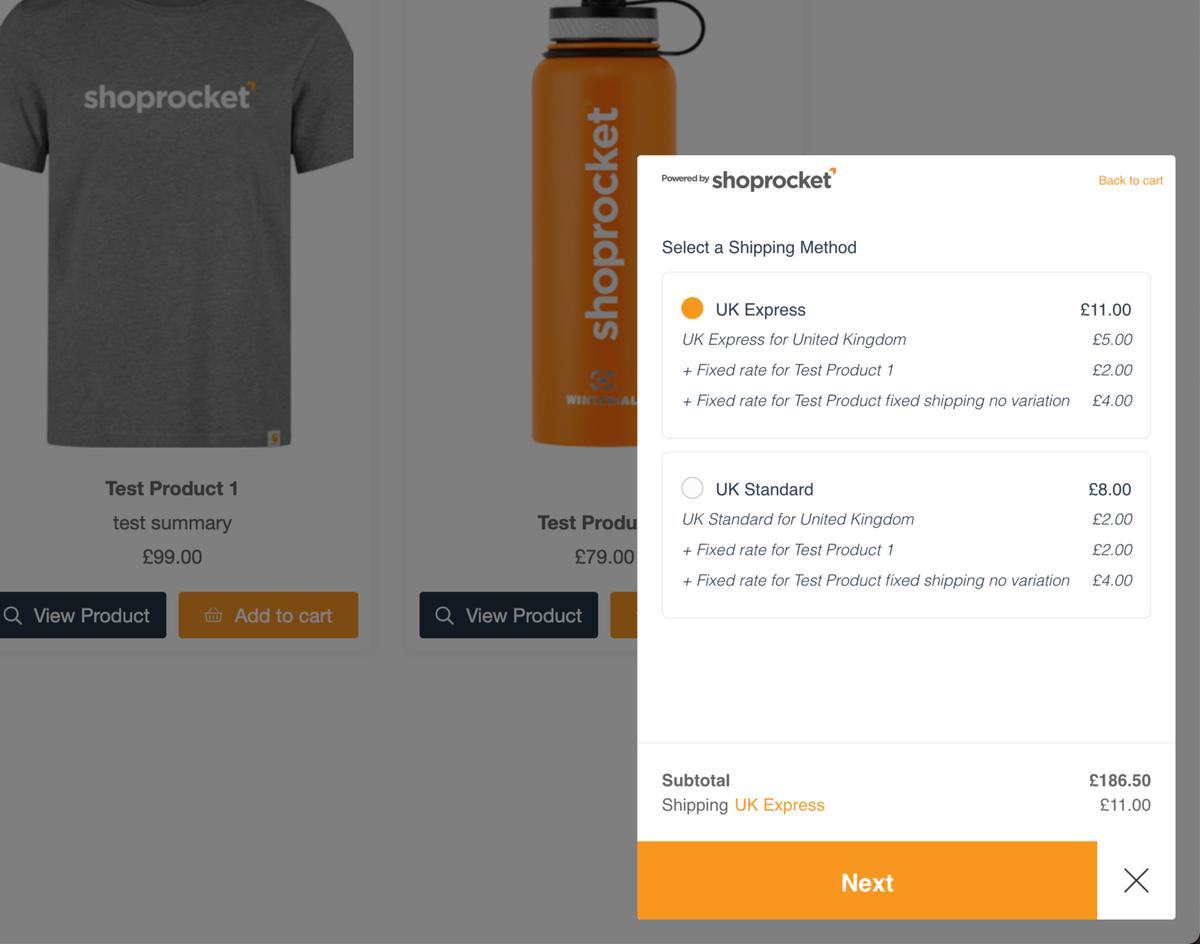 New View Cart Button
We've added a new button to the "view product" modal/embed, which allows customers to open their cart after adding items, making it even easier to checkout.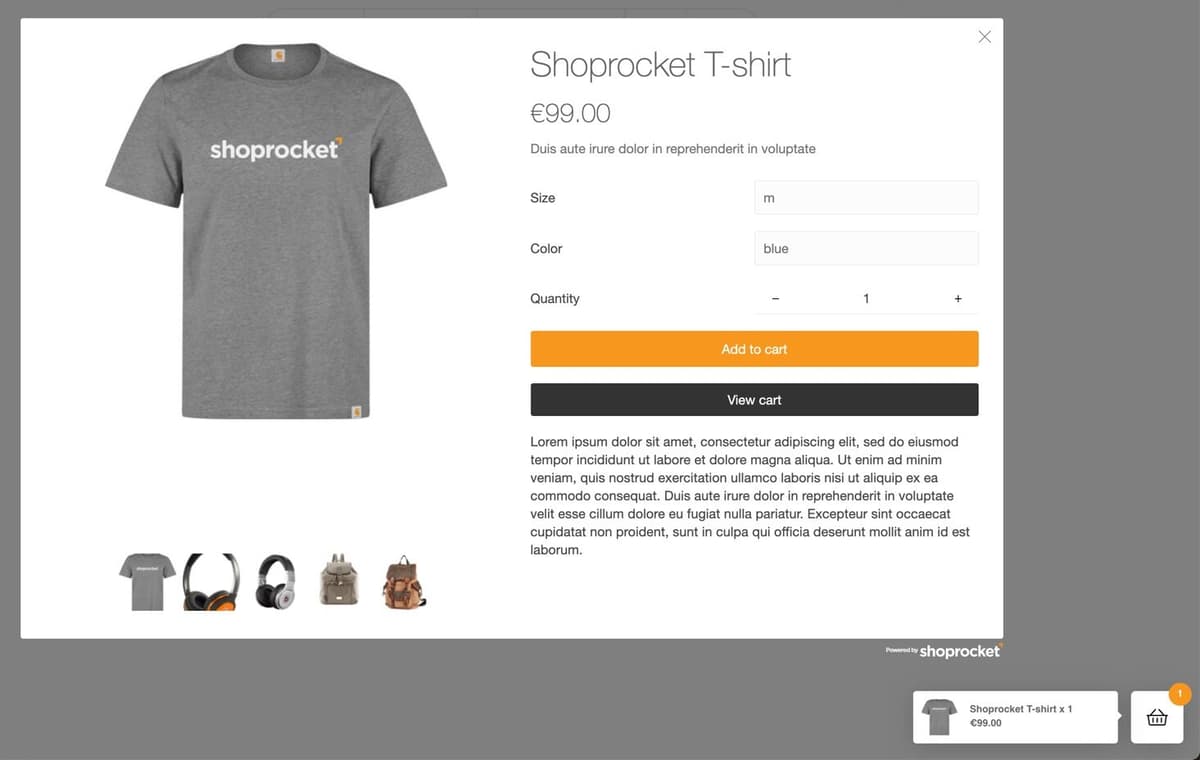 Improved Order Log
The dashboard order history log has been updated to show more user actions, plus any emails sent, and private comments.
You can also view the emails that have been sent, and resend if needed with a single click.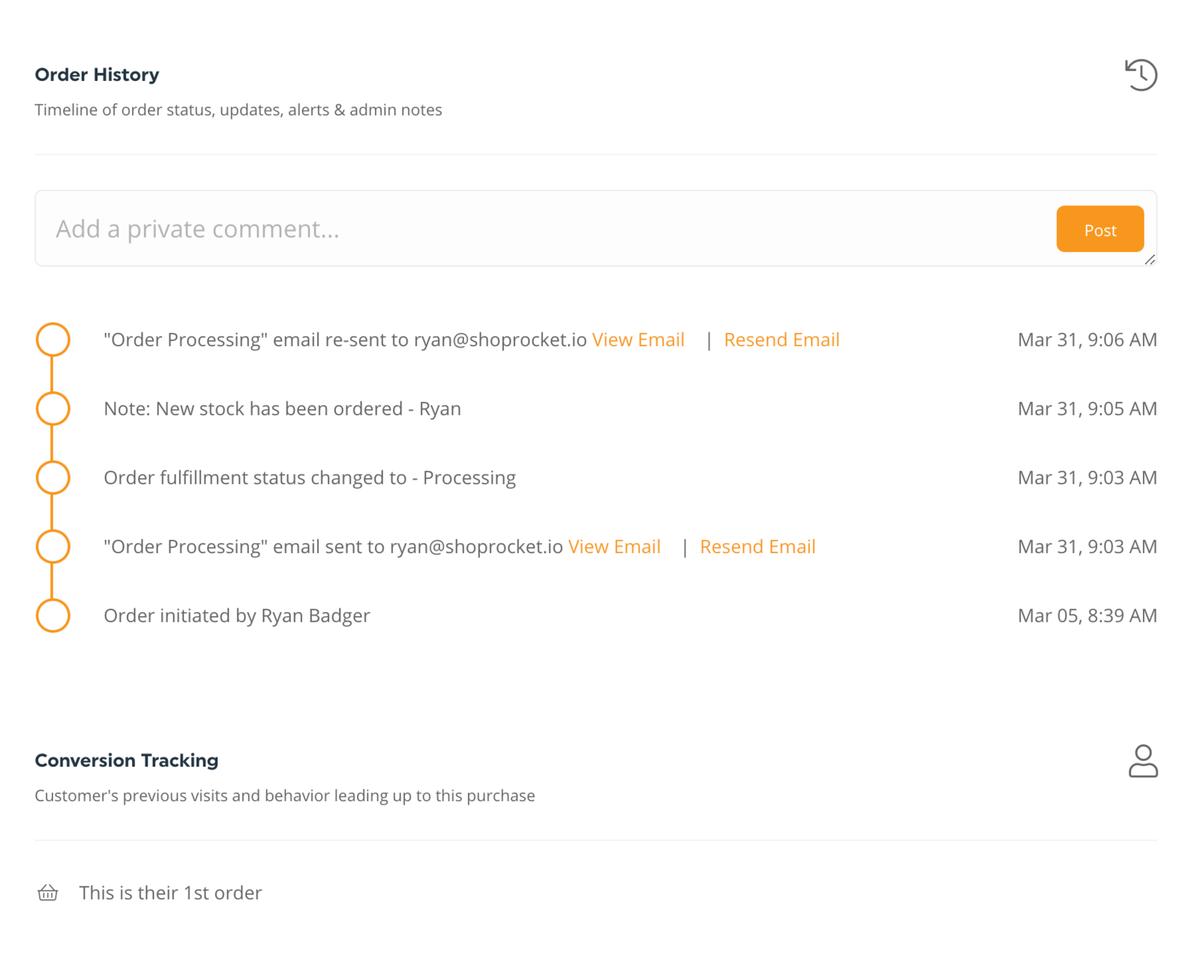 Updated Email System
We've updated our email platform with new dedicated IP addresses to guarantee delivery, and unlimited, permanent send logs to allow you to easily view previously sent emails on old orders. We also updated our templating system, so you can switch between our templates, or your own via the notifications section.
Soon we'll be extending this further to allow you to customise the text & subject lines of every email.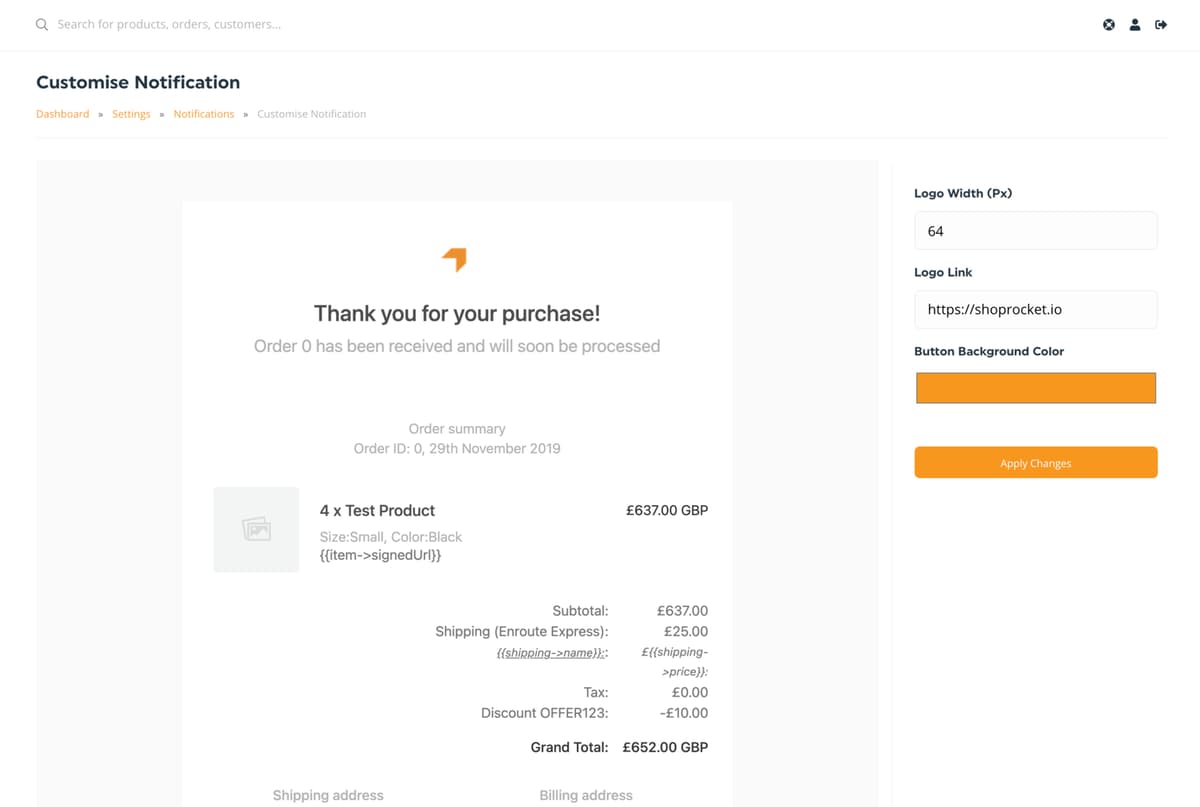 Improved Basket Embed Widget
Our basket widget has been reworked to allow for embedding anywhere in your website. You can safely embed it in your header, footer or body section, to ensure customers can checkout on every page of your site. To customise your basket, and grab the embed code, head over to sales channels, then Embed shopping cart
Manual Payments & Free Orders
We now support manual payments (cash, cheque, telephone, bank transfers etc) as well as free orders. You setup up to 5 manual payment methods via the Payment Providers page, along with custom names & instructions for your customers. Payment instructions will be displayed again once orders have been placed, as well as included in email confirmations. For free orders, the payment stage will be bypassed, allowing orders to be placed without selecting a payment method.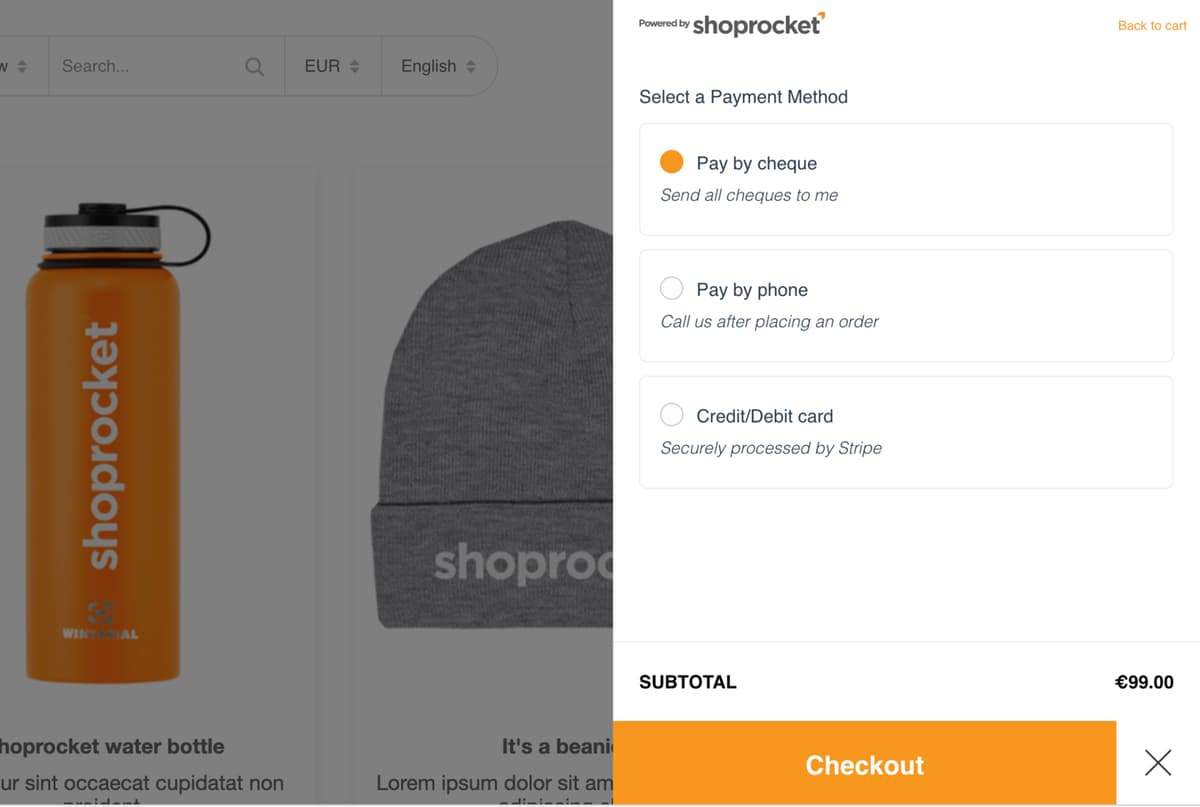 Minimum & Maximum Order Quantities
For products that require a minimum or maximum order amount, you can now control this via the inventory tab in your edit product view.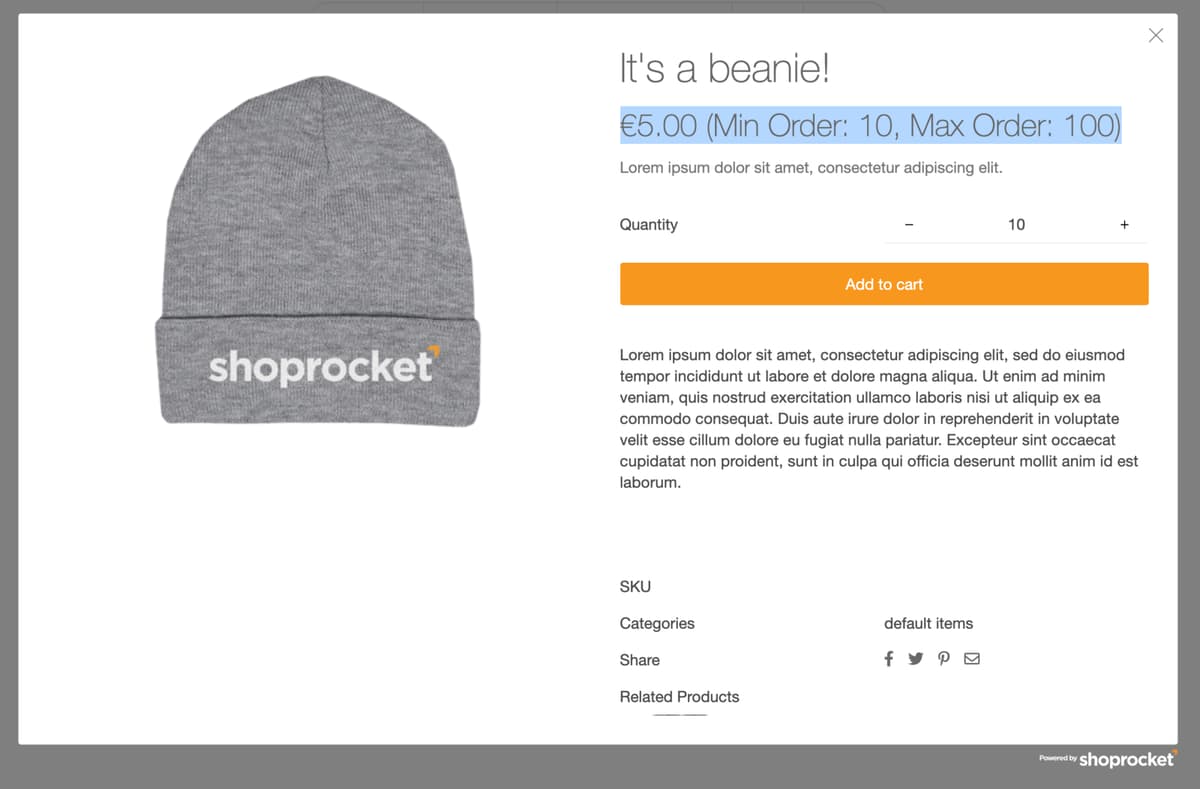 Variation Weights
We also support weights on product variations now, which allows for more accurate shipping calculations. You can specify the weight of each variation in the variation tab, via your edit product page. You can choose your preferred weight units via the store settings page (g, Kg, Lb or Oz)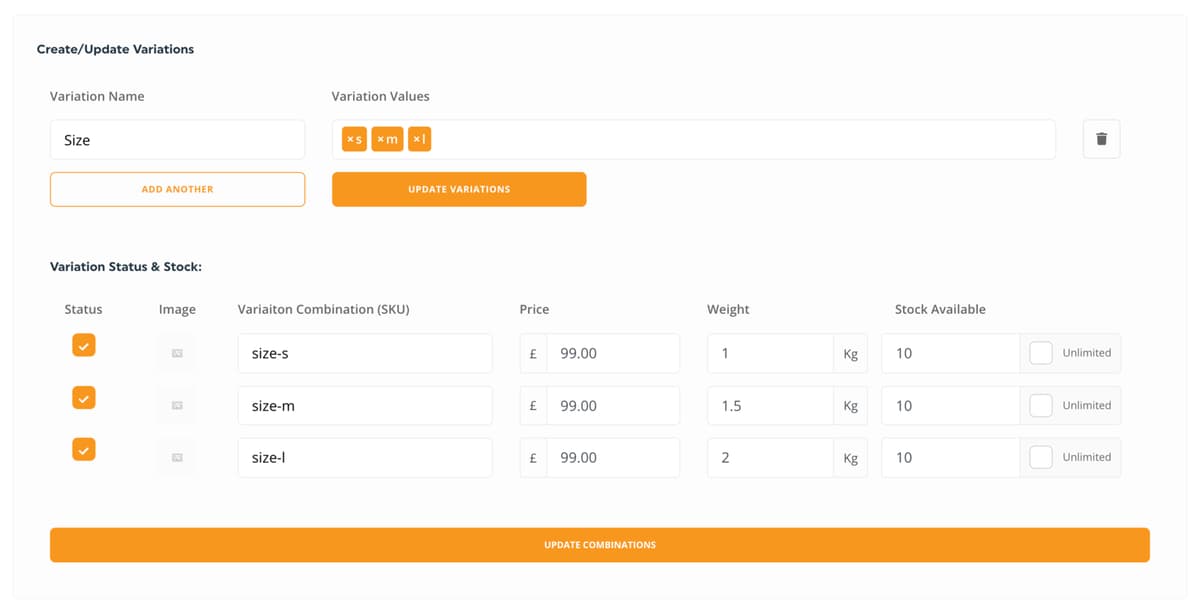 What's Next
We're currently working on a brand new PayPal integration using PayPal's new Commerce integration, offering a more streamlined checkout experience as well as support for extra payment methods such as Venmo, Bancontact, BLIK, eps, giropay, iDEAL, MyBank, Przelewy24 (P24) and SOFORT.
We're also working on dashboard updates to streamline the flow for agencies, resellers & developers who need to setup/manage multiple stores via a single login. We'll also be rolling out some new pricing for users with multiple stores, if you'd like to be involved in the planning or request early access, just let us know via chat or email.
And much more!
Until next time, Ryan