Refunds can be refunded directly from your Shoprocket dashboard, either partially or in full.
From your Shoprocket dashboard, go to Settings > Orders > All
Here you will see a filterable, searchable, paginated list of Orders with the following options available from the action dropdown menu:
View
Refund - if the Customer has paid already and the gateway supports refunds via Shoprocket
Delete

Select Refund from the action dropdown menu on the Order.

In the refund modal, enter the amount you'd like to refund and select a reason for the refund, then click Issue Refund.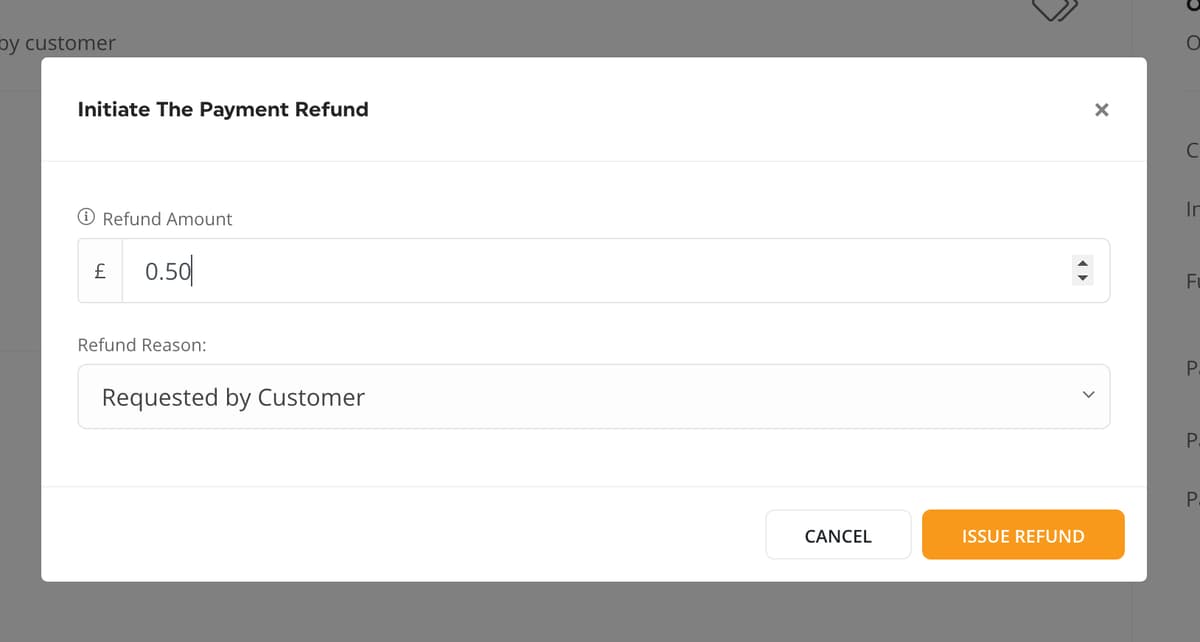 Once refunded, the order will be updated to reflect the change, and the refund will be logged in the order history.