From your Shoprocket dashboard, go to Customers:


Here you will see a filterable, searchable, paginated list of Customers with the following options available from the action dropdown menu:





Select View to see the View Customer page with the following features:
---
Order history
A sortable (click the column headers), searchable, paginated list of items purchased by the Customer is shown.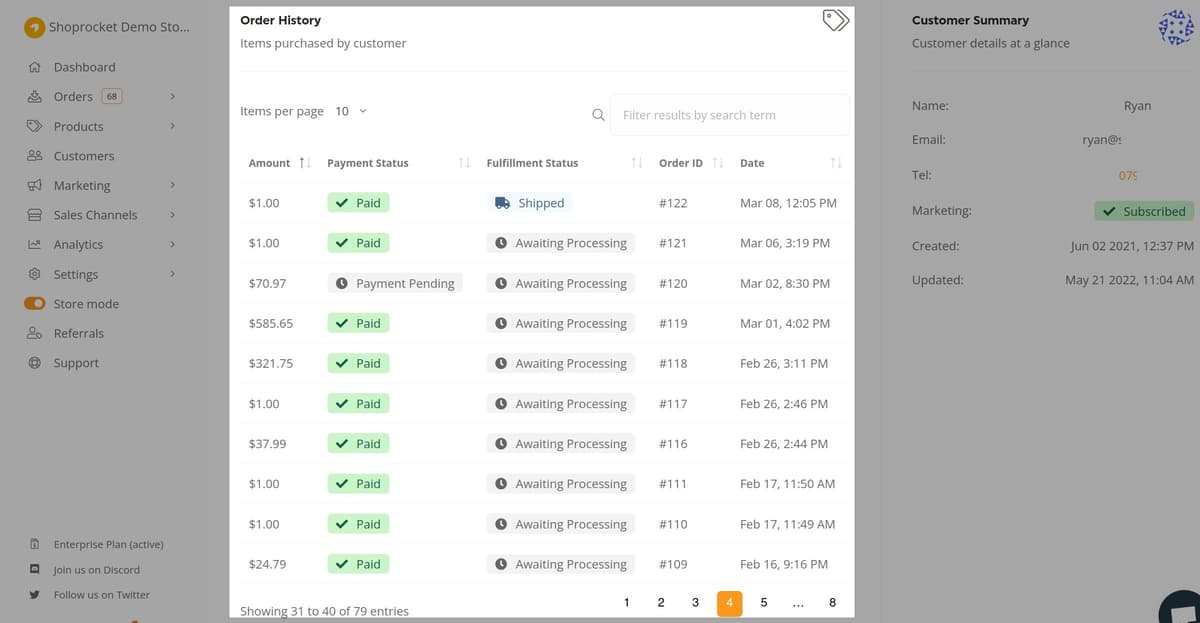 Each row shows:
Amount - in the default currency.


Please note, we will always charge for Orders in your default currency, additional currencies will show real-time conversion rates for display purposes only.

Payment Status
Fulfillment Status
Order ID
Date - when the Order was placed.
Each row can be clicked to see the Order details.
---
Customer History
A timeline of the Customer's Orders and admin notes.

A note can be added to the History by filling in the form field and pressing Post, here "Make sure to follow up" is the latest note.
---
Customer Summary
The Customer's details at a glance:
Name
Email
Telephone number
Whether they have opted into Marketing
When the Customer was created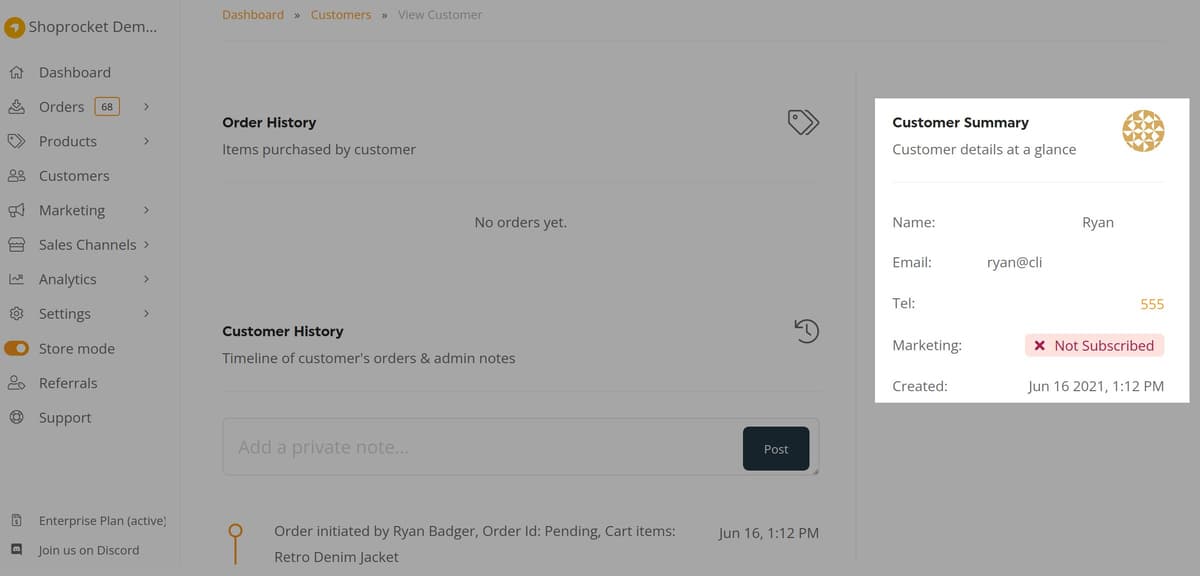 The Customer's details can be modified on the Edit Customer screen as detailed here.