To add or manage digital downloads (files that will be sent to your customer once ordered), navigate to the product you want to edit in your dashboard, then click on the Downloads tab.
From here, click the uploader and choose the files you wish to upload, or drag your files into the drop area, then click Upload Files and Save button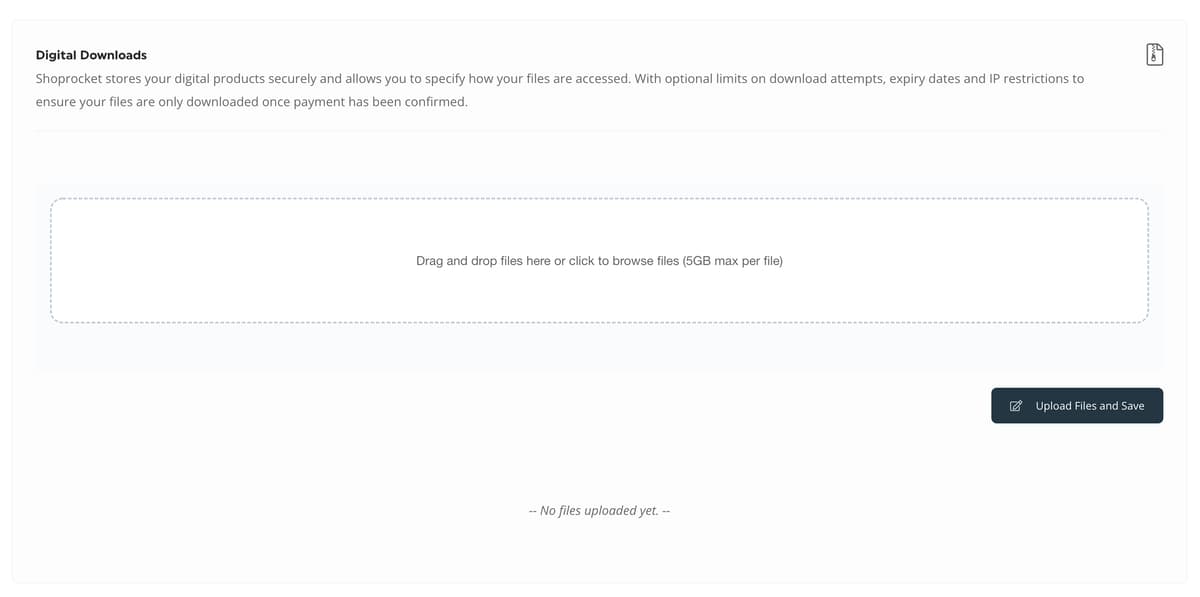 Digital downloads can be uploaded here (5GB max per file), ensure you click Upload Files and Save button.
To manage the storewide settings for digital downloads (such as the file link expiry times), click on the settings dropdown in your dashboard sidebar, then click on "Digital Downloads"
Shoprocket stores your digital Products securely and allows you to specify how your files are accessed. With optional limits on download attempts, expiry dates and IP restrictions to ensure your files are only downloaded once payment has been confirmed.