What's New In Shoprocket 2.0
Here's a recap of what we've been up to in September
In This Edition:
Product importer improvements Regenerate and send digital download links Ability to bypass shipping & billing address Custom checkout options New date pickers for dashboard reporting Only show listed categories in filter Minor updates Site of the month
Product Importer Improvements
We've rolled out major updates to the product importer, you can now bulk import product videos, tabs, notes and more. We also added a summary of the CSV fields available, along with descriptions to help explain each field.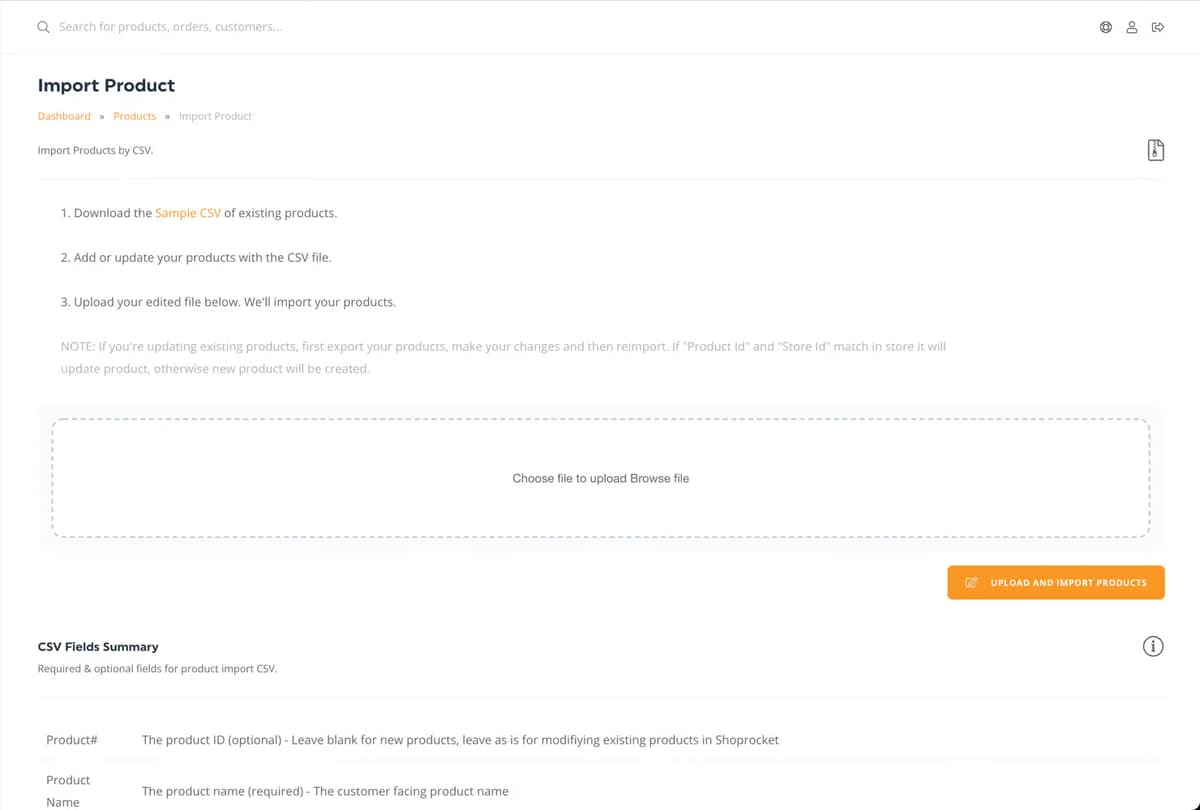 Regenerate And Send Digital Download Links
When a customer purchases a digital file via Shoprocket, we generate and send them a secure download link which can be accessed a finite amount of times, for a limited time period. Sometimes, customers are't able to obtain their file(s) in time, so we've added the ability for you to regenerate & resend digital download links via the dashboard with a click of a button.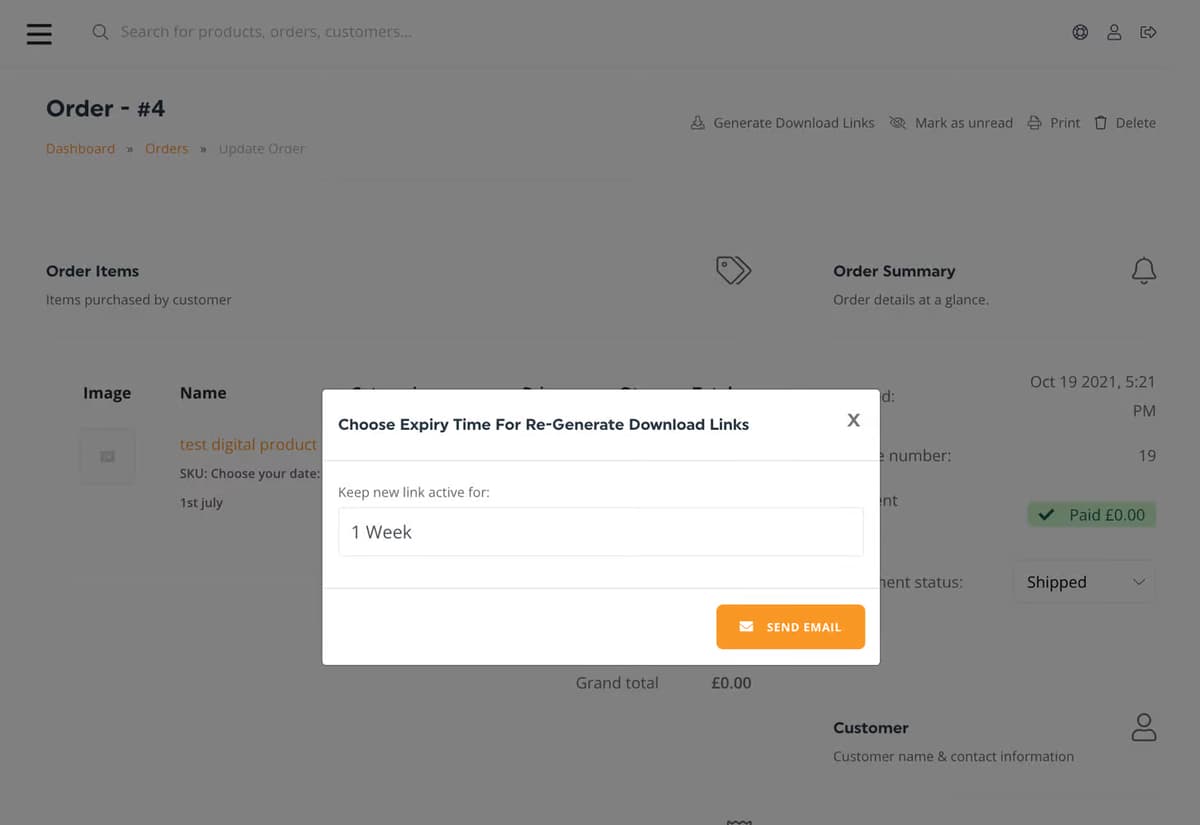 Bypass Shipping/Billing Addresses During Checkout
If you're selling digital goods or services, the shipping address is bypassed automatically, but now you can also bypass the billing address too if you prefer. When both addresses are disabled, we will only collect the cutomer full name, email address and contact number.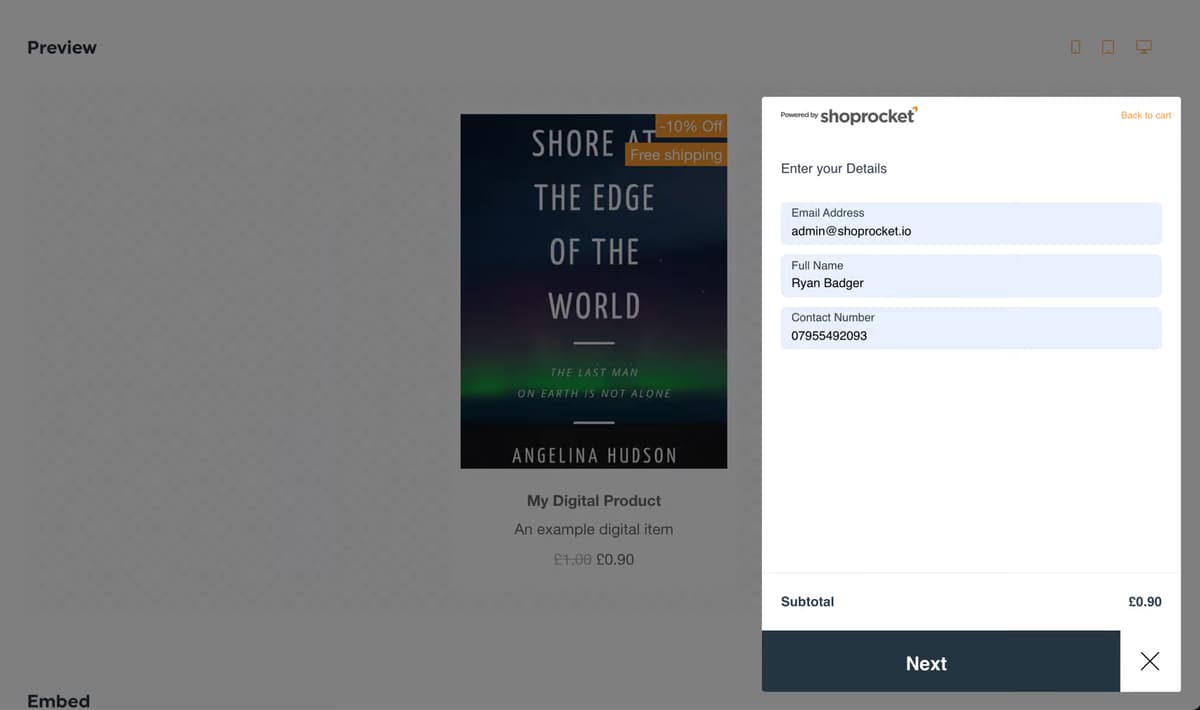 Custom Checkout Options
As requests grew for customising the checkout, we decided to move the options from the code embed, to it's own settings page in the dashboard. You can now manage the following from your settings:
Show/hide the terms & conditions checkbox (checked/unchecked by default)
Add an external terms link or add your own text to appear in a pop up
Show/hide the marketing opt-in checkbox (checked/unchecked by default)
Specify whether to collect a billing address during checkout
Show/hide the discount code/coupon field
Show/hide the custom noted field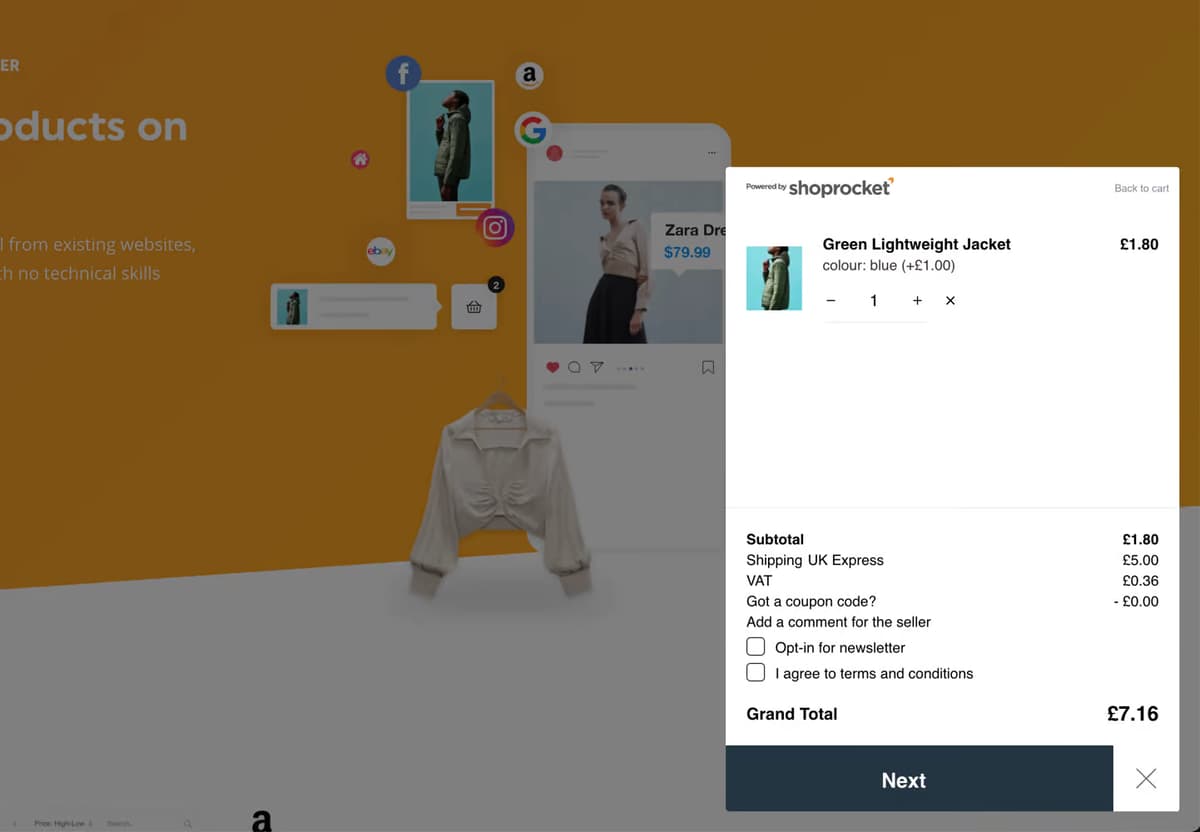 New Date Pickers For Dashboard Reporting
As the graphs & widgets grew in number, we decided to merge the date picker into a single option that applies to all data on the page. This new picker also has more helpful predefined options such as "this month", "last month" and "all time" to instantly give you an overview of your business and how it's performing. You can see the new date picker in your dashboard summary page, and the analytics view.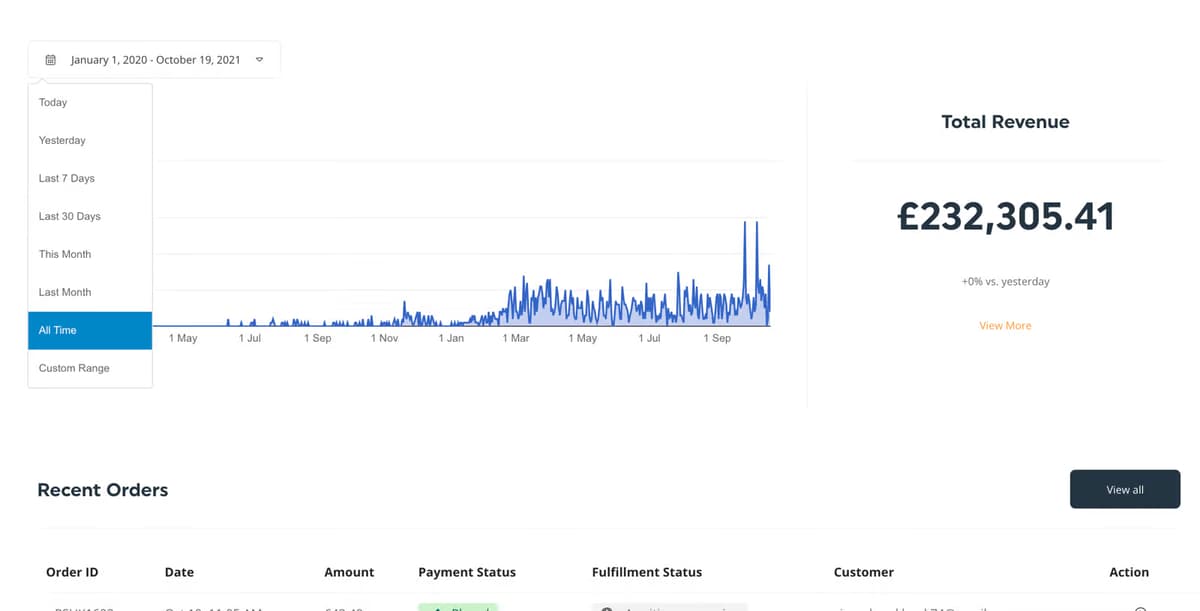 Only Show Listed Categories In Filter
We've updated the category filter to only show the specified categories of that embed code (previously, we would show all categories in the list, but select the ones defined in the embed code on load) This allows you to embed only the products you want to be viewable in each specific embed code. (When embedding "all" products, all categories will still be visible in your filter)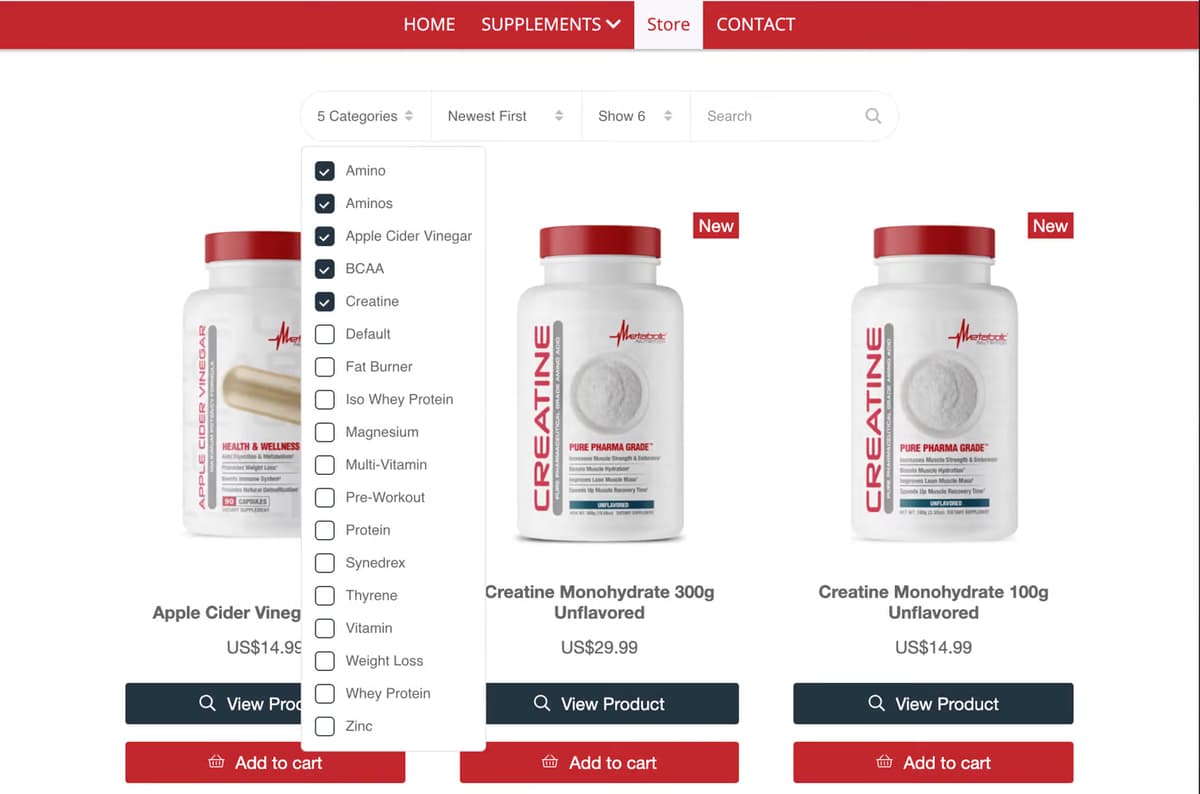 Minor Updates
We've added lots of minor fixes & improvements, here's our top picks:
Stripe & PayPal languages now match your store language automatically
Shoprocket dashboard log in now takes you to your last viewed store automatically
You can now export orders by status via the dashboard
Site Of The Month
This month we're showcasing https://theclinkcharity.org, who used Shoprocket to help fund their charity. All proceeds go directly to their projects supporting rehabilitation. ?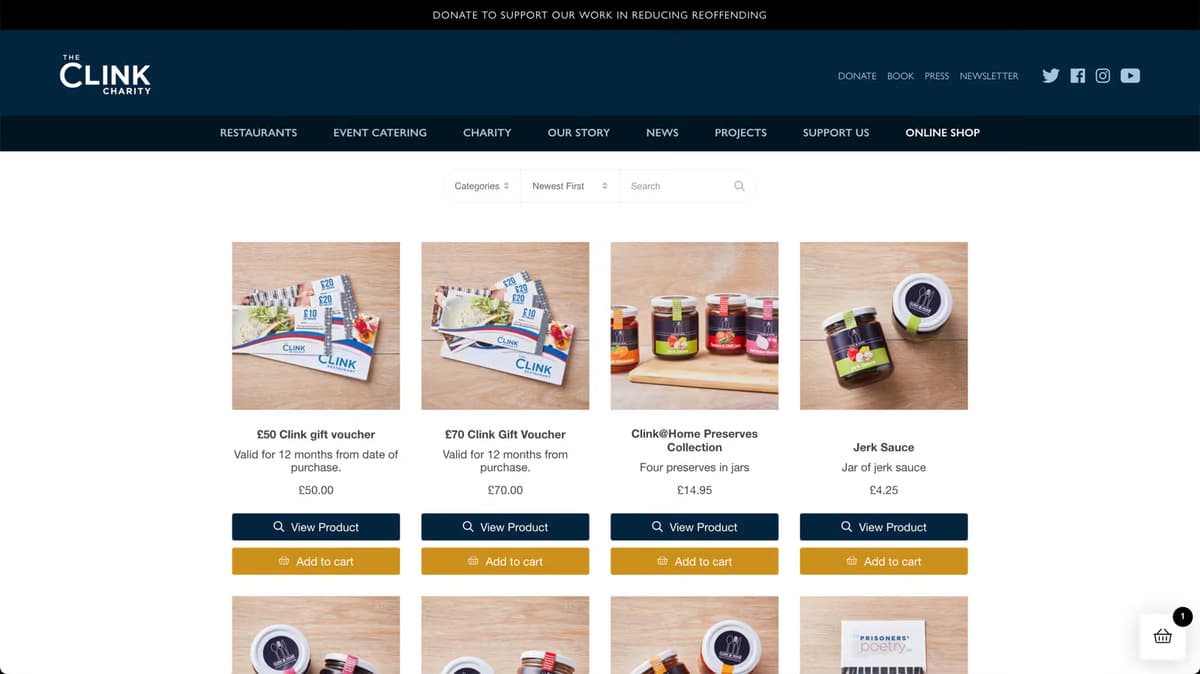 What's Next?
Have a suggestion or request?
Drop me a reply & let me know, we'll add it to our roadmap for September.
Until next time,
Ryan