Shoprocket offers "Filters" which allow your customers to easily filter our specific products based on their selection.
The Filter feature is enabled by default for Embeds and Hosted Storefronts, but it can be disabled via the Sales Channels interfaces if needed.
We automatically add the Price Range option to the Filter dropdown, for your customers to filter products by price, but you can also add your own Filter values to your products so that customers can find products by colour, brand, size etc.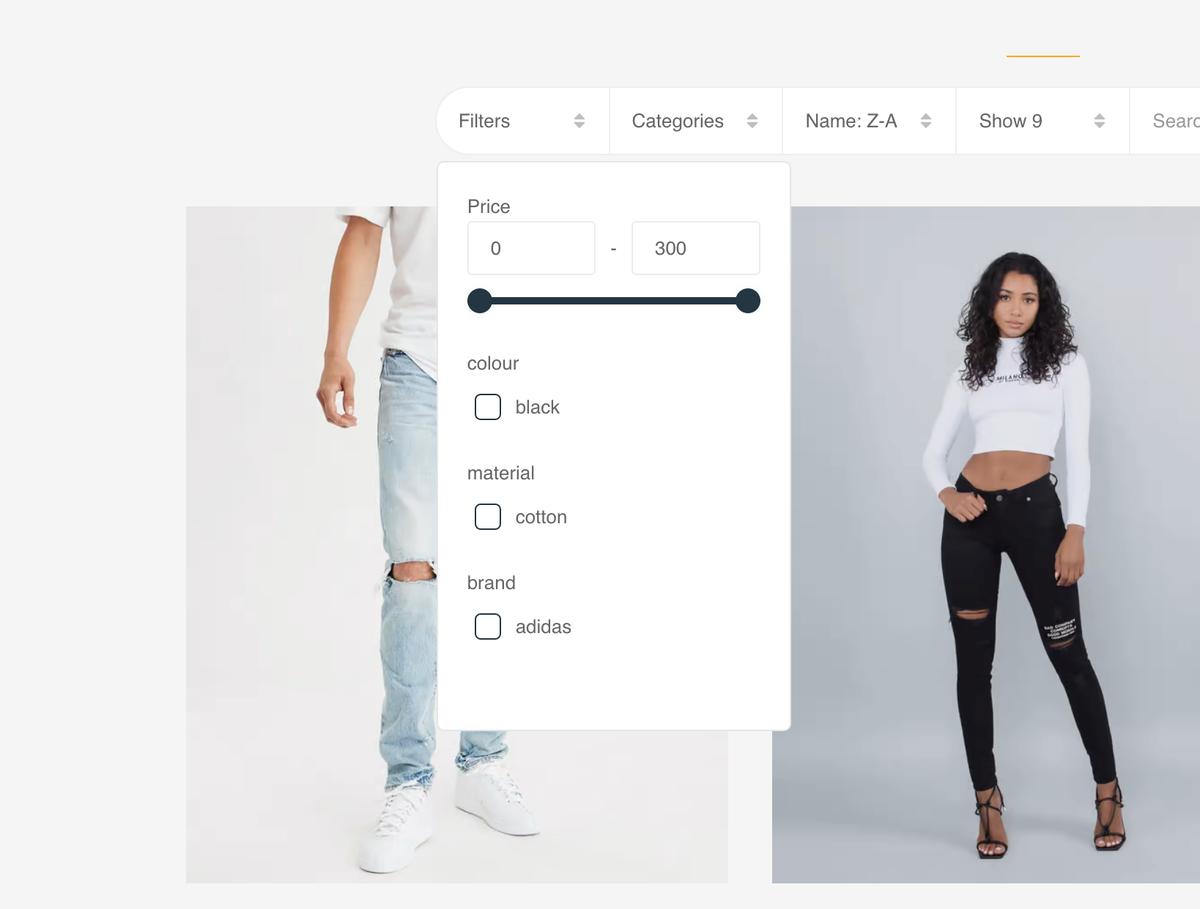 To add Filter values, navigate to the product you'd like to assign them to in your dashboard, and click edit. From within the Edit Product page, click on the "Other" tab and scroll to the bottom to find the "Filters" section.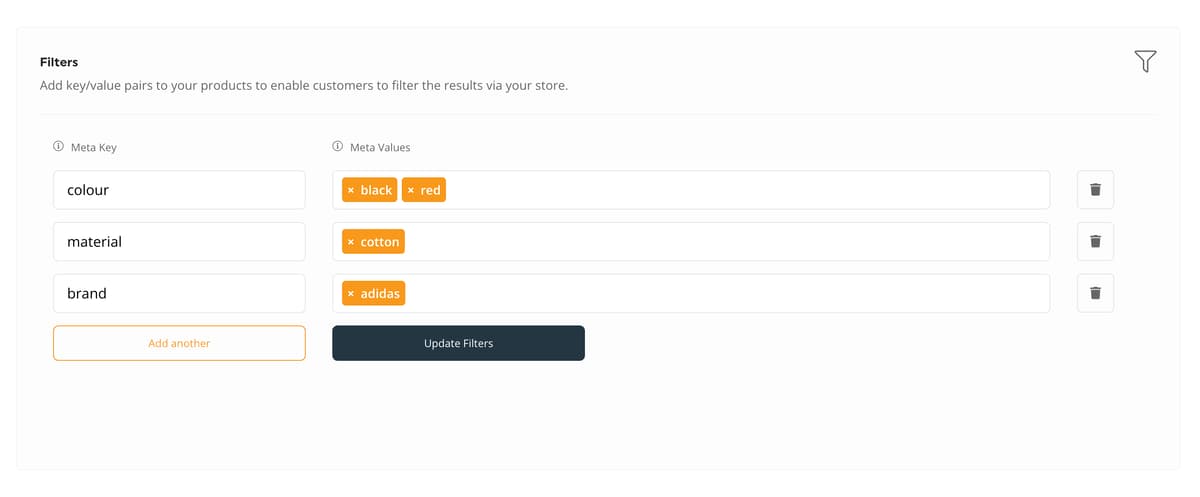 In the left-hand column, you can add the Filter names such as "colour" or "brand" etc. Just type your filter name (it can be anything) and then add the value(s) in the right-hand column.
For example, if you sell shoes, your Filter name may be "Size" and the Filter value for this product might be "6.5" (or 39 for EU sellers). Once you enter your values and click "Update Filters" the Filter "Size" will be visible in your store, and the value "6.5" will be displayed as an option. When your customer clicks 6.5, we will filter the product list and only return those which are Size 6.5.