Quick steps:
Go to the Carrd editor and select the page where you want to add the widget.
Click on the "Add" button in the top toolbar and choose the "Embed" option from the menu.
In the "Embed" modal, click on the "HTML" tab.
Paste your Shoprocket embed code into the "HTML" field and adjust the other settings as needed.
Click the "Save" button to add the widget to your page.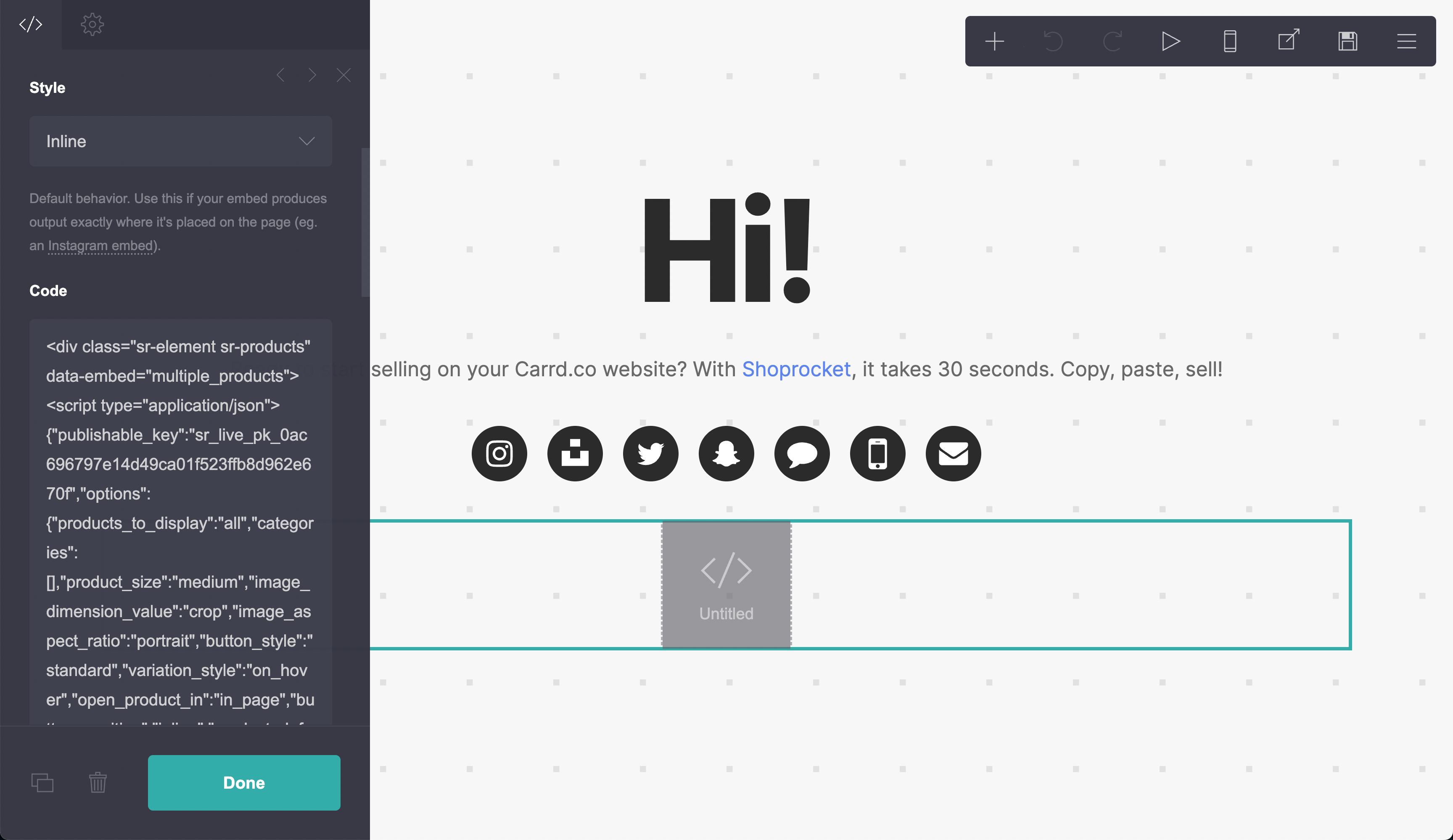 Once you've signed up to Carrd, you can log in to your Shoprocket account and copy your embed code (Sales channels -> existing website), next head back to your Carrd website editor, and choose "Embed" from the "Add en element" menu.
You'll see a new sidebar, scroll to the bottom of that and paste the Shoprocket code into the field labelled "Code".
Save and publish your Carrd website, and you should see your Shoprocket store, ready to go.