From your Shoprocket dashboard, go to Customers
Here you will see a filterable, searchable, paginated list of Customers with the following options available from the action dropdown menu: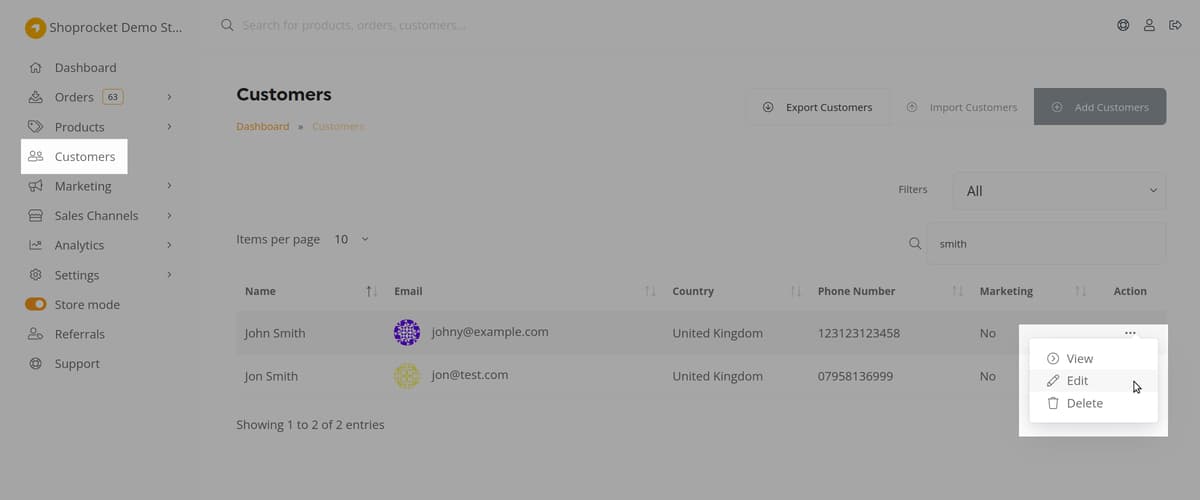 Select Edit to see the following:

Edit the mandatory fields shown to be the desired values:
Customer Name
Customer Email
Customer Contact - their contact phone number.
Marketing - toggle their subscription.


Click the Save Customer button to save changes.
---